Latest news
21/06/2016

Massive respects to the FastLoaders!
Remixing tunes from The Last Ninja is a tricky business - seemingly everybody remembers them differently. Remixing them in a hard rock style is even trickier - mostly because music from the Last Ninja series has been remixed over and over so many times on RKO already (well over 200 remixes and counting). Yet, the FastLoaders, a group of Last Ninja enthusiasts / rock-band from Norway have managed to do it better than most by treating the tunes with utmost care and respect, with faithful arrangements, and with impeccable mixing.

goto review

Share
---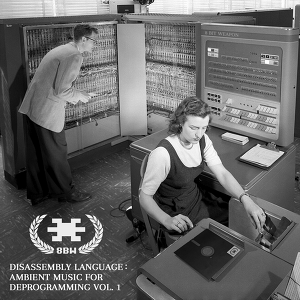 Advertisement
New C64 SID Album by 8 Bit Weapon!
Greetings Programs!
Our new chipmusic concept album is a collection of ambient music crafted to help facilitate relaxation. Over 1 hour of mind defragmenting tones for you to enjoy! Each sound is hand crafted from the Commodore 64 personal computer's SID sound chip. Portions of the album were co-written by a computer as many of the notes were set to be selected by the CPU at random! All tones have been digitally processed for maximum smoothness and optimum ambiance. Relax and Enjoy!

See what some original SID Composer legends have to say about the album:

It's beautiful... it's a work of art... genius. - Martin Galway

Top notch! I both enjoy and respect it. - David Warhol

Very nice and soothing lengthy 8-bit soundscapes... nice for digital meditation! Nice work ! - Jeroen Tel

So ambient my hips fell off - Ben Daglish
Love,
Seth & Michelle

Submitted by naughtyboy
01/03/2016
Finally, the Last Ninja Trilogy gets a full set of remixes!
---

News archive...
Events
Forum
Live Broadcasting
DJ Podcasts
News & Blogs
Reviews
Listening Recommendation


Ocean Loader V2
Arranged by Instant Remedy
...Yeah, this is one of my favourite melodies, and in a very good condition in its covered form...
...conservative synth-sound refreshed with percussion samples...
...more, please, more...

...by the way - it reminds me of the "Dragon´s Demo-Reset-Part" for the good old AMIGA 500...

...thanx to Instant Remedy...
Review by deguoren
Random review


Great Giana Rastas
Arranged by Makke
Sometimes a tune is covered so strangely that it becomes a work of art in itself. Makke's Great Giana Rastas is one of them. While obviously based on the Great Giana sisters theme, it's really a song about Giana, with Makke singing the lyrics, and a very persuasive reggae beat. Giving this marks would not be the right thing to do: it's a coherent original track in its own right, which is well worth a download. What I will do is (a) say that I'm not 100% keen on those lyrics, and (b) say that overall I'd give it an 7 for entertainment value. I'm not sure I'd listen to it regularly, but creative jumps like this make for a much more interesting C64 scene, and long may it continue.

Review by Chris Abbott
Latest Review


Dutch Breeze/Robocop 3 (Progressive Uplift)
Arranged by Lagerfeldt
I cannot imagine a remix of this epic track more beautiful than this.. The only one who can make a better one, can only be Tel himself...the greatest ever...
Review by Cydonia

More reviews...
Music
Check this out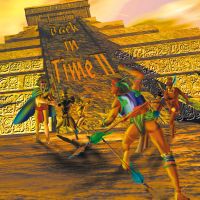 Back in Time 2
by Various Artists
Back in Time 1 broke a lot of ground, so the sequel aimed to raise the bar. The second album used some extraordinary talent such as Peter Connelly, Jogeir Liljedahl, Tonka and Danko to provide a much more varied soundscape than the first. Highlights include the beautiful orchestral version of "Forbidden Forest", the ultimate feel-good remix "Wizball 2000" and the spine-tingling "Galway is God" Rambo/Green Beret medley, as well as featuring a remastering of the first ever C64 Remix: Rob Hubbard's own "Thalamusik" from Zzap!64 issue 26. Round that off with an extended club mix of Comic Bakery and Fred Gray's own funky interpretation of his own Batman theme, and you've got a CD which still stands the test of time today.

Check it out...