Latest news
21/06/2016

Massive respects to the FastLoaders!
Remixing tunes from The Last Ninja is a tricky business - seemingly everybody remembers them differently. Remixing them in a hard rock style is even trickier - mostly because music from the Last Ninja series has been remixed over and over so many times on RKO already (well over 200 remixes and counting). Yet, the FastLoaders, a group of Last Ninja enthusiasts / rock-band from Norway have managed to do it better than most by treating the tunes with utmost care and respect, with faithful arrangements, and with impeccable mixing.

goto review

Share
---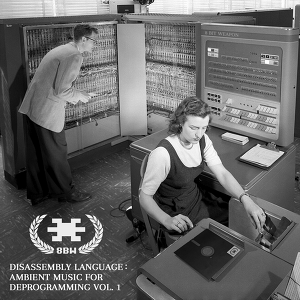 Advertisement
New C64 SID Album by 8 Bit Weapon!
Greetings Programs!
Our new chipmusic concept album is a collection of ambient music crafted to help facilitate relaxation. Over 1 hour of mind defragmenting tones for you to enjoy! Each sound is hand crafted from the Commodore 64 personal computer's SID sound chip. Portions of the album were co-written by a computer as many of the notes were set to be selected by the CPU at random! All tones have been digitally processed for maximum smoothness and optimum ambiance. Relax and Enjoy!

See what some original SID Composer legends have to say about the album:

It's beautiful... it's a work of art... genius. - Martin Galway

Top notch! I both enjoy and respect it. - David Warhol

Very nice and soothing lengthy 8-bit soundscapes... nice for digital meditation! Nice work ! - Jeroen Tel

So ambient my hips fell off - Ben Daglish
Love,
Seth & Michelle

Submitted by naughtyboy
01/03/2016
Finally, the Last Ninja Trilogy gets a full set of remixes!
---

News archive...
Events
Forum
Live Broadcasting
DJ Podcasts
News & Blogs
Reviews
Listening Recommendation


Sanxion 2002
Arranged by Lou Gray
If you are looking for a perfect Sanxion remix, download this one from Lou Gray: is absolutely fantastic!! This very rich electronic version of the Hubbard classic sounds like a real J.M.Jarre production, a must if you (like me) love electronic music.
The only problem with this remix is in the ending: the music fades too fast, without any reason: it seems like has been cut or, worse, unfinished. I'd like Lou would give a better ending to this, otherwise, masterpiece.
Review by bar
Random review


Golden Axe (Christmas Edition)
Arranged by Markus Schneider
orchestral...epic....try to think elves/dwarves..maybe a mage and a prince...and then sum little hobbits walking or rdiing into a snowy "hobbiton"... very moody
And of course ,Markus just shows how to make the instruments fitting,loudness harmony and a great ambient just put on the right time-line. A Must Have !

Review by echoxbass
Latest Review


Cybernoid II
Arranged by MRT
The sound captivates and drags you in slowly and then it hits you in the Sound department FULL ON!
Review by Megaboost

More reviews...
Music
Check this out
Back in Time 3
by Various Artists
A five-star journey in space and time inspired by the music of the C64. Unique two part booklet gives information about the tracks, and presents a story outline synchronised with the CD to enhance listening pleasure. Highlights include the epic symphonic "Trap", featuring performances from both Ben Daglish and Mark "madfiddler" Knight, the hell-for-leather technological sound of "One Man and his Droid", and three extraordinary versions of "Zoids". The package is topped off by the amazing artwork of Mat Recardo, Arvid Weber and Steve Barrett.

Check it out...