Latest news
19/02/2017
On sunday, 19th February 2017, the awards show started broadcasting at 20:00 CET from the SLAY Radio headquaters, hosted by Boz, Slaygon and Leonie. The show featured a run down of the last year's events and popular remixes of each months, with award announcements inbetween.
The Best Newcomer 2016 award was announced and went to Armandox.
The second award went to ROTY award regular daXX as Best Veteran 2016.
Best Amiga Remix 2016 was awarded to Rapture for his epic Pinball Prelude Medley.
Best c64 Remix 2016 went to Mordi for his updated version of Why Me.
The special honour of the Lifetime Achievement Award 2016 was given to Ziphoid for his myriad contributions to the scene, and also to Ben Daglish, who apart from being an original legendary composer of the 80s is still active and around in the scene.
Also SLAY Radio listener Maltus was awarded as Beer-deliverer of the Year as a personal award of the SLAY staff for his extraordinary support (like, you know, actually delivering beer from Germany to the SLAY hq). 😃
Finally, the big moment approached and it was time to award the main price, Remixer Of The Year 2016 and it went to MRT, second year in a row!
MASSIVE CONGRATS!

Full results list
---
19/02/2017
The time has come to celebrate and acknowledge the remixers' work in the C64 community by presenting the yearly ROTY Awards, as voted by the users at www.remix64.com. This year it's SLAY Radio's turn to give out the awards and give you a run-down of what happened in 2016.
As usual the show will be joint-broadcast on SLAY Radio and Scenesat Radio.
The show chat will be on EFNet #remix64
Don't miss it!!
---
18/01/2017
As you might have noticed, Remix64 was down for a day due to a server switch. The deadline for last year's ROTY voting has been extended until sunday night, so cast your votes while there is time. 😊
---

News archive...
Events
Forum
Live Broadcasting
DJ Podcasts
News & Blogs
Reviews
Listening Recommendation


Captured
Arranged by Monty
The rework on Captured is outstanding (used to play the game a lot and the tune becomes a bit heavy to assimilate during loger sessions) and keeps the atmosphere as it was originally intended, without boring you when repeated. The metallic and dark sound style is also excellently treated.
Review by tamaha
Random review


Cauldron II - I am a Pumpkin Man
Arranged by trauma
Ay carramba! What a great remix! Technically, it's perfect: great mixing/mastering, overall quality and selection of sounds. Artistically, Trauma spills creativity all over the place, combining various styles into something unique - yet it works perfectly. This remix slowly but constantly builds up until it finally culminates in a musical frenzy. The lyrics and the clever implementation of Richard Joseph's original tune do all to spark nostalgia.
I wouldn't have thought it was possible to make a remix of this SID I'd like even more than the 909Sadist's! But here it is! (be sure to check them both out)

Review by LMan
Latest Review


Overlame
Arranged by MRT
I usually don't comment on tunes that remix SIDs I am not familiar with, but I just had to make an exception in this case. The mix is so buttery smooth, the instrument selection is right on the money, the arrangement is pretty clever (esp. the extended intro)... This entire remix is a finely crafted piece. I admire its beauty, and I appreciate the effort and talent that was poured into it.
Review by LaLa

More reviews...
Music
Check this out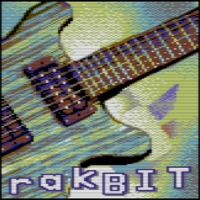 RAKBIT
by NecroPolo
NecroPolo has produced a stunning album which is built on a vintage prog-sound: from hard as nails to Rhodes-heaven, NecroPolo has got beneath the skin of the pieces and created something which is totally authentic to their spirit.
As if that wasn't enough, this album features the first ever C64-executable album cover, complete with classic scrolltext and the original SIDs that appear on the album, in one PRG!
And if THAT wasn't enough, this demo contains the first ever usage of a revolutionary new SID encoding format which enables any complexity of SID to be played back with minimal raster time, no matter how complex the player! Named SIDRIP, this routine was produced by Hermit specially for this demo, because pieces such as Scoll Machine or Rimrunner needed to feature in this demo, and their players were far too difficult to squeeze into a one-file demo.

Check it out...