Latest news
21/06/2016

Massive respects to the FastLoaders!
Remixing tunes from The Last Ninja is a tricky business - seemingly everybody remembers them differently. Remixing them in a hard rock style is even trickier - mostly because music from the Last Ninja series has been remixed over and over so many times on RKO already (well over 200 remixes and counting). Yet, the FastLoaders, a group of Last Ninja enthusiasts / rock-band from Norway have managed to do it better than most by treating the tunes with utmost care and respect, with faithful arrangements, and with impeccable mixing.

goto review

Share
---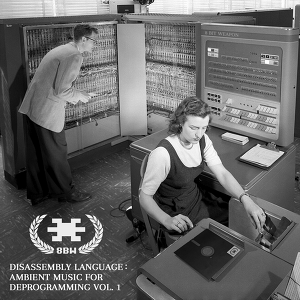 Advertisement
New C64 SID Album by 8 Bit Weapon!
Greetings Programs!
Our new chipmusic concept album is a collection of ambient music crafted to help facilitate relaxation. Over 1 hour of mind defragmenting tones for you to enjoy! Each sound is hand crafted from the Commodore 64 personal computer's SID sound chip. Portions of the album were co-written by a computer as many of the notes were set to be selected by the CPU at random! All tones have been digitally processed for maximum smoothness and optimum ambiance. Relax and Enjoy!

See what some original SID Composer legends have to say about the album:

It's beautiful... it's a work of art... genius. - Martin Galway

Top notch! I both enjoy and respect it. - David Warhol

Very nice and soothing lengthy 8-bit soundscapes... nice for digital meditation! Nice work ! - Jeroen Tel

So ambient my hips fell off - Ben Daglish
Love,
Seth & Michelle

Submitted by naughtyboy
01/03/2016
Finally, the Last Ninja Trilogy gets a full set of remixes!
---

News archive...
Events
Forum
Live Broadcasting
DJ Podcasts
News & Blogs
Reviews
Listening Recommendation


Cauldron II - I am a Pumpkin Man
Arranged by trauma
When I first listened to this, I must admit it was a little too 'strange' for me. Original and with an incredibly unique approach the tune soon began to grow on me, and as I listened more I slowly became hooked. The whole thing gells together so well, and this is a testiment to the artistic quality of trauma - he really has created a genuinely original and hugely listenable remix of a fairly weak C64 tune. The lyrics help enormously, but the musical merit of this remix should not be overlooked. If you've downloaded this and found it (as I did) a little to 'odd' - please give it a chance. Sometimes the finest tunes are the ones that you grow to love - and not just instantly like.
This is indeed, a fine tune! Top rated Trauma - showing his individual class - well done.

Review by tomsk
Random review


Bubble Bobble (Hillbilly Rodeo mix)
Arranged by DJ Pretzel
I like remixes that stay true to the spirit of the original SIDs! This hilariously funny cover does just that, and sounds like a track off the old The Hillbillies TV series, complete with "yahoo!" shouts and bleating sheep.

If you want a good laugh, download this MP3!
Review by LaLa
Latest Review


Gem'X (Mantronix Edit)
Arranged by Dr Future
Well, I think I heared that one first on a burned CD in my car. When I heared it, my chin falls down and I made my stupiest face I'm able to. Wow, absolutely awesome. One of my absolutely favourites. As mentioned already in my Shout: Great Job, Dr Future. This one is better than the instrumental version.
Review by Grigul

More reviews...
Music
Check this out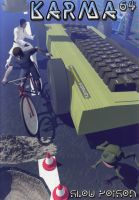 Karma64
by Chris Abbott and Alistair Bowness (Boz)
This CD is really four albums in one. First, it presents dance versions of popular C64 tunes which were first put together to be played at the very first Back in Time live event. Second, it presents what we regard as the ultimate versions of tunes which first featured on "Back in Time 1", such as Crazy Comets, or Monty on the Run. Third, it brings a new and experimental vibe to some popular pieces like Wizball and Mutants. And lastly, it is a testing ground for some of the ear-candy New Age ideas that later found their way into Crystal Dreamscapes.

Check it out...