Latest news
21/06/2016
Massive respects to the FastLoaders!
Remixing tunes from The Last Ninja is a tricky business - seemingly everybody remembers them differently. Remixing them in a hard rock style is even trickier - mostly because music from the Last Ninja series has been remixed over and over so many times on RKO already (well over 200 remixes and counting). Yet, the FastLoaders, a group of Last Ninja enthusiasts / rock-band from Norway have managed to do it better than most by treating the tunes with utmost care and respect, with faithful arrangements, and with impeccable mixing.

goto review

Share
---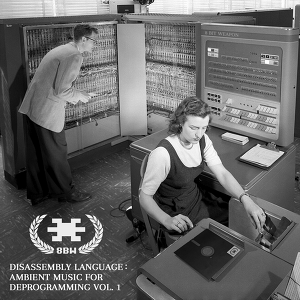 Advertisement
New C64 SID Album by 8 Bit Weapon!
Greetings Programs!
Our new chipmusic concept album is a collection of ambient music crafted to help facilitate relaxation. Over 1 hour of mind defragmenting tones for you to enjoy! Each sound is hand crafted from the Commodore 64 personal computer's SID sound chip. Portions of the album were co-written by a computer as many of the notes were set to be selected by the CPU at random! All tones have been digitally processed for maximum smoothness and optimum ambiance. Relax and Enjoy!

See what some original SID Composer legends have to say about the album:

It's beautiful... it's a work of art... genius. - Martin Galway

Top notch! I both enjoy and respect it. - David Warhol

Very nice and soothing lengthy 8-bit soundscapes... nice for digital meditation! Nice work ! - Jeroen Tel

So ambient my hips fell off - Ben Daglish
Love,
Seth & Michelle

Submitted by naughtyboy
01/03/2016
Finally, the Last Ninja Trilogy gets a full set of remixes!
---

News archive...
Events
Forum
Live Broadcasting
DJ Podcasts
News & Blogs
Reviews
Listening Recommendation


IK+ (SID Edit)
Arranged by CZ Tunes
Just your style and I always love your drums - great work Mate and long time no speak.
Review by chilli_uk
Random review


Lightforce (Power Remix)
Arranged by Markus Holler
The much remixed lightforce has been given the Markus Holler treatment here. As always Markus implements many of his own ideas and gives Lightforce a much needed boost. The guitar is the highlight of the track and the complex drum patterns give as the title suggests a power feel. There is a slightly unpolished feel to the remix tho, and some of the cymbals/drums feel a tad weak, but this is a minor complaint as the remix is by far the best remix of Lightforce out there.

At 3:30 i feel the track is a little too short as you really just start getting into the track beofre it finishes. The track feels about 2 mins long, which is always a good sign as it shows your enjoying the track. I have to admit it's a great version of a much traveled sid, just slightly unpolished.

Review by Tas
Latest Review


Metal Warrior title
Arranged by Cadaver
one two three one two three one two three one two three one two three one two three one two three one two three one two three one two three one two three one two three
Review by spazma

More reviews...
Music
Check this out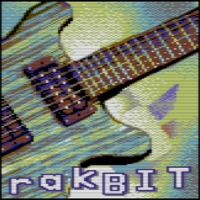 RAKBIT
by NecroPolo
NecroPolo has produced a stunning album which is built on a vintage prog-sound: from hard as nails to Rhodes-heaven, NecroPolo has got beneath the skin of the pieces and created something which is totally authentic to their spirit.
As if that wasn't enough, this album features the first ever C64-executable album cover, complete with classic scrolltext and the original SIDs that appear on the album, in one PRG!
And if THAT wasn't enough, this demo contains the first ever usage of a revolutionary new SID encoding format which enables any complexity of SID to be played back with minimal raster time, no matter how complex the player! Named SIDRIP, this routine was produced by Hermit specially for this demo, because pieces such as Scoll Machine or Rimrunner needed to feature in this demo, and their players were far too difficult to squeeze into a one-file demo.

Check it out...