Latest news
21/06/2016

Massive respects to the FastLoaders!
Remixing tunes from The Last Ninja is a tricky business - seemingly everybody remembers them differently. Remixing them in a hard rock style is even trickier - mostly because music from the Last Ninja series has been remixed over and over so many times on RKO already (well over 200 remixes and counting). Yet, the FastLoaders, a group of Last Ninja enthusiasts / rock-band from Norway have managed to do it better than most by treating the tunes with utmost care and respect, with faithful arrangements, and with impeccable mixing.

goto review

Share
---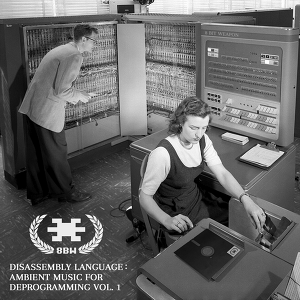 Advertisement
New C64 SID Album by 8 Bit Weapon!
Greetings Programs!
Our new chipmusic concept album is a collection of ambient music crafted to help facilitate relaxation. Over 1 hour of mind defragmenting tones for you to enjoy! Each sound is hand crafted from the Commodore 64 personal computer's SID sound chip. Portions of the album were co-written by a computer as many of the notes were set to be selected by the CPU at random! All tones have been digitally processed for maximum smoothness and optimum ambiance. Relax and Enjoy!

See what some original SID Composer legends have to say about the album:

It's beautiful... it's a work of art... genius. - Martin Galway

Top notch! I both enjoy and respect it. - David Warhol

Very nice and soothing lengthy 8-bit soundscapes... nice for digital meditation! Nice work ! - Jeroen Tel

So ambient my hips fell off - Ben Daglish
Love,
Seth & Michelle

Submitted by naughtyboy
01/03/2016
Finally, the Last Ninja Trilogy gets a full set of remixes!
---

News archive...
Events
Forum
Live Broadcasting
DJ Podcasts
News & Blogs
Reviews
Listening Recommendation


Hardcore Hubbard Mix
Arranged by Jogeir Liljedahl
Hmmm what to write, what to say and what to do.. Jogeir is awsome, unfortunately I've never come across any C64 work of his, if such exists, but alot of his amiga material in mod format is amongst the best ever created. This tune is abit too guitarish for me to flatly fall for it. But the overall technical aspect of the tune is astounding, as is all work Jogeir does. It was a pleasant surprise to find a mix of mr. Liljedahl among the lot at RKO. Way to go mister.

Review by phreak_paradize
Random review


Anal-ogue (to the higher state)
Arranged by Mixer
Like Mixer said, Soren Lund is a genious when it comes to C64 Composing. I'll also say that I've known Soren now for nearly 10 years, and even though I've never had the pleasure of actually meeting (and boozing hehe) with him, he is one of the greatest composers / programmers I've ever known on the C64 scene (for people that didn't know, he wrote his own code to play and edit his c64 tunes as well, which a lot of ppl don't do these days).
Now, on to Mixer's cover of this great track. I've known Mixer for a little while now (gotta love IRC hehe) and has always had my respect for his musical efforts on c64 aswell. But, this cover of what is one of the hardest hitting c64 tracks has left me stunned.
Even though the track does seem to go a little longer than what is needed, it not only sounds great on a surround system, but it's a good example of how a Dance / Techno styled tune on C64 can be taken to "the higher state" (in this case Cubase) and blow you away.
Damn good job you've done here Mixer, I'm proud of you

Review by DJB
Latest Review


Dutch Breeze/Robocop 3 (Progressive Uplift)
Arranged by Lagerfeldt
I cannot imagine a remix of this epic track more beautiful than this.. The only one who can make a better one, can only be Tel himself...the greatest ever...
Review by Cydonia

More reviews...
Music
Check this out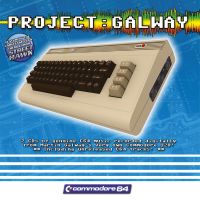 Project Galway
by Martin Galway
Amazing project that gives you Martin Galway's C64 tunes recorded directly from his very own chip, as they were meant to be heard: with the most sensitive and well-balanced 6581 filter ever heard. Highlights of this CD include the previously-unhead music from Street Hawk, and the extraordinary sensitivity of his Wizball soundtrack. Alistair "Boz" Bowness imported Martin's own C128D and wrote his own cross-assembler for this. If you care about the quality of the SID going into your ears: add this to your collection.

Check it out...