Latest news
21/06/2016

Massive respects to the FastLoaders!
Remixing tunes from The Last Ninja is a tricky business - seemingly everybody remembers them differently. Remixing them in a hard rock style is even trickier - mostly because music from the Last Ninja series has been remixed over and over so many times on RKO already (well over 200 remixes and counting). Yet, the FastLoaders, a group of Last Ninja enthusiasts / rock-band from Norway have managed to do it better than most by treating the tunes with utmost care and respect, with faithful arrangements, and with impeccable mixing.

goto review

Share
---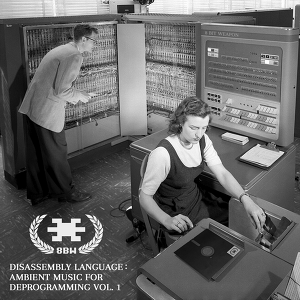 Advertisement
New C64 SID Album by 8 Bit Weapon!
Greetings Programs!
Our new chipmusic concept album is a collection of ambient music crafted to help facilitate relaxation. Over 1 hour of mind defragmenting tones for you to enjoy! Each sound is hand crafted from the Commodore 64 personal computer's SID sound chip. Portions of the album were co-written by a computer as many of the notes were set to be selected by the CPU at random! All tones have been digitally processed for maximum smoothness and optimum ambiance. Relax and Enjoy!

See what some original SID Composer legends have to say about the album:

It's beautiful... it's a work of art... genius. - Martin Galway

Top notch! I both enjoy and respect it. - David Warhol

Very nice and soothing lengthy 8-bit soundscapes... nice for digital meditation! Nice work ! - Jeroen Tel

So ambient my hips fell off - Ben Daglish
Love,
Seth & Michelle

Submitted by naughtyboy
01/03/2016
Finally, the Last Ninja Trilogy gets a full set of remixes!
---

News archive...
Events
Forum
Live Broadcasting
DJ Podcasts
News & Blogs
Reviews
Listening Recommendation


Rambo (feat. Hanna Kappelin and Larsec)
Arranged by Visa Röster
Top notch vocals as usual by Visa Röster, and Larsec's style is distinctive in the arrangement. Technically, this piece is flawless.
On the other hand, I would really really appreciate if there were some lyrics for the melodies, and I would not mind if it was in english, or in swedish or any other language I don't understand; the point is, lyrics would add a lot of personality and texture to the singing.
Without doubt Visa Röster have the finest vocalists in the whole scene, it's a shame all we get to hear from them is "Ooooohs" and "Aaaahs", if you know what I mean.

Review by LMan
Random review


Paperboy (Paperboys Lament)
Arranged by FTC
A very non-FTC breakbeat beginning gets a groove going, and bits of the tune float above a luscious landscape filtering away. Some nice pads and an added melody bit soon come in, and (unlike the Arkanoid cover) add some variety, and a dreaminess to the tune that you'd never have thought was there. A remixer's remix, in that it takes a simple tune and extrapolates it to great sonic effect. Could do with warmer bass though. Essential download.

Review by Chris Abbott

More reviews...
Music
Check this out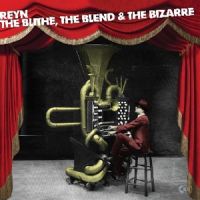 The Blithe, the Blend and the Bizarre
by Reyn Ouwehand
Reyn Ouwehand once again sets new standards in C64 live performance. This CD concentrates on those small or overlooked tunes that once filled our hearts with joy, and produces the definitive versions of them. Once you've heard his rendition: your brain will always think of the tunes that way. Performed live by Reyn and previewed extensively on Boz's Bit o' Bollocks Slay Radio show, this CD is further enhanced by Gilliam-esque artwork from the multi-talented Reyn and that Wizball and Sanxion-meister himself, Mark Hennessy-Barrett. This CD will leave you with a big soppy grin on your face. Guaranteed!* * Not a guarantee, but it's very likely.

Check it out...