Latest news
21/06/2016

Massive respects to the FastLoaders!
Remixing tunes from The Last Ninja is a tricky business - seemingly everybody remembers them differently. Remixing them in a hard rock style is even trickier - mostly because music from the Last Ninja series has been remixed over and over so many times on RKO already (well over 200 remixes and counting). Yet, the FastLoaders, a group of Last Ninja enthusiasts / rock-band from Norway have managed to do it better than most by treating the tunes with utmost care and respect, with faithful arrangements, and with impeccable mixing.

goto review

Share
---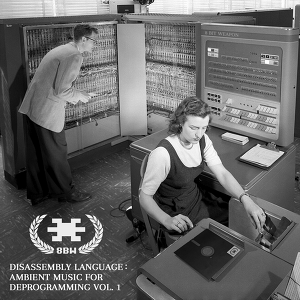 Advertisement
New C64 SID Album by 8 Bit Weapon!
Greetings Programs!
Our new chipmusic concept album is a collection of ambient music crafted to help facilitate relaxation. Over 1 hour of mind defragmenting tones for you to enjoy! Each sound is hand crafted from the Commodore 64 personal computer's SID sound chip. Portions of the album were co-written by a computer as many of the notes were set to be selected by the CPU at random! All tones have been digitally processed for maximum smoothness and optimum ambiance. Relax and Enjoy!

See what some original SID Composer legends have to say about the album:

It's beautiful... it's a work of art... genius. - Martin Galway

Top notch! I both enjoy and respect it. - David Warhol

Very nice and soothing lengthy 8-bit soundscapes... nice for digital meditation! Nice work ! - Jeroen Tel

So ambient my hips fell off - Ben Daglish
Love,
Seth & Michelle

Submitted by naughtyboy
01/03/2016
Finally, the Last Ninja Trilogy gets a full set of remixes!
---

News archive...
Events
Forum
Live Broadcasting
DJ Podcasts
News & Blogs
Reviews
Listening Recommendation


Cooperation Demo (Peter W RMX)
Arranged by Peter W
This is the reason i subscribed on this site here! I am not a remixer, just a humble user listening to some great music here.

The intro doesnt keep up with the part that begins after it. A little more precision in timing would have been nice. But thats criticism on a high level... comes outta my boxes juicy as hell... and the female spoken parts should have been extended in the rest of the RMX!

This piece made me tap my toes in rhythm. Great work on the dominant drums, extremely spacy feeling with the synths.

Two minutes into the remix the really outstanding part begins... those out of this world intergalactic synths made me feel like i am dancing between the stars... pure eargasm.

I am writing as a humble listener and i enjoyed your work. Great stuff. Thumbs up!
Review by Alucard
Random review


Super Cars 2
Arranged by teippi
Wow, what can I say, this is how it sounded in my head when I wrote the original.. Awesome job.. Only thing that coulda made it better was to do the tempo increase at the end and give the chorus up one last time as a finale.. Wait till you hear my remix on immortal 3 .. Barry
Review by jackal

More reviews...
Music
Check this out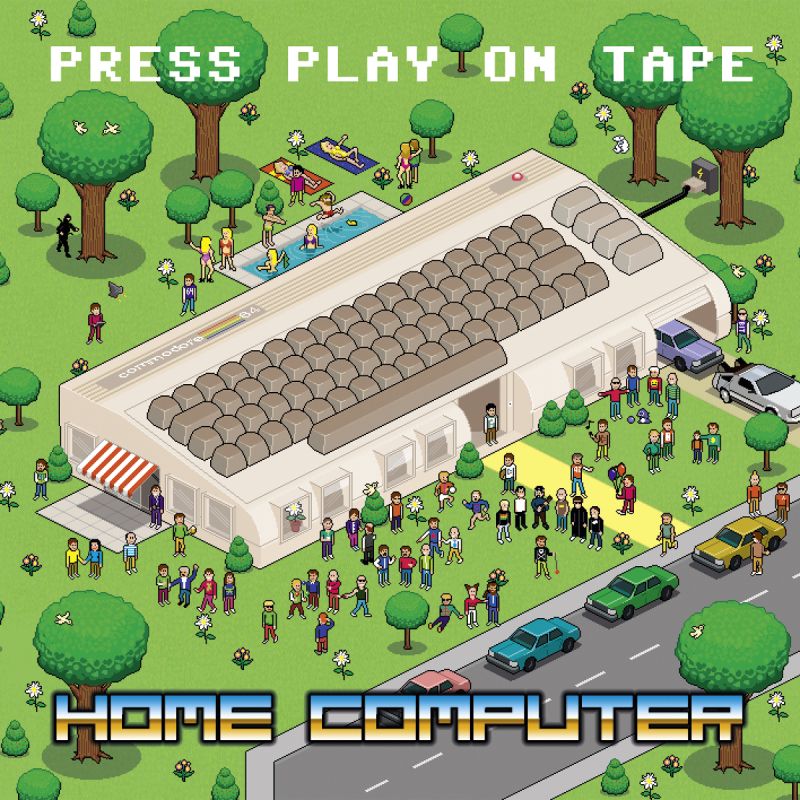 Home Computer
by PRESS PLAY ON TAPE
PRESS PLAY ON TAPE are legends. This is their third studio CD, and it's a doozy, combining kick-your-bottom C64 remixes with original brain-beatingly good tracks. Although obliterated from Wikipedia by pedants who can't cope with reality, there's no keeping these guys down! Rock on!! 26 tracks of mayhem, a double CD, over 2 hours of music! Comes with a 32 page souvenir booklet, packed with photos of Soren. And some other guys, not sure who they are, but they look dodgy to me... *hehe* This album is not available to buy from us digitally, only from iTunes, but FLAC and MP3 Album packs are downloadable when you purchase the CD. * Note: all preorders have now been sent out * "PPOT delivers exactly what is expected of them, and their fans will love this CD. New fans will without doubt take it to their hearts too, because no matter if you're a fan of vocals on remixes or not, there's plenty of music to enjoy." - Andreas Wallstrom, C64.com

Check it out...