Latest news
21/06/2016

Massive respects to the FastLoaders!
Remixing tunes from The Last Ninja is a tricky business - seemingly everybody remembers them differently. Remixing them in a hard rock style is even trickier - mostly because music from the Last Ninja series has been remixed over and over so many times on RKO already (well over 200 remixes and counting). Yet, the FastLoaders, a group of Last Ninja enthusiasts / rock-band from Norway have managed to do it better than most by treating the tunes with utmost care and respect, with faithful arrangements, and with impeccable mixing.

goto review

Share
---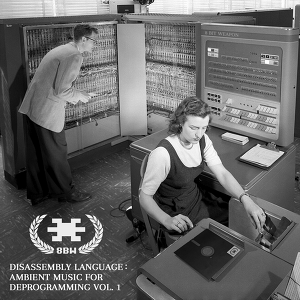 Advertisement
New C64 SID Album by 8 Bit Weapon!
Greetings Programs!
Our new chipmusic concept album is a collection of ambient music crafted to help facilitate relaxation. Over 1 hour of mind defragmenting tones for you to enjoy! Each sound is hand crafted from the Commodore 64 personal computer's SID sound chip. Portions of the album were co-written by a computer as many of the notes were set to be selected by the CPU at random! All tones have been digitally processed for maximum smoothness and optimum ambiance. Relax and Enjoy!

See what some original SID Composer legends have to say about the album:

It's beautiful... it's a work of art... genius. - Martin Galway

Top notch! I both enjoy and respect it. - David Warhol

Very nice and soothing lengthy 8-bit soundscapes... nice for digital meditation! Nice work ! - Jeroen Tel

So ambient my hips fell off - Ben Daglish
Love,
Seth & Michelle

Submitted by naughtyboy
01/03/2016
Finally, the Last Ninja Trilogy gets a full set of remixes!
---

News archive...
Events
Forum
Live Broadcasting
DJ Podcasts
News & Blogs
Reviews
Listening Recommendation


Turrican II Loader (LManic Mix)
Arranged by LMan
Addictive and tasteful. And that's just Pepsi Max. The tune is great as well!



Indeed, Maximum power output is acquired in sense of comparitive ease by LMan and his not-at-all motley crue.
Review by Chris Abbott
Random review


Last Ninja Remix (A Ninja By Night Remix)
Arranged by Eric Delos
I need to load the original SID to believe, it has anything to do with Reyn's Last Ninja, indeed I found something... but it can not count as remix. As LaLa already mentionend.. no beginning, no end, especially a abrupt end (does not even loop correctly) ... really boring.

Review by eliot
Latest Review


Gem'X (Mantronix Edit)
Arranged by Dr Future
Well, I think I heared that one first on a burned CD in my car. When I heared it, my chin falls down and I made my stupiest face I'm able to. Wow, absolutely awesome. One of my absolutely favourites. As mentioned already in my Shout: Great Job, Dr Future. This one is better than the instrumental version.
Review by Grigul

More reviews...
Music
Check this out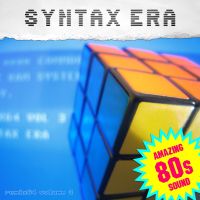 Syntax Era - Remix64 Volume 3
by Remix64 Team
Pure Geek-cheek! Take famous 80s tracks such as 19, Two Tribes, Too Shy, Billy Jean, Broken Wings and I Feel Love, painstakingly recreate the sound, and inject that into classic C64 music such as BMX Kidz, Comic Bakery, Sanxion, Arkanoid and Ghouls and Ghosts. Remixes come from amazing talent: Romeo Knight, LMan, Makke, Tom Detert, Tron, Moog, Binster, Ziphoid, Boz, Sonic Wanderer, Tonka, Skitz, Trace, Slaygon, iFadeo and even (gasp) a guest appearances here and there from Chris Abbott. You'll wonder how we could get away with such a cheeky tribute to the 80s: well, no samples from the original tracks were used, and the musical content has been replaced by the C64 tune covered. The CD also features some really great songs in their own right, which result from a perfect match between C64 melodies and hooks, the sound of SID, and classic 80s instrumentation, such as Ace II, Jethro Walrus, Aspar Grand Prix, and Dominator. The CD was the baby of Markus "LMan" Klein, who acted as Co-ordinator, remixer, artist and layout, and even made his own tea, ably assisted by Tom Detert who did much of the mastering. CD is in now shipping! Tracks are available in high quality VBR MP3 and FLAC (all non-DRM).

Check it out...