Latest news
21/06/2016
Massive respects to the FastLoaders!
Remixing tunes from The Last Ninja is a tricky business - seemingly everybody remembers them differently. Remixing them in a hard rock style is even trickier - mostly because music from the Last Ninja series has been remixed over and over so many times on RKO already (well over 200 remixes and counting). Yet, the FastLoaders, a group of Last Ninja enthusiasts / rock-band from Norway have managed to do it better than most by treating the tunes with utmost care and respect, with faithful arrangements, and with impeccable mixing.

goto review

Share
---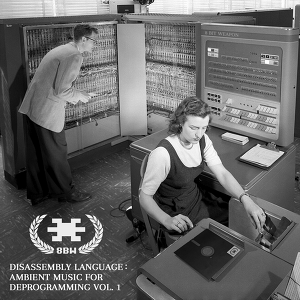 Advertisement
New C64 SID Album by 8 Bit Weapon!
Greetings Programs!
Our new chipmusic concept album is a collection of ambient music crafted to help facilitate relaxation. Over 1 hour of mind defragmenting tones for you to enjoy! Each sound is hand crafted from the Commodore 64 personal computer's SID sound chip. Portions of the album were co-written by a computer as many of the notes were set to be selected by the CPU at random! All tones have been digitally processed for maximum smoothness and optimum ambiance. Relax and Enjoy!

See what some original SID Composer legends have to say about the album:

It's beautiful... it's a work of art... genius. - Martin Galway

Top notch! I both enjoy and respect it. - David Warhol

Very nice and soothing lengthy 8-bit soundscapes... nice for digital meditation! Nice work ! - Jeroen Tel

So ambient my hips fell off - Ben Daglish
Love,
Seth & Michelle

Submitted by naughtyboy
01/03/2016
Finally, the Last Ninja Trilogy gets a full set of remixes!
---

News archive...
Events
Forum
Live Broadcasting
DJ Podcasts
News & Blogs
Reviews
Listening Recommendation


Tusker - Finale
Arranged by FeekZoid
It's pretty amazing that,so many years after Commodore era,a tune, based on the good old sid synthesizer, can create such a magic and mystical atmosphere! You can close your eyes and travel in outerspace! It is something that i never heard before: a superb binding of jungle sounds,sid bass, and modern synth sounds.I especially liked the short bell melody at the ending of the tune.Followed by the short 'rock like' ending made me feel a sweet nostalgia of the legendary pioneers of home computers,C64 and AMIGA the best computers ever made!!
Review by ikonsgr
Random review


Forbidden Forest (Piano)
Arranged by soundsosound
Forbidden Forest was one of the first games I had on the C64, the game was basic but very playable and one of if not the first to include gory effects. However it was the soundtrack that gave it is true atmosphere and here soundsosound have have given it true gravity by rearranging it excellently for the piano. It brought back strong memories of being terrified and terrorised by spiders, dragons and those damn skeletons! Its nice to hear classic classic c64 tunes remixed without them becoming over technical and synthesized. Well done.
Review by Marraldinho
Latest Review


Metal Warrior title
Arranged by Cadaver
one two three one two three one two three one two three one two three one two three one two three one two three one two three one two three one two three one two three
Review by spazma

More reviews...
Music
Check this out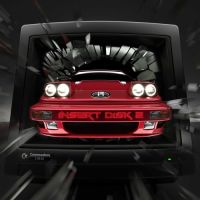 Insert Disc 2
by Instant Remedy
7 years in the making, this is a labor of love – all contained in one album. Including the mega mixes, there actually are 25 remixes on the album. Filled with dance remixes of music from famous Amiga games.

Check it out...