There are some fabulous Electric Boys loader tunes I can't find on SID, despite scouring the Web. So I was wondering if some kind person out there would rip them for me.
I tried looking for something to rip them for me but only got as far as conversion tips on tunes made with old packages:
http://hvsc.c64.org/faq.htm#faq
http://www.lemon64.com/forum/viewtopic. ... aa1a9da67e
http://c64-music.blogspot.co.uk/2011/09 ... av-in.html
These are four intros, plus one demo tune at the beginning of the Heavenbound promo, on Commodore Format issue 50's tape.
I'd be very grateful.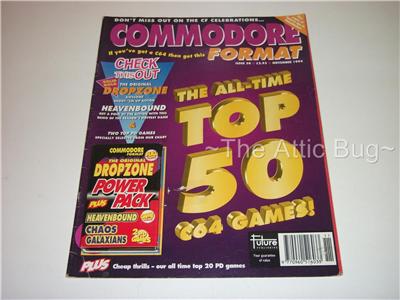 Listen to them. I'm sure you'll like them too:
A:
http://homepage.ntlworld.com/michael.braisher/A.TAP
B:
http://homepage.ntlworld.com/michael.br ... B-side.TAP
_________________________
And I should keep an eye on this:
http://www.ebay.co.uk/itm/Commodore-For ... 4229890%26