I've been on a bit of a shopping spree, for samples costing the earth just a decade back.
First I gorged myself on the Hollow Sun organ, which goes down especially well for £2:
http://www.hollowsun.com/HS2/products/v ... /index.htm
He's got some free ones as well:
http://www.hollowsun.com/HS2/freepacks/index.htm
Then some really cracking acoustic guitar to help my cheating no end. Fiver:
http://www.sampleism.com/tdsamples/solo ... itar?sk=ls
I'll think about the chimes as I could do my own. Ethnic Flute I'll come back to though. Especially for £4.
http://www.senntenial.com/#!mysterium/cj6d
Though I will grab the other free things, like the cello.
http://www.vstcafe.com/search/label/NI%20Kontakt
There is one tinge of sadness. A few more of the real things become a little more redundant with each coding miracle.
But then, there's more on here to cheer:
http://www.pettinhouse.com/html/download.html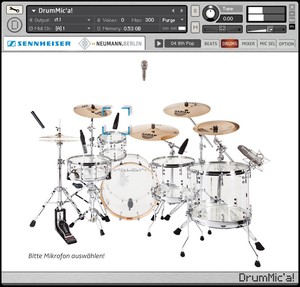 http://rekkerd.org/sennheiser-launches- ... kt-player/
http://de-de.sennheiser.com/drummica
Total cost spent:
£7
. Virtual stuff gained:
Music shop's worth of synths, nice drum kit and respectable strings, with session man quality. And at chip shop prices.
Just five years back I'd have struggled to believe that. I still thought real money would need spending.