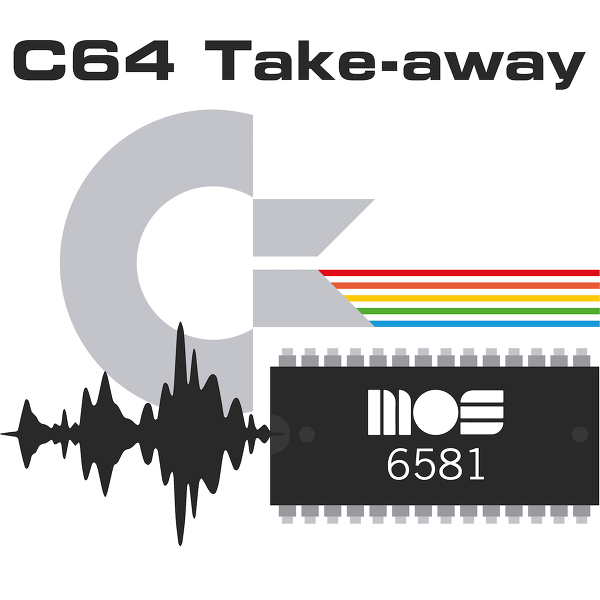 15/05/2018
It turns out that being patient for 4 years, 5 months and 3 days pays off in the end. The new episode of the C64 Take-away podcast was released yesterday. Jan is back with 65 minutes of remixes, chiptunes and news from the world of C64-related music.
Due to some technical circumstances, you are urged to delete the old feedburner.com feed from your podcast clients/RSS readers and sign up for the new feed to keep yourself updated of future episodes.

Submitted by kwed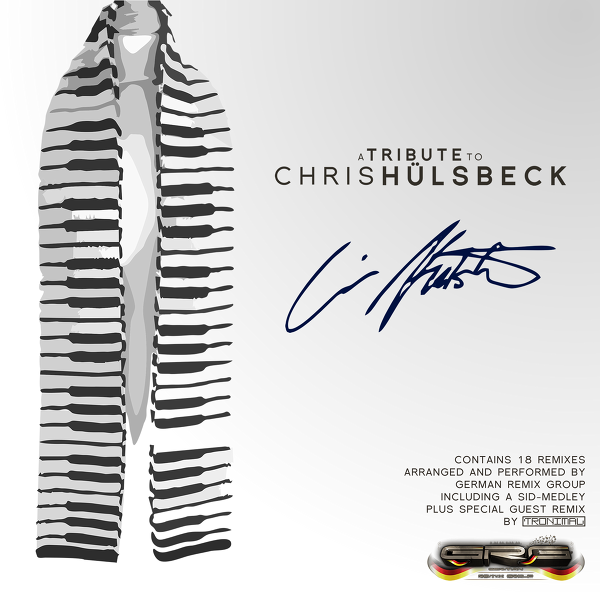 02/03/2018
Today the German Remix Group (GRG) released its fourth tribute-album. The new album is dedicated to the sounds of Chris Hülsbeck, and consequently the album is called A Tribute to Chris Hülsbeck. It contains 19 tracks from CZ-Tunes, Dr.Future, Mitch van Hayden, SigmaZeven, Snake-TMF, SunSpire and Tronimal (guest remixer). It features many different styles, from 80s pop and dance up to orchestral sounds. This huge album, spanning over 90 minutes of play time, is not only their longest album (so far), it's also their first release of a double CD which can be downloaded digitally for free or listened dirctly to via the GRG website.
 
Submitted by Mitch van Hayden
21/02/2018
Check out the results, click the link below!

Remixer of the Year 2017 Results
Check this out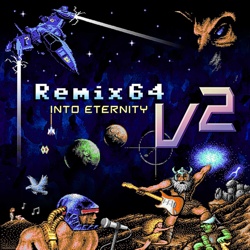 Remix64 - Into Eternity
by Various Artists
The original "Remix64" title referred more to the community embracing the remixers than the content of the CD. And so it was that Remix64 - Into Eternity turned into a symphonic epic not a million miles away from the popular Merregnon series of CDs: there certainly is a teutonic air to much of the album. Highlights of the CD include Markus Holler's spine-tingling reworking of "Fist 2" with flute and ethereal vocals, and Thomas Detert's "Spellbound" which gives life to Rob Hubbard's own dark vision for the piece. Belying the computery artwork of the cover, this CD is a powerful piece of fantasy soundtrack more than it is a remix CD. Enjoy it at that level, and be blown away.
Listening Recommendation


Outer Space (Spaceboost Remix)
Arranged by Sonic Wanderer
Oh yeah! Just returned from holidays to find this remix of my old C64 theme! There are a few bars I wished were also incorporated into this mix, just to give it a little more, but overall, I mentioned to the other Cosine members that I thought it was "Bloody Marvellous"!!!

I especially love the lovely female voice, it makes it even more better for me! OK, so someone gonna try and do a conversion of my Turbo-Charge Fastlane theme? Or, do I have to do it myself?
Review by odie
Random review


Arabian Zoids (Themed Solo)
Arranged by Larsec
Ever since Jarre's Millennium concert at the pyramids of Ghiza I've come to
appreciate Arabic music more and more, especially modern Arabic pop and Arabic
singing. This chill-out cover of Zoids has some of the latter - and that's
where the "Arabian" attribute ends. So in this sense the title is a bit
misleading. It may have started as an Arabian style cover, but then it morphs
into a "standard" chill-out track, then into improvisational noodlings based
on some SID classics. In other words, if you want to hear a coherent SID
remix, steer far away from this one. The individual chunks of this remix are
interesting, but as a whole they don't make any sense to me. After this 9 and
a half minute long track I was left confused, not satisfied. The good point is
that the technical quality of this track is pretty high.

Review by LaLa
Latest Review


Panther
Arranged by Boz
It's a song of power. Get out of my way until we get shot down. Everyone will die, lose everything, but until then we sing.
Review by firefly c64