Remixer Of The Year Results
Here are the results of The Remixer of the year awards.. O2 and Machinae supremacy Both win 2 signed CD's courtesy Of Thomas Detert.
Oj Oscillation's name was picked out of the hat to win the voters FREE prize draw and also wins two free signed CD's. Thanks to everyone who has taken their time to vote, and all the nominees can count themselves winners, Well done!
---
Remixer Of The Year
1.
o2
27
2.
Machinae Supremacy
21
3.
LMan
14
4.
Thomas Detert
12
5.
Mahoney
10
6.
trace
9
7.
DHS
8
8.
Glyn R Brown
6
9.
Oj Oscillation
5
10.
Jeroen Breebaart
4
puffy64
Wobbler
11.
FeekZoid
3
FTC
Marcel Donne
THC Flatline
trauma
12.
Chris Abbott
2
Slumgud
13.
Boz
1
cz tunes
Instant Remedy
MistaDistah
Peter Mörck
Press Play On Tape
Tonka
Best Remix
1.
Giana Sisters - Machinae Supremacy
36
2.
Firelord - Krister Nielsen
5
Nemesis the Warlock - o2
Orchestral Synthasaurus Ninja - Feekzoid
WOTEF - trace
3.
Hammerfist Ode to my c64 - Makke
4
Infodroid Tune 1 - FTC
International Karate Hiyyyah! - LMan
Turrican 1 End Titles - Lman
Zak Mcommando Kracken - Puffy64
4.
Monty Hi-Score - Perhaps-a-Doobie
3
Sanxion Spandau Ballet - Mahoney
Space Harrier - Oj Oscillation
Special Agent 2001 - Jeroen Breebaart
Synth Sample 1 - Mixer
Terra Cresta Shrooms Mix - THC Flatline
5.
Aural Manouvers II - Wobbler
2
Beastie Boys - FTC
Cauldron II - The909sadist
Central Park Ingame - Puffy64
Last Ninja Palace Gardens Loader - Tonka
Wizball Hiscore (BIT3) - IrIdIuM
Zoids - o2
6.
Clystron Subtune 3 - DHS
1
Kinetix tune 2 - Jeroen Breebaart
Knucklebusters - Tomsk
Last Ninja Wilderness - Rob Steptoe
Maniac Mansion Ingame - Puffy64
Master Of Magic - Oj Oscillation
Platoon - CZ Tunes
Rambo - Glyn R Brown
That's The Way It Is - EgMan
Ultima V Moonglow Memories - DjLizard
Zyron - Spy vs Spy Ambient Antiques
Best Newcomer
1.
Machinae Supremacy
23
2.
FTC
14
3.
Krister Nielsen
8
4.
Mahoney
7
5.
Thomas Detert
6
Sonic Wanderer
6.
Rob Steptoe
4
Linus Akesson
7.
trauma
3
Tonka
Slumgud
egMan
DaTucker
909 Sadist
8.
Press Play On Tape
2
Perhaps-a-Doobie
MistaDistah
Emmanuel Forain
9.
Tomsk
1
Sonic Remedy
Mixer
Jeroen Breebaart
Best Scene CD
1.
Back In Time 3
34
2.
Nexus 6581
9
3.
Back In Time 2
6
4.
Back In Time 1
3
Merregnon
Most Innovative Remix
1.
Monty On The Run Highscore - Perhaps-a-doobie
8
2.
Giana Sisters - Machine Supremecy
7
3.
Forbidden Forest - trauma
6
Zoids - o2
4.
Kinetix - Jeroen Breebaart
5
Max Headroom - DHS
Special Agent 2001 - Jeroen Breebaart
5.
Great Giana Rastas - Makke
3
Hammerfist Ode To My C64 - Makke
Humphrey - FTC
Last Ninja 1+2 - Bart Klepka
Last Ninja 2001 - Glyn R Brown
One Man And His Piano - Linus Akesson
Something Stranger - FeekZoid
Spellbound Swing Mix - Mahoney
6.
Cauldron II - The909 Sadist
2
Comic Bakery - Octave Sounds
Delta - o2
Future Shock - Max Hall
Hell On Earth Spells Game Over - Makke
Infodroid Tune 1 - FTC
Paradise Fairlight - DHS
Shamus Case II - Mahoney
Thanatos - DJ Thumpheadache
7.
Arkanoid - Perhaps-a-Doobie
1
Black Lamp - Mahoney
Dixie Commando - Scalex
Last Ninja Tune 7 - Ferrara
My Last Ninja - SirFlo
Rambo,Bombo Impossible Mission - Mahoney
Sanxion Spandau Ballet - Mahoney
Terra Cresta Shrooms Mix - THC Flatline
Best c64 related Website
1.
Remix64
42
2.
remix.kwed.org
29
3.
Lemon64
12
4.
c64.com
9
5.
c64.org
7
6.
c64 Audio
6
7.
trace (http://hem.passagen.se/kwallden/prev/)
4
8.
Last Ninja Archives
3
9.
www.padua.org
2
Commodore Wire
c64.sk
c64.ch
10.
www.robhubbard.co.uk
1
HVSC
Goattracker (http://members.home.nl/problems/goats)
Computerbrains.com
c64.cc
Best Composer
1.
Rob Hubbard
53
2.
Martin Galway
22
3.
Ben Daglish
10
4.
Johannes Bjerregaard
7
5.
Jeroen Tel
6
6.
David Whittaker
4
thomas detert
7.
Fred Gray
3
FutureFreak
Guy Shavit/Sidchip Scratchers
Maniacs Of Noise
Matt Gray
Richard Joseph
TBB
8.
Chris Hülsbeck
2
Reyn Ouwehand
Soren Lund
9.
DRAX
1
KB
Kim Christensen
Markus Schneider
Tim Follin
Mike Alsop
Steve Barrett
---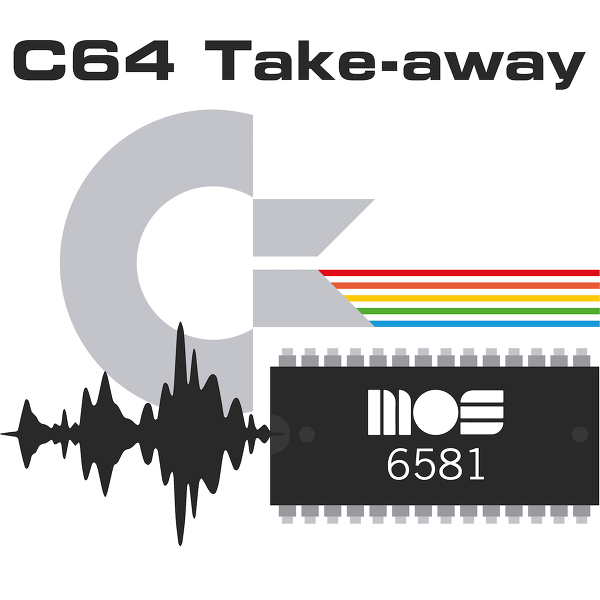 15/05/2018
It turns out that being patient for 4 years, 5 months and 3 days pays off in the end. The new episode of the C64 Take-away podcast was released yesterday. Jan is back with 65 minutes of remixes, chiptunes and news from the world of C64-related music.
Due to some technical circumstances, you are urged to delete the old feedburner.com feed from your podcast clients/RSS readers and sign up for the new feed to keep yourself updated of future episodes.

Submitted by kwed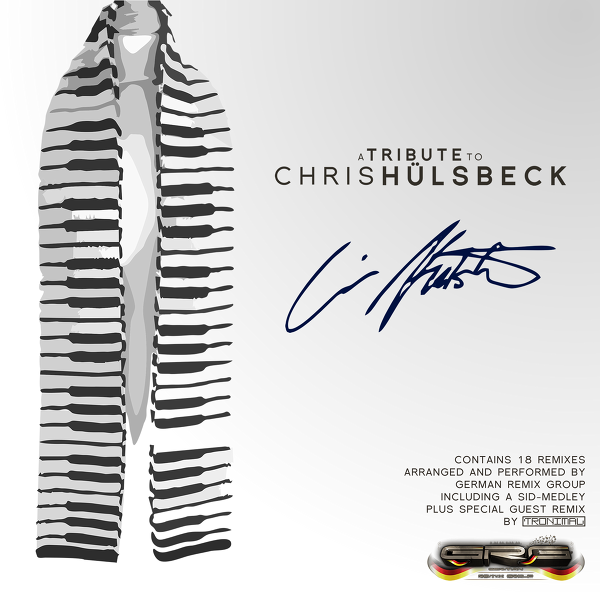 02/03/2018
Today the German Remix Group (GRG) released its fourth tribute-album. The new album is dedicated to the sounds of Chris Hülsbeck, and consequently the album is called A Tribute to Chris Hülsbeck. It contains 19 tracks from CZ-Tunes, Dr.Future, Mitch van Hayden, SigmaZeven, Snake-TMF, SunSpire and Tronimal (guest remixer). It features many different styles, from 80s pop and dance up to orchestral sounds. This huge album, spanning over 90 minutes of play time, is not only their longest album (so far), it's also their first release of a double CD which can be downloaded digitally for free or listened dirctly to via the GRG website.
 
Submitted by Mitch van Hayden
21/02/2018
Check out the results, click the link below!

Remixer of the Year 2017 Results
Check this out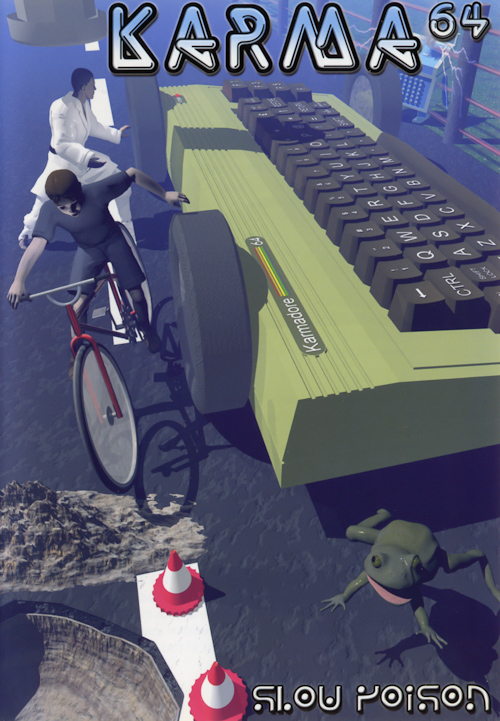 Karma64
by Chris Abbott and Alistair Bowness (Boz)
This CD is really four albums in one. First, it presents dance versions of popular C64 tunes which were first put together to be played at the very first Back in Time live event. Second, it presents what we regard as the ultimate versions of tunes which first featured on "Back in Time 1", such as Crazy Comets, or Monty on the Run. Third, it brings a new and experimental vibe to some popular pieces like Wizball and Mutants. And lastly, it is a testing ground for some of the ear-candy New Age ideas that later found their way into Crystal Dreamscapes.
Listening Recommendation


Cauldron II - I am a Pumpkin Man
Arranged by trauma
What a creative and well done remix. It's really a unique interpretation of the original. The production is great, and the structure keeps it interesting. The a cappella clips work well, and the theme that comes in after the introduction drives the remix forward with a simple but enjoyable groove. I particularly like the almost distant-/muted-sounding break section from 1:22 to 1:37. The guitar effects at around 1:51 also work well to thrust the piece back into its main theme. The vocal bends at 0:22-35 and 2:24-2:37 are very reminiscent of Mike Patton. With a professional sound, a wonderfully creative direction for the source material, and an overall feel that doesn't take itself too seriously, this is (in my opinion) one of the strongest c64 remixes out there.

I couldn't find the lyrics posted anywhere (and some people seemed to be curious about them), so I had a quick couple of listens and jotted down what I could make out. They're not official of course (as I'm merely a fellow listener), and I can't guarantee their accuracy, but I think they're correct for the most part. I couldn't make out most of the a cappella vocals, nor could I discern the 'low grumbling' from 1:30-1:37. Regardless, I have included them below:


I'm a pumpkin man
I'm a pumpkin man
I'm a pumpkin man
I'm a pumpkin man

a, a
[a cappella vocals enter]
I'm a pumpkin man
a, a
I'm a pumpkin man
a, a
I'm a pumpkin man
a, a
I'm a pumpkin man

(g-good day)

[repeats in background]

Aaaaowww…
Aaaaowww…

[following two stanzas in tandem]

I'll be jumpin' you
Just like pumpkins do

I'm a pumpkin man and I'll be chosen like a pumpkin because
I'm a pumpkin man and I will jump, jump, jump-jump-jump
I'm a pumpkin, I'm a pumpkin, I'm a pumpkin, I'm a pumpkin
Jumping, Jumping, Jumping, Jumping, Jumping, Jumping, Jumping, Jumping

Aaaaowww…
Aaaaowww…

I'll be jumpin' you
Just like pumpkins do

[break section with low grumbling]

I'll be jumpin' you
Just like pumpkins do

Aaaaowww…
Aaaaowww…

I'll be jumpin' you
Just like pumpkins do

Whoooaaa…

I'm a pumpkin man
I'm a pumpkin man
I'm a motherfuckin' pumpkin man

I'm a pumpkin man
Review by poga
Random review


Delta (Spanish guitar)
Arranged by Noviello Pippo
Man, if I could play guitar half as good as this, I'd be twice as happy! This is good stuff. Good for an Argentine Tango ala Delta.
Review by plokolp
Latest Review


Panther
Arranged by Boz
It's a song of power. Get out of my way until we get shot down. Everyone will die, lose everything, but until then we sing.
Review by firefly c64