Remixer Of The Year 2002
Remixer Of The Year
1.
Mahoney
28
2.
Glyn R. Brown
24
3.
DHS
5
PPOT
4.
Jeroen Breebaart
4
5.
Cirdan
3
Instant Remedy
Markus Schneider
Rauli
6.
Chris Abbott
2
LMan
Machinae Supremacy
Trace
7.
Makke
1
Puffy64
Slow Poison
Sonic Wanderer
Best Remix
1.
Firelord - Symphonic
19
2.
Armageddon Man - Mahoney
17
3.
Comic Bakery - PPOT
7
4.
Sidology Episode 3 - Machinae Supremacy
6
5.
Thanatos - DHS
5
6.
Beyond the Zero - Sonic Wanderer
3
Giana Sisters - Dr Future
International Karate - Jeroen Breebaart
Last Ninja 3 - Cirdan
Rhaa Lovely II - Mahoney
7.
Deltasisters - Puffy64 & Kermit
2
Ducks Ahoy - Stello Doussis
Rambo/Bombo/Impossible Mission - Mahoney
Skate Or Die - Rob Brooks
Task 3 - Trace & Mahoney
The Fourth Protocol - Saul Cross
Thrust - Jeroen Breebaart
8.
Ark Pandora - PPOT
1
Armalyte BIT3 Rock Mix 2002 - Puffy64
Comic Bakery - DHS
Giana Sisters - Machinae Supremacy
Gordian Tomb Adventures - Glyn R. Brown
Last Ninja 3 - Markus Schneider
M.U.L.E - Mahoney
Most Innovative Mix
1.
Armageddon Man - Mahoney
16
2.
Comic Bakery - PPOT
7
3.
M.U.L.E - Mahoney
5
4.
Crown - Markus Schneider
4
5.
DHS: Comic Backery Larger than NO Remix
3
Ducks Ahoy - Stello Doussis
IK+ - Instant Remedy
Rambo and Bombo... - Mahoney
6.
Black Lamp - Mahoney
2
Furycalypse Now - Axeman
Great Giana Sisters - Dr Future
Machinae Supremacy - sidology
Paradroid - Rauli
Task 3 - Trace & Mahoney
Wizball - Slow Poison
7.
Ark Pandora - PPOT
1
Great Giana Sisters - Radiuz
Thanatos - DHS
DeltaSisters - Puffy64 & Kermit
Best Newcomer
1.
Markus Schneider
13
2.
Cirdan
6
Rauli
Ocean
4
3.
Chosc
3
Machinae Supremacy
Padre Vincenzo
Rafael Dyll
4.
Bluefugue
2
Jason and Emma Page
Radiuz
RBT
Saul Cross
The Wingless
5.
Geir Ola Brandal
1
Sidicium
Stello Doussis
Will Morton
Best CD
1.
Remix64 - The CD
20
2.
Instant Remedy
15
3.
Back in Time 3
9
4.
Galway Remixed
6
5.
Karma 64
4
6.
Back in Time 2
3
Immortal 3
7.
Immortal 2
1
8.
Martin Galway Remixed
Best scene related website
1.
Remix64
22
2.
Remix.Kwed.Org
21
3.
c64.org
8
Lemon 64
4.
c64HQ.com
4
HVSC
5.
SidSyn.com
3
6.
c64Audio.com
2
7.
ZZap64
1
Favourite Composer
1.
Rob Hubbard
17
2.
Martin Galway
12
3.
Tim Follin
10
4.
Jeroen Tel
8
5.
David Whittaker
7
6.
Ben Daglish
5
Chris Huelsbeck
7.
Dave Warhol
3
8.
Peter Liepa
2
Though Glyn R Brown has been trading places all year with Machinae supremacy with his awesome remix of Firelord and his top 10 hit Gordians Tomb. Mahoney narrowly wins 1st place this year.

Mahoney's vocal armageddon man placed him as high as 3rd position in the remix64 charts with a superbly perfromed piece of music.

Mahoney is famed for his diverse work and his originality which has brought a new fresh lease of life to the scene.
Last years winner 02 completely exits the rankings due to that no work has been made available last year despite his work on the remix64 vol 2 CD and the joint collaboration with marcel donne on the sidologie CD.
it's no suprise that Glyn wins best remix, but again it was very narrow with mahoney's Armageddon man coming a very close second.
Markus Schneider easily wins the best newcomer and also comes in a respectable joint 5th in the remixer of the year.
Suprisingly for me Remix64 CD finished top of the charts for the best CD, five points clear of instant remedy and 11 points clear of Back In Time 3.
Now the closest result came for best website. Last year Remix64 won significantly over RKO, but this year the websites are near equal with remix64 just getting it's nose ahead by one point.
Rob Hubbard wins the best musician with no real suprise and martin galway finishing 2nd, also to no real suprise.
The Following people win copies of Immortal 2:
Mahoney (winner of remixer of the year)

And someone with the nick: GASTEL.
If both winners could contact me at: tas"remix64.com sending me their postal address then the CD's will be sent shortly.
---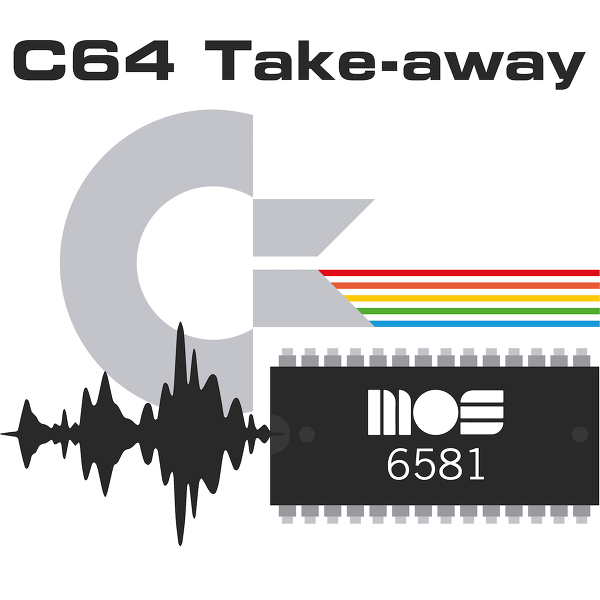 15/05/2018
It turns out that being patient for 4 years, 5 months and 3 days pays off in the end. The new episode of the C64 Take-away podcast was released yesterday. Jan is back with 65 minutes of remixes, chiptunes and news from the world of C64-related music.
Due to some technical circumstances, you are urged to delete the old feedburner.com feed from your podcast clients/RSS readers and sign up for the new feed to keep yourself updated of future episodes.

Submitted by kwed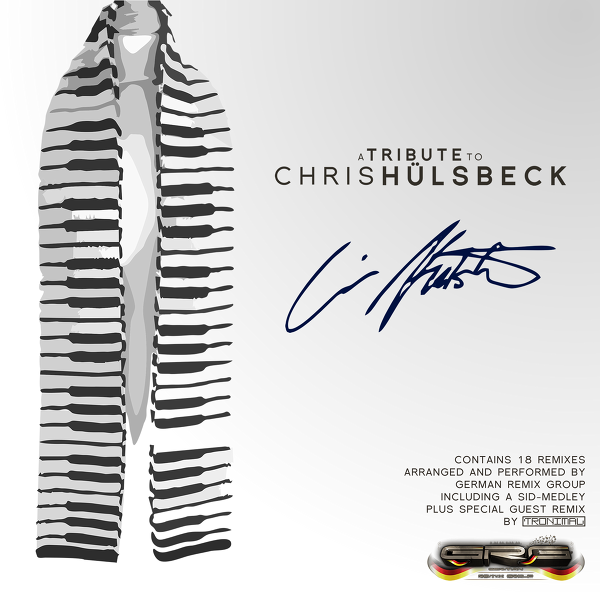 02/03/2018
Today the German Remix Group (GRG) released its fourth tribute-album. The new album is dedicated to the sounds of Chris Hülsbeck, and consequently the album is called A Tribute to Chris Hülsbeck. It contains 19 tracks from CZ-Tunes, Dr.Future, Mitch van Hayden, SigmaZeven, Snake-TMF, SunSpire and Tronimal (guest remixer). It features many different styles, from 80s pop and dance up to orchestral sounds. This huge album, spanning over 90 minutes of play time, is not only their longest album (so far), it's also their first release of a double CD which can be downloaded digitally for free or listened dirctly to via the GRG website.
 
Submitted by Mitch van Hayden
21/02/2018
Check out the results, click the link below!

Remixer of the Year 2017 Results
Check this out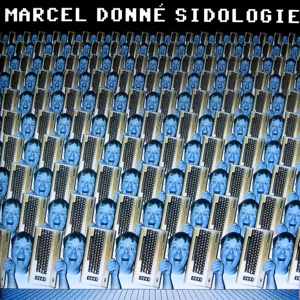 Sidologie
by Marcel Donne
If Jarre and Vangelis had done C64 music: they would have sounded like this. Highlights include a stunning cover of Rob Hubbard's Knucklebusters, a full length Miami Vice which fills the soul with Martin Galway's rhythmic and arpeggionic genius, and a cheeky "Band in the Rain" tribute with the Wizball High Score Theme. From Jarre to Vangelis, to a sound that reminds you of both but remains unique to Marcel, this album goes way beyond tribute into "soul satisfying". C64 Music has never sounded so evocative.
Listening Recommendation


International Karate (Simple Mix)
Arranged by Gemini 64
Very atmospheric synthey remix, yet retaining the original oriental feeling. Very nice work! This is my kind of remix, not anything too flashy and "original" just the real thing with great sounding samples and effects.

Review by xgener8or
Random review


Last Ninja (Dschungelkämpfer jungle mix)
Arranged by Timokl
The first minute or so is utter crap and has very little to do with The Last Ninja. Then it becomes just a bit better in the middle when that famous Last Ninja riff is floated on top of the jungle rhythms, but I still feel like I wasted my time listening to this remix...

Review by LaLa
Latest Review


Panther
Arranged by Boz
It's a song of power. Get out of my way until we get shot down. Everyone will die, lose everything, but until then we sing.
Review by firefly c64