Remixer Of The Year 2003 Results
| | |
| --- | --- |
| Okay, here they are. Congratulations to the winners! And don't forget, on the following list, there are no losers. Thanks to everyone who voted! 😊 Now for the charts: | |
---
| | | |
| --- | --- | --- |
| Rank | Remixer of the Year 2003 | Score |
| 1. | Markus Schneider | 16 |
| 2. | Trauma | 14 |
| 3. | Larsec | 13 |
| 4. | Sonic Wanderer | 10 |
| 5. | Marcel Donné | 9 |
| 6. | o2 | 8 |
| 7. | ifadeo | 7 |
| 8. | Lagerfeldt | 6 |
| | Mahoney | 6 |
| | Thomas Detert | 6 |
| 9. | Juha Kaunisto | 4 |
| 10. | DHS | 3 |
| | dor-x | 3 |
| 11. | Maindrian | 2 |
| | Press Play on Tape | 2 |
| | Puffy64 | 2 |
| 12. | Jason and Emma Page | 1 |
| | Markus Holler | 1 |
| | Stuck In D Eighties | 1 |
| | | |
| --- | --- | --- |
| Rank | Remix of the Year 2003 | Score |
| 1. | Cauldron II (I am a Pumpkin Man) - Trauma | 20 |
| 2. | Supernova - Thomas Detert | 12 |
| 3. | Arabian Zoids - Larsec | 10 |
| 4. | Dutch Breeze/Robocop 3 - Lagerfeldt | 9 |
| 5. | Martin Galways Symphony - Markus Schneider | 8 |
| 6. | Flip the Flop - Lagerfeldt | 6 |
| | Knucklebusters - Marcel Donné | 6 |
| 7. | Supremacy and Myth of Poseidon - Markus Schneider | 4 |
| 8. | Bionic Commando - PPOT | 3 |
| | Last Ninja Wilderness - Sonic Wanderer | 3 |
| | Phantoms Of The Asteroid - Marcel Donne | 3 |
| | Zoids - Juha Kaunisto | 3 |
| 9. | Breakdance (Wild Coiffeur Remix) - DHS | 2 |
| | Comic Bakery - PPOT | 2 |
| | Fist 2 - Sapa | 2 |
| | LastV8 - No Other Medicine | 2 |
| | Storm - ifadeo | 2 |
| 10. | Flight Path 737 - Tim Forsyth | 1 |
| | Magic Disk Issue 09/90 - Lagerfeldt | 1 |
| | Moon Patrol - dor x | 1 |
| | Red Max - Fabian Del Priore | 1 |
| | Sigh of the Eye - ifadeo | 1 |
| | Thundercats - Njoy | 1 |
| | Times of Lore - Maindrian | 1 |
| | | |
| --- | --- | --- |
| Rank | Best Newcomer 2003 | Score |
| 1. | Lagerfeldt | 18 |
| 2. | Ifadeo | 14 |
| 3. | Juha Kaunisto | 12 |
| 4. | Larsec | 11 |
| 5. | Maindrian | 6 |
| 6. | Infamous | 4 |
| 7. | plasm303 | 3 |
| | Sensible Sound | 3 |
| | Skitz | 3 |
| | X-formZ | 3 |
| | Yoshi | 3 |
| 8. | J Lof | 2 |
| | Razmo | 2 |
| | Sonic Wanderer | 2 |
| | Stuck In D Eighties | 2 |
| 9. | Gecko Yamori | 1 |
| | Jan Morgenstern | 1 |
| | | |
| --- | --- | --- |
| Rank | Best CD 2003 | Score |
| 1. | Sidologie - Marcel Donne | 26 |
| 2. | Remix64 V2 - Into Eternity | 23 |
| 3. | Project: Galway | 8 |
| 4. | Crystal Dreamscapes | 4 |
| | Run/Stop Restore - PPOT | 4 |
| 5. | Instant Remedy | 3 |
| | Loading Ready Run - PPOT | 3 |
| 6. | Galway Remixed - Reyn Ouwehand | 2 |
| | Remix64 V1 - 80s | 2 |
| 7. | 8-Bit Stylez | 1 |
| | Back in Time III | 1 |
| | | |
| --- | --- | --- |
| Rank | Most Innovative Mix 2003 | Score |
| 1. | Cauldron II - Trauma | 30 |
| 2. | Arabian Zoids - Larsec | 6 |
| | Flip the Flop - Lagerfeldt | 6 |
| 3. | Breakdance - DHS | 4 |
| | Zoids - Juha Kaunisto | 4 |
| 4. | Armageddon Man - Mahoney feat. K. Öjehagen | 3 |
| | Dutch Breeze/Robocop 3 - Lagerfeldt | 3 |
| | Miss ParkPatrol... - Mahoney feat. E. Persson | 3 |
| 5. | 720 Degrees - Juha Kaunisto | 2 |
| | Bubble Bobble - Thomas Hillebrandt | 2 |
| | Delta Spanish Guitar - Noviello Pippo | 2 |
| | Flight Path 737 - Tim Forsyth | 2 |
| | Great Giana Sisters - OJ Oscillation | 2 |
| | Sigh of the Eye - ifadeo | 2 |
| | Times of Lore - Chak | 2 |
| | Zoids - plasm | 2 |
| 6. | Anything (on Crystal Dreamscapes) | 1 |
| | Athena - Jazzoid | 1 |
| | Biggles - Rauli & Mahoney | 1 |
| | Buck Rogers - dor-x | 1 |
| | Comic Bakery - PPOT | 1 |
| | Martin Galways Symphony - Markus Schneider | 1 |
| | Outrun - dor-x | 1 |
| | Poseidon: Planet Eleven - Amp | 1 |
| | Supernova - Thomas Detert | 1 |
| | | |
| --- | --- | --- |
| Rank | Best Scene Website 2003 | Score |
| 1. | remix64.com | 47 |
| 2. | remix.kwed.org | 24 |
| 3. | c64audio.com | 5 |
| 4. | hvsc.c64.org | 4 |
| | www.c64.sk | 4 |
| 5. | radio.c64.org | 3 |
| | www.c64hq.com | 3 |
| | www.lemon64.com | 3 |
| 6. | www.robhubbard.co.uk | 2 |
| 7. | c64.org | 1 |
| | www.c64.com | 1 |
| | www.c64files.com | 1 |
| | www.forum-64.de | 1 |
| | | |
| --- | --- | --- |
| Rank | Favourite Composer 2003 | Score |
| 1. | Martin Galway | 28 |
| 2. | Rob Hubbard | 27 |
| 3. | Ben Daglish | 7 |
| 4. | David Whittaker | 6 |
| | Jeroen Tel | 6 |
| 5. | Chris Huelsbeck | 3 |
| | Dane Stellan Andersson | 3 |
| | Maduplec | 3 |
| | Tim Follin | 3 |
| 6. | Fred Gray | 2 |
| | Jeff | 2 |
| | Matt Gray | 2 |
| | Steve Rowlands | 2 |
| 7. | Mathew Cannon | 1 |
| | Mermaid | 1 |
---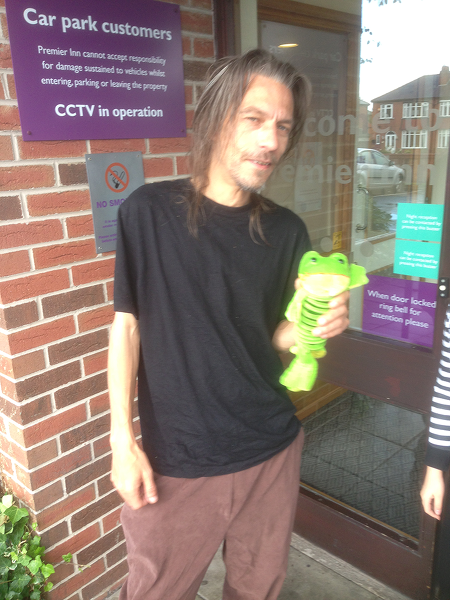 05/10/2018
A legend checks out way too early...
You've probably heard by now about the passing of Ben Daglish on 1st October. Having beaten cancer once, many of us were lulled into a false sense of security by the stability of his condition. However, following a short hospitalisation, he died of complications on Monday morning.

This is Remix64 so I don't need to list all the tunes he did: you have HVSC for that. But we'll all miss him terribly: he was the beating heart of the scene: not just a figure from history, but a living breathing legend who many of us had the privilege to meet, befriend, and even perform and compose with. We all have our own memories, and people all over the Internet are sharing theirs: he touched so many lives it's incredible.

Rock on, Ben. Give Richard our love. ❤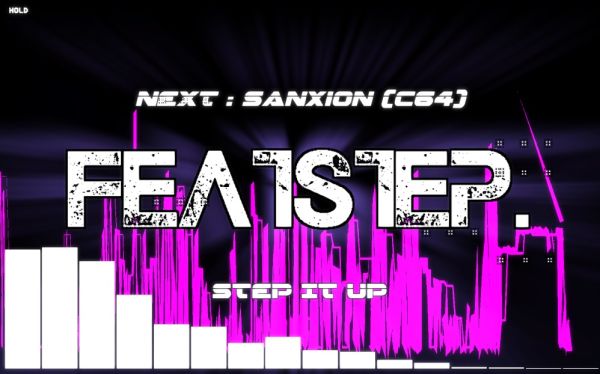 Free Promo
FEATSTEP Remix 2! (Android) will remix .mp3 Audio / .mp4 Video to play as close to the 'tune' of your .SIDs as possible! Performance is better on newer devices; it sometimes runs with occational & inermittant pauses on my 4 year old tablet. The following demonstartion video was recorded with the software running on a PC for this reason.

While availible on Googe Play! for $2.99 (..in Canada only)..
I am sharing the current version with the worldly C64 .SID scene for FREE via this download link :
http://www.featstep.ca/featstepromo.apk
(This is the same file as the $2.99 Google Play release.)

FEATSTEP REMIX! (1 and 2) has been in constant development for about 3 years.

Developing this software I thought I could support myself with sales, though I have never actually successfully sold 1 copy to-date.
Any promotion you can do will be greatly appreciated, whether users download it for FREE from the promo link, or choose to pay $2.99 on Google Play. (Please concider paying as a Donation, I am now near bankrupt and homeless from working on it 24/7 and not selling any copies).

Also, If you enjoy FEATSTEP Remix 2! please share it with your friends 😊 (Either for FREE or at $2.99) ;)
 
Submitted by -FEATSTEP-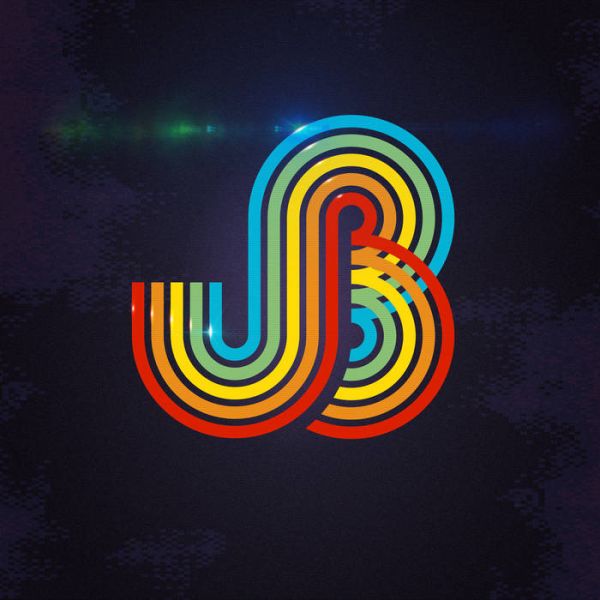 27/08/2018
Our beloved C64 musician, Johannes Bjerregaard has been recently diagnosed with cancer and needs our help. A remix album honoring his C64 tunes has just been published with all proceeds from the sale of the album benefiting Johannes Bjerregaard directly.

Among several classic Bjerregaard remixes there are also two new remixes available on this album: a re-interpretation of Rockbuster by Wobbler, and NecroPolo's Zoom. Enhanced versions of a few other remixes are also appearing on this album for the first time. Please, consider supporting the Bjerregaard family by purchasing the album on Bandcamp here.
Check this out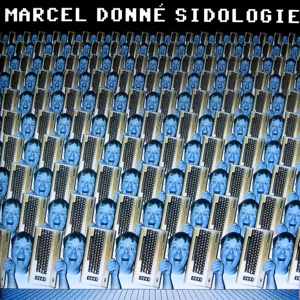 Sidologie
by Marcel Donne
If Jarre and Vangelis had done C64 music: they would have sounded like this. Highlights include a stunning cover of Rob Hubbard's Knucklebusters, a full length Miami Vice which fills the soul with Martin Galway's rhythmic and arpeggionic genius, and a cheeky "Band in the Rain" tribute with the Wizball High Score Theme. From Jarre to Vangelis, to a sound that reminds you of both but remains unique to Marcel, this album goes way beyond tribute into "soul satisfying". C64 Music has never sounded so evocative.
Listening Recommendation


Beyond the Tears of my Heart
Arranged by Dafunk
Listening to this gives me goosebumps, the arrangement is simply brilliant, mellow and relaxing but too short, any chance of an extended version? Its straight on my ipod, and definetely one of my favourites from dafunk

Review by Subzero
Random review


Trojan Warrior
Arranged by Dr Future
The sid was possibly the perfect track to remix with duelling guitars, and Dr. Future does a great job early on. However, it could be preference or execution, but I dont really dig the synth noises and the drums. They seem out of place at points. Also, I dont know if its just my hearing, but the timing appears to be off in some places. It all seems slightly... Robotic?

Bad points aside, I'm a fan. Even though they dont fit together well, the synth and the guitar effects are well done, and Steve Barretts wonderfully floaty melody is an absolute knockout. Its great, not spectacular, just great. Meaning it wont waste your time. Get it in!

Review by maindrian
Latest Review


Last Ninja Wilderness loader
Arranged by SHEN LON
Having listened to Last Ninja and played the game hundreds of times, this loader for me was a nice surprise. you should be commended for such a fabulous remix!
Review by Kikstart