Remixer Of The Year 2003 Results
| | |
| --- | --- |
| Okay, here they are. Congratulations to the winners! And don't forget, on the following list, there are no losers. Thanks to everyone who voted! 😊 Now for the charts: | |
---
| | | |
| --- | --- | --- |
| Rank | Remixer of the Year 2003 | Score |
| 1. | Markus Schneider | 16 |
| 2. | Trauma | 14 |
| 3. | Larsec | 13 |
| 4. | Sonic Wanderer | 10 |
| 5. | Marcel Donné | 9 |
| 6. | o2 | 8 |
| 7. | ifadeo | 7 |
| 8. | Lagerfeldt | 6 |
| | Mahoney | 6 |
| | Thomas Detert | 6 |
| 9. | Juha Kaunisto | 4 |
| 10. | DHS | 3 |
| | dor-x | 3 |
| 11. | Maindrian | 2 |
| | Press Play on Tape | 2 |
| | Puffy64 | 2 |
| 12. | Jason and Emma Page | 1 |
| | Markus Holler | 1 |
| | Stuck In D Eighties | 1 |
| | | |
| --- | --- | --- |
| Rank | Remix of the Year 2003 | Score |
| 1. | Cauldron II (I am a Pumpkin Man) - Trauma | 20 |
| 2. | Supernova - Thomas Detert | 12 |
| 3. | Arabian Zoids - Larsec | 10 |
| 4. | Dutch Breeze/Robocop 3 - Lagerfeldt | 9 |
| 5. | Martin Galways Symphony - Markus Schneider | 8 |
| 6. | Flip the Flop - Lagerfeldt | 6 |
| | Knucklebusters - Marcel Donné | 6 |
| 7. | Supremacy and Myth of Poseidon - Markus Schneider | 4 |
| 8. | Bionic Commando - PPOT | 3 |
| | Last Ninja Wilderness - Sonic Wanderer | 3 |
| | Phantoms Of The Asteroid - Marcel Donne | 3 |
| | Zoids - Juha Kaunisto | 3 |
| 9. | Breakdance (Wild Coiffeur Remix) - DHS | 2 |
| | Comic Bakery - PPOT | 2 |
| | Fist 2 - Sapa | 2 |
| | LastV8 - No Other Medicine | 2 |
| | Storm - ifadeo | 2 |
| 10. | Flight Path 737 - Tim Forsyth | 1 |
| | Magic Disk Issue 09/90 - Lagerfeldt | 1 |
| | Moon Patrol - dor x | 1 |
| | Red Max - Fabian Del Priore | 1 |
| | Sigh of the Eye - ifadeo | 1 |
| | Thundercats - Njoy | 1 |
| | Times of Lore - Maindrian | 1 |
| | | |
| --- | --- | --- |
| Rank | Best Newcomer 2003 | Score |
| 1. | Lagerfeldt | 18 |
| 2. | Ifadeo | 14 |
| 3. | Juha Kaunisto | 12 |
| 4. | Larsec | 11 |
| 5. | Maindrian | 6 |
| 6. | Infamous | 4 |
| 7. | plasm303 | 3 |
| | Sensible Sound | 3 |
| | Skitz | 3 |
| | X-formZ | 3 |
| | Yoshi | 3 |
| 8. | J Lof | 2 |
| | Razmo | 2 |
| | Sonic Wanderer | 2 |
| | Stuck In D Eighties | 2 |
| 9. | Gecko Yamori | 1 |
| | Jan Morgenstern | 1 |
| | | |
| --- | --- | --- |
| Rank | Best CD 2003 | Score |
| 1. | Sidologie - Marcel Donne | 26 |
| 2. | Remix64 V2 - Into Eternity | 23 |
| 3. | Project: Galway | 8 |
| 4. | Crystal Dreamscapes | 4 |
| | Run/Stop Restore - PPOT | 4 |
| 5. | Instant Remedy | 3 |
| | Loading Ready Run - PPOT | 3 |
| 6. | Galway Remixed - Reyn Ouwehand | 2 |
| | Remix64 V1 - 80s | 2 |
| 7. | 8-Bit Stylez | 1 |
| | Back in Time III | 1 |
| | | |
| --- | --- | --- |
| Rank | Most Innovative Mix 2003 | Score |
| 1. | Cauldron II - Trauma | 30 |
| 2. | Arabian Zoids - Larsec | 6 |
| | Flip the Flop - Lagerfeldt | 6 |
| 3. | Breakdance - DHS | 4 |
| | Zoids - Juha Kaunisto | 4 |
| 4. | Armageddon Man - Mahoney feat. K. Öjehagen | 3 |
| | Dutch Breeze/Robocop 3 - Lagerfeldt | 3 |
| | Miss ParkPatrol... - Mahoney feat. E. Persson | 3 |
| 5. | 720 Degrees - Juha Kaunisto | 2 |
| | Bubble Bobble - Thomas Hillebrandt | 2 |
| | Delta Spanish Guitar - Noviello Pippo | 2 |
| | Flight Path 737 - Tim Forsyth | 2 |
| | Great Giana Sisters - OJ Oscillation | 2 |
| | Sigh of the Eye - ifadeo | 2 |
| | Times of Lore - Chak | 2 |
| | Zoids - plasm | 2 |
| 6. | Anything (on Crystal Dreamscapes) | 1 |
| | Athena - Jazzoid | 1 |
| | Biggles - Rauli & Mahoney | 1 |
| | Buck Rogers - dor-x | 1 |
| | Comic Bakery - PPOT | 1 |
| | Martin Galways Symphony - Markus Schneider | 1 |
| | Outrun - dor-x | 1 |
| | Poseidon: Planet Eleven - Amp | 1 |
| | Supernova - Thomas Detert | 1 |
| | | |
| --- | --- | --- |
| Rank | Best Scene Website 2003 | Score |
| 1. | remix64.com | 47 |
| 2. | remix.kwed.org | 24 |
| 3. | c64audio.com | 5 |
| 4. | hvsc.c64.org | 4 |
| | www.c64.sk | 4 |
| 5. | radio.c64.org | 3 |
| | www.c64hq.com | 3 |
| | www.lemon64.com | 3 |
| 6. | www.robhubbard.co.uk | 2 |
| 7. | c64.org | 1 |
| | www.c64.com | 1 |
| | www.c64files.com | 1 |
| | www.forum-64.de | 1 |
| | | |
| --- | --- | --- |
| Rank | Favourite Composer 2003 | Score |
| 1. | Martin Galway | 28 |
| 2. | Rob Hubbard | 27 |
| 3. | Ben Daglish | 7 |
| 4. | David Whittaker | 6 |
| | Jeroen Tel | 6 |
| 5. | Chris Huelsbeck | 3 |
| | Dane Stellan Andersson | 3 |
| | Maduplec | 3 |
| | Tim Follin | 3 |
| 6. | Fred Gray | 2 |
| | Jeff | 2 |
| | Matt Gray | 2 |
| | Steve Rowlands | 2 |
| 7. | Mathew Cannon | 1 |
| | Mermaid | 1 |
---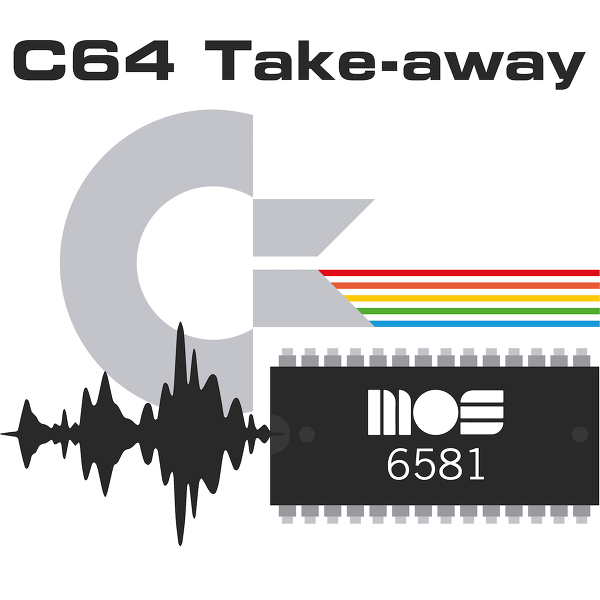 15/05/2018
It turns out that being patient for 4 years, 5 months and 3 days pays off in the end. The new episode of the C64 Take-away podcast was released yesterday. Jan is back with 65 minutes of remixes, chiptunes and news from the world of C64-related music.
Due to some technical circumstances, you are urged to delete the old feedburner.com feed from your podcast clients/RSS readers and sign up for the new feed to keep yourself updated of future episodes.

Submitted by kwed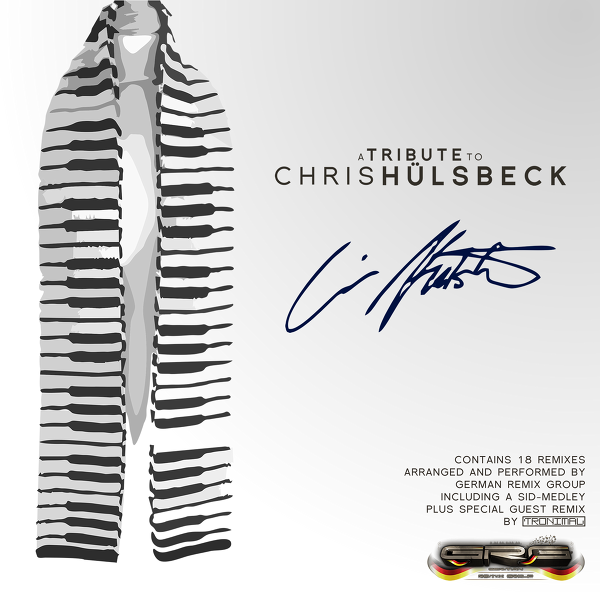 02/03/2018
Today the German Remix Group (GRG) released its fourth tribute-album. The new album is dedicated to the sounds of Chris Hülsbeck, and consequently the album is called A Tribute to Chris Hülsbeck. It contains 19 tracks from CZ-Tunes, Dr.Future, Mitch van Hayden, SigmaZeven, Snake-TMF, SunSpire and Tronimal (guest remixer). It features many different styles, from 80s pop and dance up to orchestral sounds. This huge album, spanning over 90 minutes of play time, is not only their longest album (so far), it's also their first release of a double CD which can be downloaded digitally for free or listened dirctly to via the GRG website.
 
Submitted by Mitch van Hayden
21/02/2018
Check out the results, click the link below!

Remixer of the Year 2017 Results
Check this out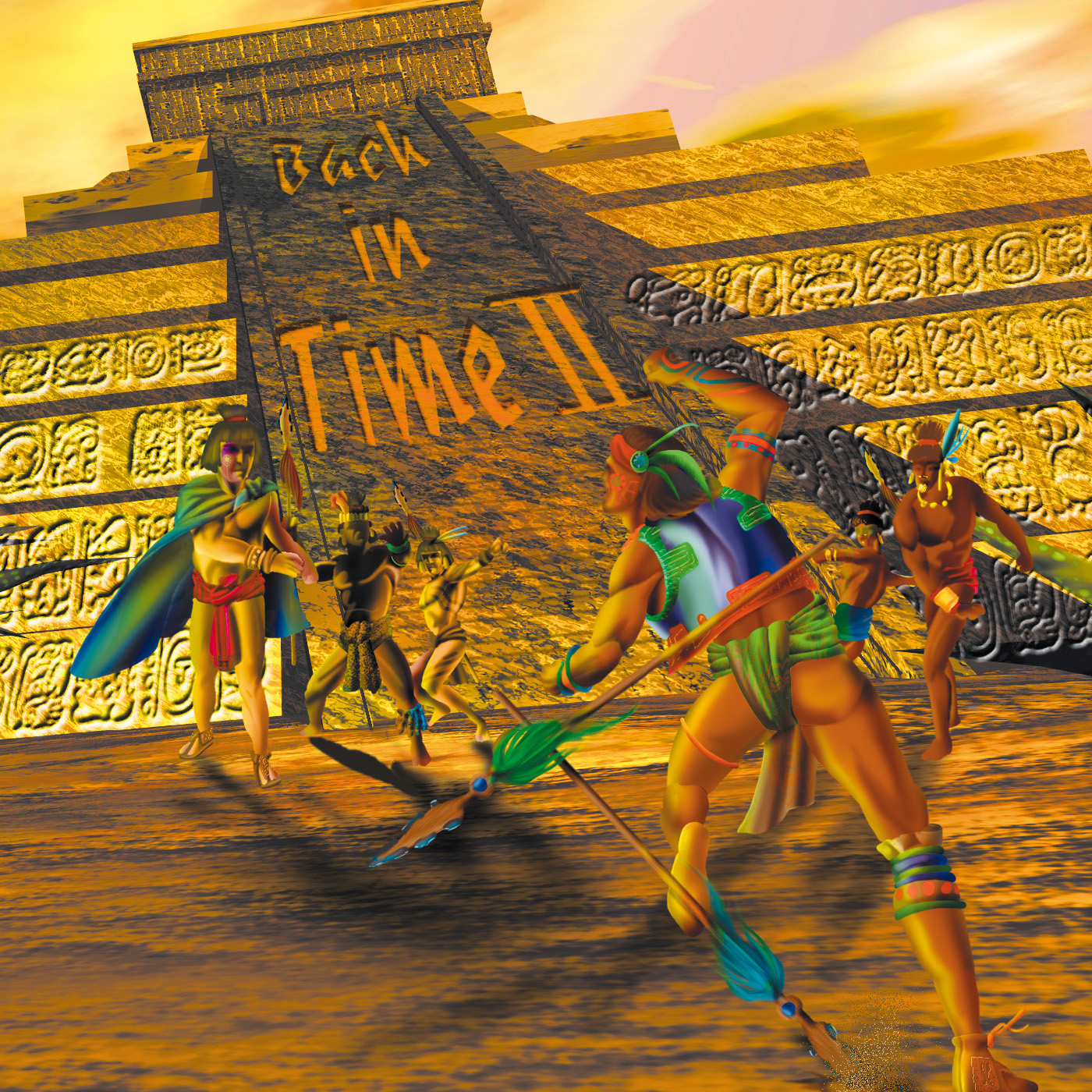 Back in Time 2
by Various Artists
Back in Time 1 broke a lot of ground, so the sequel aimed to raise the bar. The second album used some extraordinary talent such as Peter Connelly, Jogeir Liljedahl, Tonka and Danko to provide a much more varied soundscape than the first. Highlights include the beautiful orchestral version of "Forbidden Forest", the ultimate feel-good remix "Wizball 2000" and the spine-tingling "Galway is God" Rambo/Green Beret medley, as well as featuring a remastering of the first ever C64 Remix: Rob Hubbard's own "Thalamusik" from Zzap!64 issue 26. Round that off with an extended club mix of Comic Bakery and Fred Gray's own funky interpretation of his own Batman theme, and you've got a CD which still stands the test of time today.
Listening Recommendation


Super Cars 2
Arranged by teippi
Wow, what can I say, this is how it sounded in my head when I wrote the original.. Awesome job.. Only thing that coulda made it better was to do the tempo increase at the end and give the chorus up one last time as a finale.. Wait till you hear my remix on immortal 3 .. Barry
Review by jackal
Random review


International Karate
Arranged by Rune-Bertil's
Well, first of all, I really admire that you've tackled the entire IK tune, not just a part of it. I also really admire the unbelievable effort that must've been put into this remix, it's obviously a work of love, a work of art. It's a great production with lots of wonderful details.
Having said that, like others, I also think this is not a perfect marriage of source material and style. Maybe it's my existing knowledge about prior IK remixes that gets in the way here, maybe it's the perceived awkwardness of the way the melody is fit onto a swing beat - dunno, but somehow it just doesn't gel together in my brain.
Does it make my legs move? Yes. Does it bring a smile on my face? Yes. Maybe I should just be content with that.
Review by LaLa
Latest Review


Panther
Arranged by Boz
It's a song of power. Get out of my way until we get shot down. Everyone will die, lose everything, but until then we sing.
Review by firefly c64