Robocop Title
| | |
| --- | --- |
| | |

I'm always interested in adding a guitar sound to tunes. I think c64 SID musicians are very creative and talented with their music, so I wanted to try and remix a SID that I could work with. I think this Robocop title SID conveys something emotional, something which i thought would be cool to express on a guitar.

The quality of my synth sequencing however is pretty bad . LMan liked the tune though and asked if he could re-do the sequencing himself, so I took all my guitar parts from the tune and sent them to him to work with. He then worked his magic... and this is the result. Hope you like it!

-Andy


When I heard the first version of this, the emotional guitar play just blew me away - it sounded so 80s! So I was happy when Andy agreed to let me work on a second version. Our goal was to create a faithful and epic cover of Jonathan Dunn's Robocop Title Theme. Since Andy already had recorded the guitar sections, all I had to do was building the arrangement around it.

Anyway this is what we came up with (even if it took a while... again)! We hope you'll enjoy listening to it, while we take you on a musical trip back into the 1980s.

- LMan
Tab for Robocop Title Theme

Here is the tab for my Robocop guitar parts... hope you enjoy!

-Andy

1st Riff (played x4)

E-------------------------------------------------------
B---10--10--10----10----10--12----12----12--10----10----
G---9---9---9-----9-----9---9-----9-----9---9-----9-----
D-------------------------------------------------------
A-------------------------------------------------------
E-------------------------------------------------------

E-------------------------------------------------------
B---9---9---9-----9-----9---9-----9-----9---9-----9-----
G---9---9---9-----9-----9---9-----9-----9---9-----9-----
D-------------------------------------------------------
A-------------------------------------------------------
E-------------------------------------------------------


2nd Riff (played x4)

This riff is played after playing the above one 4 times.
It sounds nearly identical to the one on the recording
but this is how its actually played! (it adds a little
extra dimension to the riff). You can just play the same
riff as above for this part too though and it will still
sound alright.

E---9---9---9-----9-----9---9-----9-----9---9-----9-----
B---10--10--10----10----10--12----12----12--10----10----
G---9---9---9-----9-----9---9-----9-----9---9-----9-----
D-------------------------------------------------------
A-------------------------------------------------------
E-------------------------------------------------------

E---9---9---9-----9-----9---12----12----12--9-----9-----
B---9---9---9-----9-----9---9-----9-----9---9-----9-----
G---9---9---9-----9-----9---9-----9-----9---9-----9-----
D-------------------------------------------------------
A-------------------------------------------------------
E-------------------------------------------------------

Solo! ( / = slide into the note, ~ = vibrato)
      ( ^ = bend up to, or down to the next note)
      ( .. = hold the current note in the bend)
      ( ( ) = this means continue holding this note)
      ( X = palm muted note)

E------------------------------------------------------------------
B------------------------10----10/12-10-12-12^14---12^(slowly)14~~~
G---------9----9-11-9-11----11-------------------------------------
D---/9-11---11-----------------------------------------------------
A------------------------------------------------------------------
E------------------------------------------------------------------

E-------------------------------------------------------------
B---12^(slowly)14~~~------9^10...9----------------------------
G-----------------------------------9~~~~~~-------------------
D-------------------------------------------------------------
A-------------------------------------------------------------
E-------------------------------------------------------------

E-------------------------------------------------------------
B------------------------10----10/12-10-12-12^14---12^14~~~...
G---------9----9-11-9-11----11--------------------------------
D---/9-11---11------------------------------------------------
A-------------------------------------------------------------
E-------------------------------------------------------------

E------12----------------------------12--------------------------------
B(14)......14^12--10~~~---12^(slowly)14---------9^10..^9^10^9^10^9-----
G------------------------------------------------------------------9~~~
D----------------------------------------------------------------------
A----------------------------------------------------------------------
E----------------------------------------------------------------------

E---9-12-9----------------------9-12-9-12^(slowly)14....(14)^12-9------
B----------12-12^14~~~~~--10-12-----------------------------------12-10
G----------------------------------------------------------------------
D----------------------------------------------------------------------
A----------------------------------------------------------------------
E----------------------------------------------------------------------

E--------9~~~~~---12~~~~/(slide off)-----------------9-12-9-------------
B--10-12----------------------------------------------------12-12^14~~~~
G-----------------------------------------------------------------------
D-----------------------------------------------------------------------
A-----------------------------------------------------------------------
E-----------------------------------------------------------------------

E--------9-12-9-12^14--14----17^19..-17--16^17~~~~-16-14-12~~~~~~-------
B--10-12------------------14--------------------------------------------
G-----------------------------------------------------------------------
D----------------------^(for the two 14's above, barre both down at once
A----------------------- with index finger)-----------------------------
E-----------------------------------------------------------------------


Interval riff (this was recorded with 2 overlapped guitars, I don't
               remember how I played it exactly so I've made this
               version for one single guitar):

(x2)
E-------------------------------------------------------
B---10--10--10----10----10--10----10----10--10----10----
G---9---9---9-----9-----9---9-----9-----9---9-----9-----
D-------------------------------------------------------
A-------------------------------------------------------
E-------------------------------------------------------

(x2)
E-------------------------------------------------------
B---7---7---7-----7-----7---7-----7-----7---7-----7-----
G---6---6---6-----6-----6---6-----6-----6---6-----6-----
D-------------------------------------------------------
A-------------------------------------------------------
E-------------------------------------------------------

(x2)
E-------------------------------------------------------
B-------------------------------------------------------
G---6---6---6-----6-----6---6-----6-----6---6-----6-----
D---7---7---7-----7-----7---7-----7-----7---7-----7-----
A-------------------------------------------------------
E-------------------------------------------------------


(x2)
E-------------------------------------------------------
B-------------------------------------------------------
G---9---9---9-----9-----9---9-----9-----9---9-----9-----
D---9---9---9-----9-----9---9-----9-----9---9-----9-----
A-------------------------------------------------------
E-------------------------------------------------------

Lead riff before LMan's strings come in:

(X2)
E----------------------------------------------------------------
B--10~-10~-10~-10-12~-12~-12-10~-10~-9~-9~-9~9-9..^10- ---9-10-9-
G-----------------------------------------------------9~---------
D----------------------------------------------------------------
A----------------------------------------------------------------
E----------------------------------------------------------------

E-------------------------------------------------------12---------
B--10~-10~-10~-10-12~-12~-12-10~-10~-9~-9~-9~10-9~-10-------10-9-10
G------------------------------------------------------------------
D------------------------------------------------------------------
A------------------------------------------------------------------
E------------------------------------------------------------------

E----------------------------------------------------------------
B--10~-10~-10~-10-12~-12~-12-10~-10~-9~-9~-9~9-9..^10- ---9-10-9-
G-----------------------------------------------------9~---------
D----------------------------------------------------------------
A----------------------------------------------------------------
E----------------------------------------------------------------

E------------------------------------------------------------------
B--10~-10~-10~-10-12~-12~-12-10~-10~-9~-10-9~-10~-9~-10~-10~-9-10-9
G------------------------------------------------------------------
D------------------------------------------------------------------
A------------------------------------------------------------------
E------------------------------------------------------------------

When strings begin, play this riff (x is palm muted note):

(x2)
E------------------------------------------------------------------------
B--10--10--10--10-12--12--12-10--10---9--9--9-10----9--10---------9-10-9-
G----x9--x9--x9-----x9--x9-----x9--x9--x9-x9-----x9--x9--x9-----x9-------
D-----------------------------------------------------------x11----------
A------------------------------------------------------------------------
E------------------------------------------------------------------------

E-----------------------------------------------------------9------------
B--10--10--10--10-12--12--12-10--10---9--9--9-10----9--10---------10-9-10
G----x9--x9--x9-----x9--x9-----x9--x9--x9-x9-----x9--x9--x9-----x9-------
D------------------------------------------------------------------------
A------------------------------------------------------------------------
E------------------------------------------------------------------------

E------------------------------------------------------------------------
B--10--10--10--10-12--12--12-10--10---9--9--9-10----9--10---------9-10-9-
G----x9--x9--x9-----x9--x9-----x9--x9--x9-x9-----x9--x9--x9-----x9-------
D-----------------------------------------------------------x11----------
A------------------------------------------------------------------------
E------------------------------------------------------------------------

E-----------------------------------------------------------12-----------
B--10--10--10--10-12--12--12-10--10---9--9--9-10----9--10---------10-9-10
G----x9--x9--x9-----x9--x9-----x9--x9--x9-x9-----x9--x9--x9-----x9-------
D------------------------------------------------------------------------
A------------------------------------------------------------------------
E------------------------------------------------------------------------

Final lick:

E--12-9----------
B-------12^14----
G----------------
D----------------
A----------------
E----------------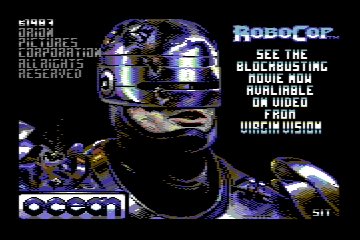 Hits - 11905 overall, 4 today
---
Reviews
REVIEW BY Elements of univers (12/07/2015)

perfect genius awesome fantastic gorgeous BEAU MAGNIFIQUE ENVOUTANT MERVEILLEUX AUDACIEUX Love love love Electric Dream. Thank you guys.

| | |
| --- | --- |
| Technical Impression: | |
| Artistic Impression: | |
| Nostalgic Impression: | |
| Overall: | |
---

Chris Abbott shouts:
The axeman is BACK!

Dan shouts:
Oh man, that just gives me the shudder on me udders, cracking mix and damn the guitaring is SO fine!

Skitz shouts:
Thankyou Thankyou - this tune always made me think of the old Ariston advert in the UK - but now it reminds me of this! GREAT GREAT GREAT!

Waz shouts:
Wow, this is a considerable improvement on the first attempt. Some rocking guitars and some excellent arrangements make this an absolute must listen.

DHS shouts:
I have no words to describe this. Just listen to it.

lagerfeldt shouts:
Take My Breath Away

devilhood shouts:
Absolutely fantastic, been waiting a while for something like this! Just wished the guitar playing was a little more spot on with the bends. Great emotion and arrangement, especially the string build up at the end.

ifadeo shouts:
OUTSTANDING!!! No need for more words....

prowler shouts:
Perfect arrengement! The guitar is totally awesome! LMans style works wonderful, much like his Hard'n'Heavy family remix.

romeo_knight shouts:
What a Schnulze! Ah, LMan listened to "Take my breath away" by Berlin before mixing this ;-). Unfortunately the guitar sounds kinda cheap, a little at least.

moog shouts:
Great great!! Top (GUN) Stuff

buzzard shouts:
Although a little sedate for my taste, technically awesome, would love to see something more upbeat. Don't ever stop remixing!

Zieman shouts:
An instant favourite!

xgener8or shouts:
AWESOME!!! I've been waiting for a decent remix of this title, and this is absolutely gorgeous.

eliot shouts:
There is little to complain, but less then the red one would be unfair...

joel_sim shouts:
Outstandin? I dont think so...

Danceaway shouts:
Very nice remix and perfect for a Sunday afternoon!!!!

tball shouts:
Very cheesy 90s fusion, but very well made cheesy 90s fusion!

stigmata shouts:
If just all SID's could be remixed like this one. Thanks!

plastikbag shouts:
The ending left me wanting more, but overall, this was outstanding.

gator shouts:
Can we have a funky remix of the level 1 music from Robocop from someone please?

gibs shouts:
Yeah that piece rock, and has a very very very good sound... Very good production with good arrangements... Very proffessional

itekei shouts:
Amazing SID, amazing remake. Thanks, guys!

weasel shouts:
Wow!! What a remix we've got here!! Comes really great in all efforts! Intro is very cool and it doesn't lose anything after that but even goes one step ahead in the further mixing! Cool, cool, cool man!! :-D

Quarex shouts:
This is a particularly good (very good, evidently) example of how to do a true 80s-style rock remix of a song. The mixing actually seems a bit off, just based on how overwhelming the guitar is, but that may well be the point. Great job.

andy_mitchelluk shouts:
Brilliant. Takes me back to the old days again! A*****

infamous shouts:
Bloody brilliant... Nuff said

Mayhem shouts:
The original SID was special. This is even more so.

binster shouts:
Grin-inducingly uplifting - top dollar!

hillsman shouts:
The original was one of the best.... So emotional and ahead of its time. This builds upon that superbly!

the_jinx shouts:
One of the best remixes ever.. I have a lot of late 80's early 90's feelings pop up evrytime I play it..

anaconda shouts:
So 80's that it would have surely been on the charts back in '85!

Ph0B1uS shouts:
A really good remix. I LOVE the guitar in this one, a defininite faviourite

speedy shouts:
Nice.

humorguy shouts:
I am from London, UK. Was lucky to be 2 years in NY in the 80's this is what you could have heard on the radio, driving up the coast to Marblehead. Brilliant.

Nada shouts:
Oh yeah, that's nice. Some good guitar work in there. A bit too "middle-class" for me.

streki shouts:
Nice and best!,)

duke shouts:
Great!:)

chabee shouts:
Good work! Well done!

chilli_uk shouts:
Probably one of the best 80's versions of a remix - LMAN stunning backing to the Gilmore lead - amazing.!!!!!

c64glen shouts:
Awesome, great version of a favourite SID. Omoroca is still a cock

omoroca shouts:
Overrated, but not bad.

smirre shouts:
Good remix, there were some small parts that I would have liked to be different, but overall it is enjoyable. Good job.

mfe shouts:
Except for one cheesy niggle with this piece that makes me cringe, the rest is about as good as it gets!

sebuko shouts:
Very good!!!

condor shouts:
Very nice remix

psybass shouts:
<3

XxDUSTYxX shouts:
This one is brilliant! The guitar-sound, the ambience and the mixing is just perfect! Thumbs up!

rjbarlow shouts:
Nice song, but it don't give to me a great sensation altogether.

plokolp shouts:
Great use of vibrato. This tune builds and builds and then delivers. I'm sure I've heard this guitar tone and style on a "how to plays blues guitar" CD / video I bought once....

Big Dawg shouts:
Cor blimey!!! This track goes from superb to incredible. The strings at the end just knock me down with a feather.

maverickbna shouts:
Excellent remix! A trip back in time... (pun intended)

MORBID shouts:
Very good remix! Well done, guys!

Reyn shouts:
Very nicely excecuted! I do know why LMan wants his Remix64 CD's in '80-ish style now though. He's breathing it!!

Amok shouts:
Awesome co-production... Just a perfect piece of music...

Mordi shouts:
I had to listen to it a few times to grasp its outstandingness. =P

Cubud shouts:
A very nice remix of a tune I really like. I used to love listening to this on the Ariston (and on, and on and on and on) advert on UK TV :-)

Nebdar shouts:
Yeah it was an great ide to add an guitar.....

NecroPolo shouts:
Time travel :)

Chainsaw shouts:
Robooooooo!!!!

M.A.F shouts:
OMG. This is SO terrible! It reminds me of "Take my breath away" by Berlin from the Tom Cruise movie Top Gun! I hated that song and the bass on this just reminds of that, the bass is so gut churningly smooth and warm and seedy. I CRINGE!

Engineroom shouts:
Epic. Just epic.

zajos shouts:
I've never heard a remix in this "80's style". Excellent! It's a missing puzzle piece.

stoo shouts:
When I heard the sweeping synths at the start I nearly cried. An 80s epic; this is the sound of my childhood. Someone should knight these guys.

Jim Power shouts:
What else could I say... Brilliant track!

inqisit0r shouts:
Very nice, although from 00:58 on, the lovely mello synth continued...... Into a love song. Should have reved up from there on, only a touch though.

Fdi shouts:
Just excellent! I listen it again and again! GREAT!!!

pie vs pie shouts:
Truly outstanding

TNT shouts:
I like the combination of the synths and the guitar and I love 80s style. Simply stunning!

Caboose shouts:
Amazing! I just signed in to vote on this incredible track!

Elements of univers shouts:
Its a masterpiece

Kate Eternal shouts:
Very nice 80s-style tune!!! Extra red one for the tabs!:)

Xplorer shouts:
Perfect
---
Current Rating
95% (139 votes)


Distribution:

90

33

9

5

2