Another World - CZ Remix
Arranged by:
CZ Tunes (act)

Veteran

Member:
cz_tunes (member)
Original composer:
Jean-Francois Freitas
Release date:
13/09/2007
All-Time rank:
676.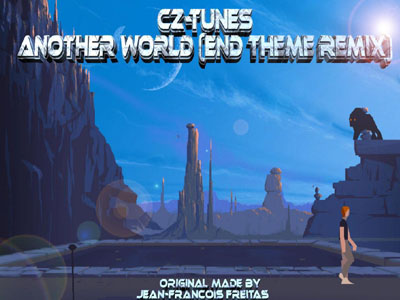 Hi!
This is my new remix from another world.
I hope someone likes it. ;)
Nice greets
CZ-Tunes
Hits - 3119 overall, 1 today
---
Reviews
No reviews available. Make your vote and be the first to submit a review!

---

Boz shouts:
Not bad at all. A little forulaic and the lead is a little "out of focus", could have been more defined. Pretty good nonetheless and some very nice backing chords.

Makke shouts:
I wasn't too impressed by the beginning, but once it kicks-in it works pretty well.

Ziphoid shouts:
I got a bit worried in the beginning since it started at very low volume and quality, but of course it improved when the actual remix started.

XxDUSTYxX shouts:
Sounds good, but you used tons of reverb.

knotti shouts:
I love this Track

Dr Future shouts:
Nice track, CZ. Really a little too much reverb there. Reminds me on Limahl's "Neverending story" in parts ;-)

prowler shouts:
I never seem to get tired of this tune! Good remix, but I agree about the reverb.

ikonsgr shouts:
I'm in love with this tune! Great remix!

estysoft shouts:
Its bit off but fine for me

SarahKreuz shouts:
It`s okay. Should`ve been more orchestral IMO

Duncan Demerodt shouts:
Very nice idea. Well done.:-)
---
Current Rating
71% (26 votes)


Distribution:

5

5

9

7