Legend Of Faerghail (Title Remix)
Arranged by:
CZ Tunes (act)

Veteran

Member:
cz_tunes (member)
Original composer:
Andreas Starr
Release date:
07/03/2009
All-Time rank:
261.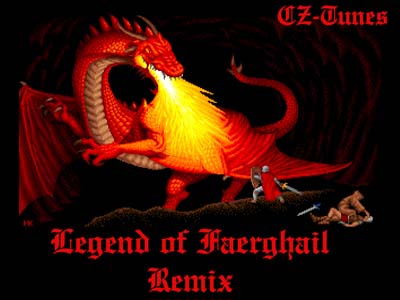 This is my newest remix from the role-playing game LEGEND OF FAERGHAIL.
Original made by Andreas Starr (Amiga Version)
I hope you like it.
And a BIG THANK YOU for your vote !
nice greets
CZ-Tunes
Hits - 2263 overall
---
Reviews
No reviews available. Make your vote and be the first to submit a review!

---

Dr Future shouts:
Sisters Of Mercy anyone? I want more, CZ!:-)

Amok shouts:
Very good work, my friend :)

RemixFan shouts:
Nice Work.

prowler shouts:
Very nice, mellow and atmospheric sound!

Star shouts:
Demonstrative Remix Very Good

Chainsaw shouts:
Great work. Very good song!

Hamlet shouts:
Too much repetition.

knotti shouts:
Nice Track

karl_xii shouts:
At last someone to do a remix of the fabolous game Legend of Faerghail. One of the best RPGs ever produced. Sigh! Those where the times.

JustPhreak shouts:
Very good track, CZ!

Nebdar shouts:
Good piece but yes to repetetive so it becomes boring very quick

SarahKreuz shouts:
I want a slower Version too XD

Duncan Demerodt shouts:
Wow. Well done. Thx very much!:-)
---
Current Rating
82% (25 votes)


Distribution:

5

13

4

3