Silent Service II Title Remix
Arranged by:
CZ Tunes (act)

Veteran

Member:
cz_tunes (member)
Original composer:
Ten Pin Alley
Release date:
07/02/2008
All-Time rank:
448.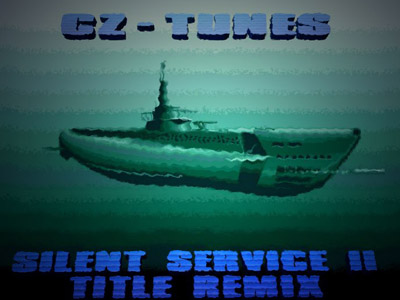 Hi!
Here is another Amiga Remix.
Silent Service II. Great game. ;)
Nice greets
CZ-Tunes
Hits - 2602 overall
---
Reviews
No reviews available. Make your vote and be the first to submit a review!

---

Makke shouts:
Nice one!

floaf shouts:
It's ok. Not so much variation unfortunately.

Ziphoid shouts:
It goes on a bit uneventful, but it's nicely performed anyhoo. The vocal samples adds to the mood of the track...

AmiStyler79 shouts:
Sounds good, but more variation would be nice.

knotti shouts:
Nice technic

chilli_uk shouts:
Very mod based which adds to the realism and its great with the samples

prowler shouts:
Nice work, but not really my kind of stuff...

neglesaks shouts:
One of the best remixes in a long time, froma game I was too young to understand when I first tried it...:]

Duncan Demerodt shouts:
Man, man, man, You are the master of "Ship" Mixes. Great like your USS JOHN YOUNG Mix. Well done!:-)
---
Current Rating
77% (18 votes)


Distribution:

1

8

9