Chronos (ZX) - Title - A Tapestry of Time
Arranged by:
Darkman007 (act)

Veteran

Member:
Darkman007 (member)
Original composer:
Njål Pettersen (MovieMovies1)
Tune length:

4:49

Release date:
18/09/2017
All-Time rank:
248.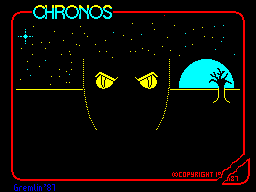 This cover is one of the tracks of my last album with covers on themes from console games that you can listen to here - https://www.youtube.com/watch?v=og3ZTAd7GsU
I really wanted to show my work here, for users of this resource. But unfortunately I knew that this track Tim Follin wrote for the game on the ZX Spectrum. But to my surprise I found this track in SID from a man named Njål Petersen, who typed it 😊 so I'm not breaking the rules and conditions of this resource I can share this track with you! This is one of my favorite games on the ZX Spectrum, and I can say that I most wanted to play this theme. And I did it.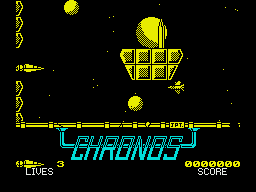 Hits - 338 overall, 2 today
---
Reviews
No reviews available. Make your vote and be the first to submit a review!

---

Chris Abbott shouts:
The face is smiley, but I'm crying that this might have to be ditched because it isn't a SID. It's great!

LMan shouts:
Yeah!! Excellent remix of Tim Follin's masterpiece. I guess the SID version validates the remix.

Mordi shouts:
Well done!

ryrynz shouts:
Oh shhhhhiiii... Orange! :O was not expecting that last bit.. Oh... Damn.. Take the red.

luegisdorf shouts:
Fresh!
---
Current Rating
90% (20 votes)


Distribution:

7

10

3