Cebit ´90 Demo - Cream of the Earth
Arranged by:
daXX (act)

Veteran

Member:
daXX (member)
Original composer:
Romeo Knight
Release date:
27/02/2006
All-Time rank:
470.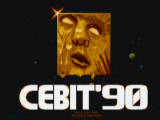 Who doesn't know it. Romeo Knights Cream of the earth.
Hope you enjoy this remix
------------------
Check out and like my Facebook:
https://www.facebook.com/TheRavebusters
For the newest tunes and remixes check my soundcloud:
https://soundcloud.com/daxxtrbs
Hits - 615 overall
---
Reviews
REVIEW BY d.a.wilson (28/02/2006)

This mix starts off superbly - really nice choice and balance of sounds with authentic gating effects - it brought a real grin to my face as I waited for the infamous lead guitar BUT so very sadly (in my opinion) it all fell apart from that point onwards.

In my opinion the lead synth needs to be much bigger and more prominent in the mix with all the pitch bend and accents that the original had - afterall that, and the chopped up buffalo stance based loop, made the mod what it was.

I have to admit it will always be difficult to top what has to be the most famous and most loved tracker tunes of all by the most famous Amiga demo group of all time. There is a lot to live up to here.

Close but no cigar..............

| | |
| --- | --- |
| Technical Impression: | |
| Artistic Impression: | |
| Nostalgic Impression: | |
| Overall: | |
REVIEW BY neglesaks (17/01/2017)

Starts great as with its original, transitions to a nice rounded beat but then drifts off to chiptune-style warbling which sadly seems out of place with the opener; the remainder being a bland affair.

| | |
| --- | --- |
| Technical Impression: | |
| Artistic Impression: | |
| Nostalgic Impression: | |
| Overall: | |
---

prowler shouts:
Cool stuff! I really like the electro/chip-sound which suits this tune perfect.

ifadeo shouts:
The funky feeling of the orginal was lost....

core shouts:
WoW, nice track. Good quality

deadly_cookie shouts:
Very good stuff :)

gamleerik shouts:
I've been waiting for a remix of this. Thank you. I liked the overall feel of the tune, but I wish you would have used something a bit more similar to the lead guitar, what you used instea is maybe a bit too loud. But it is indeed a good remix.:)

wavedancer shouts:
The technic sounds good.

zeb shouts:
Love the mix of chip & modern - outstanding

MORBID shouts:
WOW! Can't stop listening to this one! Very good!

romeo_knight shouts:
Thank you Daxx, this is not perfect IMO but very well done.

Melaure shouts:
I'm a lot nostalgic of this wonderfull demo. Great Remix!

Larswad shouts:
Really cool remixed. Waited so long for a remix of this one.

gibs shouts:
Groovy, but the long awaited lead guitar melody is missed.... No feeling on it and bad choice for the sound.

Duncan Demerodt shouts:
You did it again! Another earworm! Very well done!

neglesaks shouts:
Fair, but nothing new

B3L4 shouts:
Good starts, but lead synth weak, takes the performance from 5 start to 3... Base+drum ok, rest not so
---
Current Rating
77% (28 votes)


Distribution:

8

9

4

6

1