D-Mob - HooYeah - daXX Remix
Track info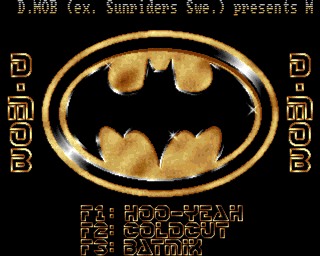 Arranged by:
Member:
Composed by:
Turbobrain of D-MOB
Released:
27/06/2008
All-Time charts position:
116
Story
I've replay and rebuild all Sounds with VSTi Synths
Hope you enjoy this remix
------------------
Check out and like my Facebook:
https://www.facebook.com/TheRavebusters
For the newest tunes and remixes check my soundcloud:
https://soundcloud.com/daxxtrbs
Shouts
I'm pretty sure the original was only sampled, so this rebuild version is kinda cool. The overall sound is just *phat*, love it!
Hoo! Yeah! Hoo! Yeah! Phat and 90's as it should be! Nicely done!
<--- out of superlatives...;)
Another great one! Who had expected something other?
Great! I'm looking forward to D-mob music disc 3!
Fat sound, nice remix!
Love that 90s sound. Great mix!
Downloaded this and the trumpet melodie got stuck in my head, Stomping tune :D
PWL eat your heart out :) - Superbly tight and punchy early 90's style production - great fun!
Good qualitz track,
Rrrrrrrr what a rhytm. Again awesome!!! Thx daxx!!!:-)
Great! Fresh brasses and oldschool beat, me likes!:)
I love this remix! Great job!!!!
Reviews
No reviews available.
Make your vote and be the first to submit a review!