Buzzer (Push Me to the Max)
Track info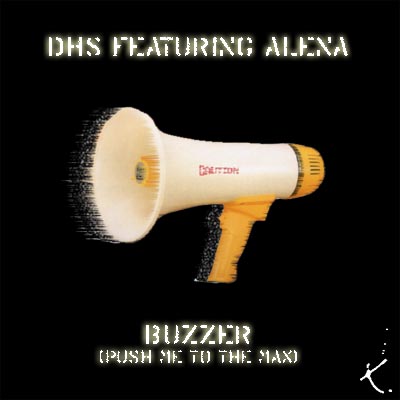 Arranged by:
Members:
Composed by:
Juha-Matti Hilpinen (AMJ)
Duration:
4:24
Released:
24/09/2005
All-Time charts position:
583
Story
The remix is a "remix" in the strict meaning of the word: this means i selected the parts of the sid i thought were more "fitting" and left out the less interesting ones. I even added a bit of melody to the original, wich was too "early '90s" techno sounding. So, if you're looking for a "cover", let this little puppy alone.

Beside all that, the track is pretty routine work.
Shouts
Unzy!:-)
Niceee!!! Just right for my next box-class ;)
A perfect sid for DHS and a perfect mix, the lyrics really help what could have been a standard unz tune and turn it into a stomping one, kudos DHS
Not very nostalgic but a good tune.
As usual pro work from a pro remixer!
Enjoyable mix
Nice work
The vocals are a bit too much in the background... And a bit boring for me... DHS has shown he can do better :-)
Awesome!!!
I like it! Sounds like DHS as always
Great stuff here. Great idea, executed very well. Reminds me of early 90s Jock Jam tunes. Loving the vocals.
Dhs: Sorry, but I think you could do better.
Great dance tune! Great dance vocals! Great production!
This is one of my favorite up-tempo remixes ever; while I suppose a "very good" rating is a positive thing, I think if anything deserves "excellent" it is this. The vocals fit perfectly, and the energy never lets up.
Although I personally don't like this style, I have to admit that this one has quality. Top dance track!
Reviews
No reviews available.
Make your vote and be the first to submit a review!