IK+ (Chemical Stadium Remix)
Arranged by:
DHS

Veteran

Members:
DHS, Dr.Fikalover
Original composer:
Rob Hubbard
Tune length:

7:48

Release date:
17/12/2001
All-Time rank:
1090.
This song was supposed to be included in the Rob Hubbard tribute CD. But, since I really don't have any time by now to dedicate to this project, I decided to release this tune before it get too old 😊
now, it's 1.5 years old
. Used a different approach this time... just ear it.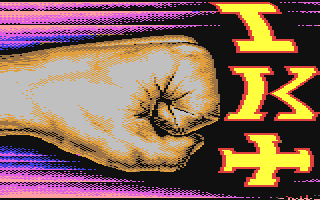 Hits - 3727 overall
---
Reviews
REVIEW BY puppet_xeno (06/04/2005)

The screaming audience samples make this mix sound so over-the-top it almost becomes ridiculous. But it's a very original approach and it did give me goosebumps at some points, and that's mainly positive. It sounds very lively and because of this it is easily overlooked that the rest of the production isn't VERY innovative and would get a bit boring as it's just a lot of repeating patterns - nevertheless I can really enjoy listening to it. Brings back memories and places them in a different light.

| | |
| --- | --- |
| Technical Impression: | |
| Artistic Impression: | |
| Nostalgic Impression: | |
| Overall: | |
---

Gothmog shouts:
It just ROCKS!

NecroPolo shouts:
Stadium sounds suck and the outro is very not on the level of the original composition but this Hubbard tune is soooo awesome that you can't really really go wrong with remixing that :)
---
Current Rating
80% (59 votes)


Distribution:

17

16

18

7

1