Bad Girls Need Love Too (Burning Chrome - The End)
Arranged by:
Dr.Fikalover

Veteran

Members:
DHS, Dr.Fikalover
Original composer:
Péter Varga (Griff)
Tune length:

4:56

Release date:
18/02/2008
All-Time rank:
2111.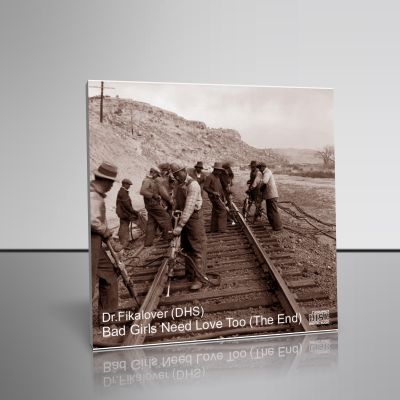 ---
Reviews
No reviews available. Make your vote and be the first to submit a review!

---

eliot shouts:
Technically good, I'm not a fan of such songs.

arbory shouts:
Thats unique, well done.... With a nice yummy story....

Amok shouts:
The vox are a bit too loud, imo...

RichieTheRich shouts:
This is very funny!

suso shouts:
Paralax: So you'd get 2 times bigger without a woman?

Caboose shouts:
Try the porn industry. I assume that's where you got the vocals from :]

dafunk shouts:
Excellent hauz piece featuring some nice fika vox, thank you!

jaytee shouts:
Very good! Very funny! And 2 times bigger ;)

sereal shouts:
Pretty unique in the way it is.. :D

XxDUSTYxX shouts:
WTF? Porn-bitch vs. "Unz-unz-unz"-drums?:))

omoroca shouts:
NSFW! Where did you get those voice samples? Recorded them yourself in your bedroom?;-)

symbols shouts:
The fika tune, only better with the samples... Lol :P

aero shouts:
Nicely arranged and funny :)

prowler shouts:
Oaahh yeah baby, give it to me!!! (btw, nice use of SID in the mid-section)

datucker shouts:
Nice!

Waz shouts:
Pointless. And dull. Sorry, but I'm bored of this now.

chilli_uk shouts:
I like it - sounds so sidish - but its love or hate and I love it

condor shouts:
Could have been good... But fake orgasm sounds ruins it.

Peet-64 shouts:
Szerintem nagyon ott van ez a muzsika, Gratulálok! ..... This music is there very much according to me, Congratulations.

MORBID shouts:
I agree with condor.

Ic3m4n shouts:
I think the voice-samples make that remix so addictive :p

Andersson shouts:
Very different oppinions on this song it seems... But I think it's very good :)

strider shouts:
Funny and entertaining one

Nebdar shouts:
Technicaly good, and perfect choice of vocal but it isn't my type of remix

slaygon shouts:
Ouch! You got it in my eye! Or ear! Catchy!

NecroPolo shouts:
Fake orgasm, fake porn chick? Cheepo...

zera shouts:
Very funny. Nice SID-groovin.

Satanarchist shouts:
The kind of tune a 13 year old virgin schoolboy would do

Prometheus shouts:
As I heard it, searched > downloaded > play! Very like!

el sid shouts:
It really stays true with the title. Fun in a way. I agree with dafunk.
---
Current Rating
70% (57 votes)


Distribution:

11

16

11

5

9

5