Scroll Machine (5th Dream About Happiness)
Arranged by:
LMan (act)

Veteran

Member:
Markus Klein (LMan) (member)
Original composer:
Yip
Tune length:

4:09

Release date:
02/01/2002
All-Time rank:
374.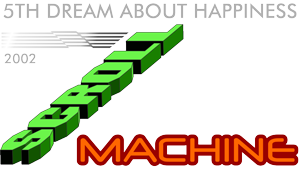 This one covers the
Scroll Machine
demo version of YIP's
5th Dream About Happiness.
An altered version was also used as Highscore music for
BMX Kidz
(as covered before by THC Flatline)
The Remix is all chemical stylee



The subtle inclusion of the wah-guitar was inspired by DHS' IK+ Chemical Stadion Mix



Big Hug & Kiss goes out to my Sunflower!
Cheers to everyone who supports the remix community!
- LMan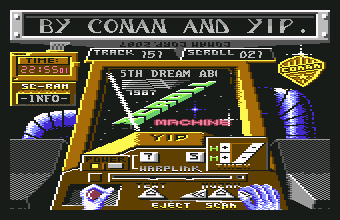 Hits - 6895 overall
---
Reviews
---

ifadeo shouts:
Still one of my favorite c64 remixes....

guru512 shouts:
Loved that crazy sid madness of this track. It's so awesome weird sound!

prosonix shouts:
Almost forgot about this one... This SID was magnificent, and the remix captures it's essence. SID solo sounds are even tighter though... Still, sounds awesome!

mfe shouts:
It's original, no doubt!

brix shouts:
The orginal SID was one of a kind, and the remix is just like that.

slaygon shouts:
Don't know how many years I've had this as my ring signal now, but it's many! Just love this piece to bits! (teehee, see what I did there?)

bitmage shouts:
Marvelous remake... Absolute original.

omoroca shouts:
The lead is a pain in the backside, but the overall effort is Ok.

LaLa shouts:
It's 2017 and to me this remix is still the ultimate Scroll Machine cover. Just superb!
---
Current Rating
88% (65 votes)


Distribution:

30

17

12

6