Spy vs Spy (Compact Trance Mix)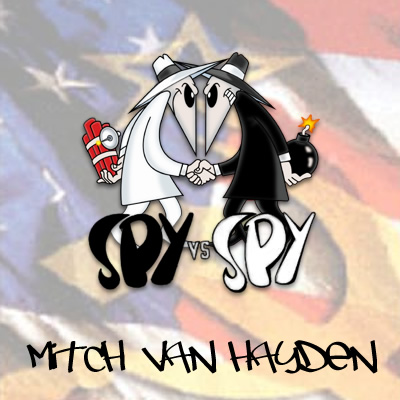 Hits - 1962 overall
---
Reviews
No reviews available. Make your vote and be the first to submit a review!

---

Dr Future shouts:
Trancey, as its supposed to be.

fromwithin shouts:
Nicely done.

LaLa shouts:
Solid trance.

SarahKreuz shouts:
Woah, its been quite a while since I listened to this one @ Radio Para... Ehh, another place. :) I prefer the epic-mega-long version.

SoundHelix shouts:
Good work, I like it a lot!

NecroPolo shouts:
Nice work! I must admit that I prefer Peter W's version slightly better. Anyway, I would not hesitate to throw this remix on a 8-bit dancefloor. It has a huge clubbing heart.

infamous shouts:
Very well done, definitely my favourite spy vs spy remix so far.

beldin shouts:
The Spy vs Spy theme could be more prominent!

omoroca shouts:
Nice!

Chainsaw shouts:
Wow finally a great Spy vs Spy remix (or one that I like). Great work. PS: LOL Sarah :D

RayF shouts:
Another late comment: Awesome! That´s perfect "zum Austicken"

Mordi shouts:
Very nice mix/master, but I'm not a fan of a lot of the instruments used. I guess there's something I'm missing.

Melaure shouts:
Good trance

L0rd3vyL shouts:
Awesome. Next to LukHash this is my favorite remix of Spr vs Spy
---
Current Rating
88% (33 votes)


Distribution:

12

17

4