Red-Golden-Green Beret
Arranged by:
Monty (act)

Veteran

Member:
monty (member)
Original composer:
Martin Galway
Tune length:

2:18

Release date:
07/04/2014
All-Time rank:
1185.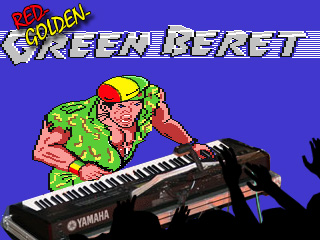 Hits - 1354 overall
---
Reviews
No reviews available. Make your vote and be the first to submit a review!

---

c64glen shouts:
Delightfully different.

mfe shouts:
Cute.

Jojje70 shouts:
Good concept but a little empty in places and I miss some of the original melody line. Nice idea otherwise.

LaLa shouts:
Nice Jamaican flair to the remix, but I don't think it goes far enough with that theme. The instrumentation sounds a little weak, too.

C64ever shouts:
Nice little tune this, grows on you after a few listens.

dragonkiss shouts:
Nice twist, if it gets deeper in the red, gold and green mood its an nice template for other sid's

Naphta shouts:
Great dynamics!

Scyphe shouts:
Me like it mon. Get mi sum rum pon di teable.

Pixs shouts:
High quality samples and high dynamic in this tune! (no excessive loudness)
---
Current Rating
79% (24 votes)


Distribution:

1

15

5

3