Plastic Pop (I Miss You mix)
Track info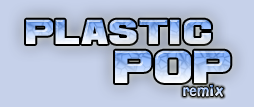 Arranged by:
Member:
Composed by:
Tomas Danko
Duration:
5:29
Released:
18/11/2008
All-Time charts position:
49
Story
Holy crap, I can't believe you like it so much!  Thanks for the rating, guys.

The vocalist is Kate Lesing (you may have heard her in trance song Beat is Coming).

About the auto-tuner effect: It is actually unavoidable, because in the original voice recording, Kate is actually singing a completely different melody. I just tune the notes to fit with this melody! So It's virtually impossible to get a perfectly natural voice this way.

Lyrics here:  http://www.remix64.com/board/viewtopic.php?f=33&t=5973
Vote distribution






Shouts
Not at all my cup of tea, but it's a fresh take on Plastic Pop, and very professionally executed. I'd drop the autotuner, but hey, that's just me.
Very well done!
Quite frankly one of the remixes of 2008 imo. Utterly sublime production.
What can I say its Mordi time again :D Nice to see that you read the song in a several way as Anthonys The Past Remix.
Gosh. I can't do anything else but to chime in with the rest of the guys. Absolutely outstanding, ROTY-material for me. Stunningly clean production!
Another fantastic remix - where on earth do you get the time :-)
How the hell can you slow down a tune and actually come close to maxing it - Makke is correct the autotuner is a problem, but if I could mark it - it would be 99% - jesus its cool, crisp original, and in its entirity weird but fun - what a package
Very well done Mordi! *takes hat off* And here comes the red one from me... *click*
Mordis masterpiece. Awesome production. The vocals fit perfectly. Hats off, mate :)
Very enjoyable!
Definitely Mordi's best remix to date, one of those catchy tunes that you keep wanting to play again.
Really neatly done for sure! ... And dang, this dude is only 18... A new Dafunk in the making? I'll have to listen up to the rest of his tracks. Me likes!
You get a high grade for the production that is fantastic, but sorry to say: YAWN!!! You fall asleep listening. I prefer Anthony Norris' version, but you are a skilled arranger....
Plastic it is, a cheap original tune, so there's no blame on the remixer really.
LOVELY! :D jl74: You should vote on the remix, not on how god or bad the original itslef is...
Although well produced I can't stand this one. Sounds really corny. If it were on the radio I'd say "what's this shit? " and turn it over. I love some of your other tunes though, especially the less popular ones. I must just have crap taste or something
Wonderful!
Pure awsomnes. It is simple but very breath taking to, listen it...
Congratulation. Everything everybody said is true. In my opinion it could be a bit faster ;o)
You gotta like this kinda slow sweet beat type music to appreciate this remix.. Something more upbeat would have been cool. Production is top notch and that's why im giving it red.
Awesome and cute at the same time!
I find it somewhat disturbing that I like this song so much. The lyrics are so well done, and I normally *hate* lyrics!
It's got nice production but sounds like something Barbie Doll would do, way too soppy and the voice tuner takes it to triple cheesyburger level.
Very well done. If you check out the original composers site (http://www.danko.se/) you can find his own remade version under the playlist section.
True Jewel, love your pure perfect style in the mixes, more please!
WOW! A completely unexpected fresh new take on Danko's famous tune! I love the piano, great singing, but most importantly, very touching, full of emotions. Lovely!
The arpeggios in the background are nice touch.
This is a super production! Definitely not my genre, but I can recongnize a good work!:-)
Portal Voice Singing is a fad now.
Lovely! Good arrangement & everything, your best remix so far. My humble individual vote for this individual tune, not affected by anyone above (to make it clear). Balancing votes recognized, not fair. Kids...
Hell a good one! Something very different, well executed and the original melody is good to recognize.
Not my cup of tea. Plus for the effort.
I love this tune. Very good singer and lyrics.
Ahhh I love this tune, it makes me happy and thats all I want from music
Beautiful!!!!!!!!!!!
Very interesting take. Thanks!:)
Beautiful. Nuff said.
It works really, really well. The vocals work beautifully. I like it.
New interpretation of Plastic Pop gets a red smiley!:)
What can I say, a fantastic take on a great tune... I'd love to hear more Danko remixes like this one
Ums auf Deutsch zu sagen. EINFACH GEIL!! Sehr guter Track. Bitte mehr davon.
The really funny bit is that Danko once made a very popular eurorave track called "Starchild" which featured the exact same heliumized vocoded lead singer type.;)
Fantastic. I love it!
Just remove vocals and you have orange one.
Try to remove vocals and You have orange one ;), anyways I love this arrangement.
This song is fun and peppy. I love it.
"Remove vocals and you have orange one."... Which you get anyway. But if you need to know: right now it's an reddish orange, without vocals it'd be yellowish...
\O/ Awesome stuff!
Very not my cup of T, but this track has admirable mainstream capabilities.
Brilliant! One of my alltime favourites!!!!
Absolutely stunning. I must be weird coz I don't hate autotuner at all. The production is probably the best I've heard on RKO. I could listen to this all day, I don't care if it rots my teeth.
Love it!
Well, good job. But the energy of the original turned into some sad mellow girly song.
The first time I thought it was a silly little thing but I grew to love it and now think it's epic. Love the digital effects on the vocals.
Congratulations
Its very lovely, I like it very much!!! +++ Max points
It took me somewhere else for a while. That's about as awesome as it gets for me.
Sounds like Tatu! Very nice!
This is the best song on rainwave. Cc.
This is one of the best from you. Come back to 2012 with this style. Forget the fucking others, concetrate on your talent and make some good musics. This music makes me happy anytimes..
Great, I don't mind the auto tuner. It gives the voice a mysterious shape which fits perfectly into the tune.
Excellent!!!
If this anoying overused-melodyne-voice was not used and instead a good singer, it would have been better. Rest ist top. But its too barbie like in overall.
It has its flaws, but I like it anyway. Good stuff.
Simply outstanding
It doesn't capture me. Lacking of nostalgic power.
It's awesome! I'd have never understood she sang other song if you hadn't said it
Reviews
No reviews available.
Make your vote and be the first to submit a review!