Starforce Nova (DancemiX)
Arranged by:
MRT (act)

Veteran

Member:
Tomasz Inglot (mrt) (member)
Original composer:
Mark Cooksey
Tune length:

3:42

Release date:
27/04/2015
All-Time rank:
487.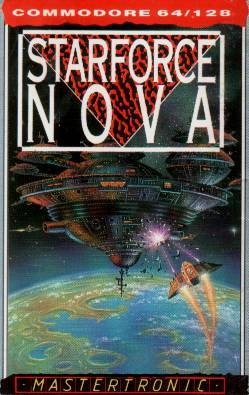 Decided to make Cooksey's Strarforce remix, hope you enjoy! Your opinions are very helpfull, gives me direction I'll go trying to do better tunes.
Greets, mrT.
Hits - 1006 overall
---
Reviews
No reviews available. Make your vote and be the first to submit a review!

---

mfe shouts:
I want to red-face it, but that annoying, too-loud, mistimed reversed snare/high-hat that runs throughout most of the song ruins it for me.

Drunken Fool shouts:
Sweet!

LaLa shouts:
Nice little Rob Dougan tribute in the intro. :) A pleasantly mixed piece with a good arrangement.

Dr.Piotr shouts:
Zajebiste dejavu

ChrisBond shouts:
Cool!
---
Current Rating
86% (19 votes)


Distribution:

5

11

3