Usagi (Flute Mix)
Arranged by:
omoroca (act)

Veteran

Member:
Kim Homann (omoroca) (member)
Original composer:
Neil Brennan
Tune length:

3:11

Release date:
03/12/2017
All-Time rank:
3469.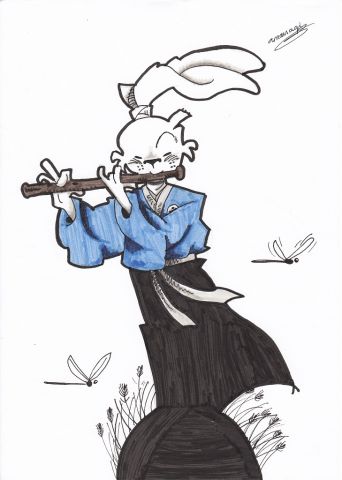 Re-recorded using my Yamaha SY77 and a real wooden flute. Ok, it's just a recorder! ;-) I cannot play any other flutes. Added some Adobe Audition 3.0 mixing and mastering, too. I hope I was able to eliminate the Amiga MOD'ishness!?
Hits - 74 overall
---
Reviews
No reviews available. Make your vote and be the first to submit a review!

---

MatrixRevolution shouts:
Mmmmmh... No!!

LaLa shouts:
I actually like the flute in this one, but the rest of it is thin and flat.

ryrynz shouts:
Cute.
---
Current Rating
54% (15 votes)


Distribution:

1

4

10