Cobra (skyline remix)
Arranged by:
Thomas Detert (act)

Remixer

Member:
Thomas Detert (tom) (member)
Original composer:
Sylvester Levay / Ben Daglish
Tune length:

4:32

Release date:
07/01/2002
All-Time rank:
67.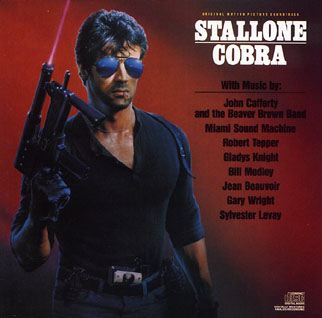 SKYLINE from the motion Soundtrack COBRA by Sylvester Levay
First I thought this is a Martin Galway - SID , then I was told
NO
it's a Ben Daglish - SID and guess what ? YEP,it is a Ben Daglish -SID conversion from a Sylvester Levay tune! Very well done by Ben Daglish 'cos the original tune is close to the SID conversion. My remix is more like:
from the VANGELIS soundtrack
Conquest of paradise (track 12)
It was a struggle to get the guitar notes at the end of the track, but it was fun doing the remix and I hope you all like it!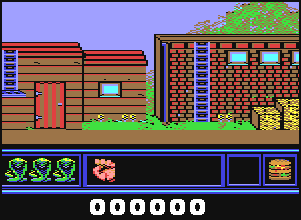 Hits - 9916 overall
---
Reviews
REVIEW BY mahoney (28/01/2003)

This could be the main selling song on any "Synthesizer greatest"-CD of early 90'ies. Jan Hammer, well, he's there somewhere, and boy have you done a great piece of art here, Thomas! Being one of my very favourite SIDs, I'm just drooling here, listening, dreaming and having a very good time! Some spots reveal that it's a sampled guitar, but turning off the nitpicker in me those few seconds, I really love this remix! The drums are calming, soothing, just wonderful!


| | |
| --- | --- |
| Technical Impression: | |
| Artistic Impression: | |
| Nostalgic Impression: | |
| Overall: | |
REVIEW BY LMan (02/02/2003)

Totally awesome! Thomas does Vangelis style again. This would fit seamlessly into the Blade Runner soundtrack. The instruments are replicated perfectly, you couldn't tell the tune from a real Vangelis track. The "Cobra" melody is incorporated properly to fit into that mood. I actually haven't heard Sylvester Levay's original, but there's no way it could be better than this!

Thus top smiley for all categories!


| | |
| --- | --- |
| Technical Impression: | |
| Artistic Impression: | |
| Nostalgic Impression: | |
| Overall: | |
---

felix. shouts:
Great Remix!!

westerling shouts:
Great, but after three minutes something happens with the lead and it sounds horrible.

ninjai shouts:
This is one of the best guitar remixes of any game I've heard..

lolicon shouts:
THIS IS AWESOME! Love it!

stallkerl shouts:
Very nice remix... Very vangelis-like, reminds me to some passages of the blade runner ost :)

humorguy shouts:
LMan. It is better than the original. Don't fret. Emanuelle anyone?!

omoroca shouts:
I like the cobra tune, but not this remix. Probably due the choir in the background. And the lead voice is not accurate towards the end. I prefer the Morricone version by Axel Melzener.

zine shouts:
Should be better with a bit originality, however good and evocative

Nebdar shouts:
Very awsome very climatic and melodic it has the magic and is very smooth and pleasant to listen

Dr-Duke shouts:
I still have that linen sheet from that picture today! Great one, Thomas!

NecroPolo shouts:
It is not some way that I could imagine Cobra tune before but it works perfectly.

Marcus shouts:
Thomas! Well DONE!

drm shouts:
Very nice... Until 3:18...
---
Current Rating
93% (132 votes)


Distribution:

75

37

11

4

4

1