Sigma Seven (Chariots of Fire)
Arranged by:
Thomas Detert (act)

Remixer

Member:
Thomas Detert (tom) (member)
Original composer:
Rob Hubbard
Tune length:

2:00

Release date:
30/12/2001
All-Time rank:
515.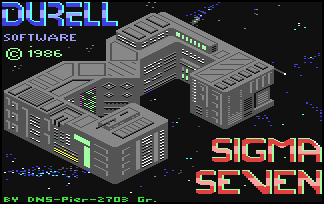 SIGMA SEVEN by Rob Hubbard
Uhh.. I loved the game so much !! The baseline and melody in the original SID ,has some kind of a
CHARIOTS OF FIRE
- Feeling , therefore I did this remix as close as possible to the Vangelis Movie-Score!
This remix is especially dedicated to Marcel Donné and the entire REMIX64 Team & Visitors...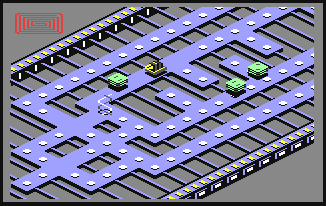 Hits - 7201 overall
---
Reviews
REVIEW BY LaLa (04/02/2003)

As a huge Vangelis fan, of course, I am very impressed by Thomas Detert`s "Sigma Seven (Chariots of Fire remix)", which cleverly fuses the now classic Vangelis theme with Julian Breeze`s composition. Like his Spellbound remix, I find this one very good, too, but also like his Spellbound remix I find it short, too.


| | |
| --- | --- |
| Technical Impression: | |
| Artistic Impression: | |
| Nostalgic Impression: | |
| Overall: | |
REVIEW BY LMan (27/01/2003)

Awesome! If you wouldn't know better, you'd say it is Vangelis. It sounds so much like Chariots Of Fire, and Sigma Seven fits perfectly into that mood. Very beautiful arrangement, and technically flawless, while the Vangleis-like sound does everything to spark nostalgia.


| | |
| --- | --- |
| Technical Impression: | |
| Artistic Impression: | |
| Nostalgic Impression: | |
| Overall: | |
---

omoroca shouts:
A little short! But it's indeed damn close to Vangelis. I like that. Added to my collection.

PICRARD shouts:
Yes right this is great!!! What a feeling when you have headphones on your head...

NecroPolo shouts:
Man, that ooozes quality! If a little short.
---
Current Rating
86% (29 votes)


Distribution:

10

13

4

1

1