Spellbound (reduced)
Arranged by:
Thomas Detert (act)

Remixer

Member:
Thomas Detert (tom) (member)
Original composer:
Rob Hubbard
Tune length:

1:35

Release date:
19/12/2001
All-Time rank:
483.

Reduced Introduction


Feedback about this little remix is very good and mostly people asked me how i did the monks/choir for this.The Choir-samples are from a Libary of my old MAC-Sampler / DIGIDESIGN's
Sample-Cell
!
It's a NUBUS Hardware Sample-Card which is also available as a PCI-Card but I am not quite sure if it's only available on MAC or on PC as well!
Spellbound-Cover taken from :

http://www.lemon64.com/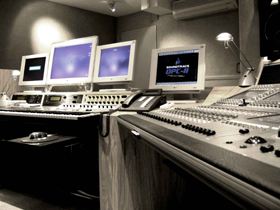 Hits - 5387 overall
---
Reviews
REVIEW BY LaLa (04/02/2003)

Ohmegod!!! This is bloody awesome! I want the rest of it, too! If this is an aborted project - it should be finished ASAP!


| | |
| --- | --- |
| Technical Impression: | |
| Artistic Impression: | |
| Nostalgic Impression: | |
| Overall: | |
---

jbaudrand shouts:
INCREDIBLE, the guitars sounds like TOTO's DUNE soundtrack

mfe shouts:
Red face all the way with this one!

Nebdar shouts:
I heard it on SlayRadio and I was just stunned by it. Great not just simply but awsomely great

omoroca shouts:
Added to my Halloween collection! ;-)
---
Current Rating
87% (54 votes)


Distribution:

24

13

12

4

1