The Crown ( worth 2 remember rmx)
Arranged by:
Thomas Detert (act)

Remixer

Member:
Thomas Detert (tom) (member)
Original composer:
Markus Schneider
Tune length:

3:48

Release date:
02/12/2001
All-Time rank:
842.
THE CROWN composed by Markus Schneider
This is one of my personal favourites of Markus. I always loved the singing baseline in it, not to talk about the main melodies ! The tune reminds me on those days when Markus and myself were sitting in front of a very cheap YAMAHA PSR 470 Keyboard composing the tune for the Demo * BREEZE OF DIOGENESE* (subtune 2) together..! We were both very young and were dreaming of a real synth at this time. Half of a year later i bought my first synth...the KAWAI K1 !! I still got the Title Tune for HAWKEYE 2 on a c64 Disk composed by Markus !!!! It's a pity that the game has never been finished by Mario van Zeist. Markus,my brother Michael and myself had a good time when we did the samples for the tune. I shall record the track digitally and make it available for you all!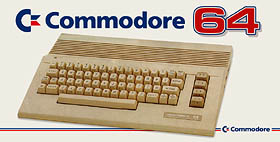 Hits - 3960 overall
---
Reviews
No reviews available. Make your vote and be the first to submit a review!

---

vulkanizer shouts:
Outstanding

Mayhem shouts:
One of those remixes that has grown on me with repeated play...

Mordi shouts:
Same here, Mayhem. Very funky swingbeat. Simply great!

omoroca shouts:
Boring!
---
Current Rating
82% (28 votes)


Distribution:

9

7

9

3