The Switch ( Artists of Time-Subtune 1)
Arranged by:
Thomas Detert (act)

Remixer

Member:
Thomas Detert (tom) (member)
Original composer:
Thomas Detert
Tune length:

5:23

Release date:
11/12/2001
All-Time rank:
1139.
The Switch - from the X-ample Architectures Demo Artists of time

Yeah..this one is old,conversion / remix done in 1992 , but I love the mood of the track ! Original SID was done in the Soundmonitor by Chris Huelsbeck. 2nd song of the Demo was done in my first music routine which was crappy to be honest!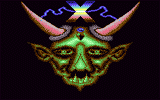 Hits - 3453 overall
---
Reviews
No reviews available. Make your vote and be the first to submit a review!

---
---
Current Rating
79% (21 votes)


Distribution:

5

7

7

2