Playboy (Meets Bunnygirl)
Arranged by:
vurtX (act)

Remixer

Member:
vurtx (member)
Original composer:
Jeroen Kimmel
Tune length:

3:10

Release date:
06/02/2011
All-Time rank:
2374.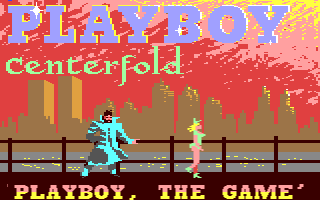 I first heard this SiD at the age of 17 on a naughty demo which  was a preview for Playboy The Game (remember you pressed F8 to go full frontal nudity ?!) ... but what game? Did it ever exist? Please email me if you know the answer!
If you would like this in lossless FLAC quality (24bit 96khz - size 76mb) you can grab it here >>
http://www.megaupload.com/?d=215W7YLV
Hits - 1383 overall
---
Reviews
No reviews available. Make your vote and be the first to submit a review!

---

Boz shouts:
This remix trundles along at a decent pace and is pleasant enough. It lacks a certain 'spark' to really catch your attention, but it isn't at all bad.

RemixFan shouts:
Not Bad.

Mr P. shouts:
I fully agree with Boz on this one. Sounds quite decent without being outstanding. Still, a nice remix for sure.

SarahKreuz shouts:
Interesting Song. Very well done.

LaLa shouts:
Solid rendition, no big surprise, some stumbles, overall - 'tsfine, really.

Firebolt shouts:
Sounds like made with Magic Music Maker and the selection of instruments is fucking awful!

pie vs pie shouts:
Nice.. Loud biting mix.. And enjoyable

Martijn shouts:
Great sounds used and a great rendition! Makes me feel gooood...!

hillsman shouts:
I really like this!
---
Current Rating
67% (26 votes)


Distribution:

1

6

11

7

1