Warhawk 2k9 Rework
Arranged by:
XxDUSTYxX (act)

Veteran

Member:
XxDUSTYxX (member)
Original composer:
Rob Hubbard
Tune length:

4:36

Release date:
30/10/2009
All-Time rank:
1439.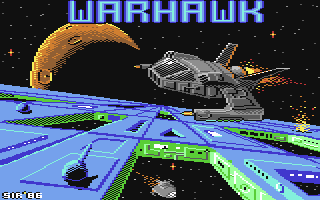 Hits - 1594 overall
---
Reviews
No reviews available. Make your vote and be the first to submit a review!

---

LaLa shouts:
The arrangement is pretty good, but the instrumentation just kills it for me: it's cheezy and overused, and some of them just wash together (mixing problem with too much reverb?).

vurtx shouts:
Chilled out and with some strange chords, it reminds me of Twin Peaks, nice job.

brix shouts:
Can't say a lot about it, I find it average andnot too amazing either.

MORBID shouts:
Nice arrangement. The parts 2:27 and 3:53 are awesome!

drm shouts:
It has a similiar feel o2's version done in 2001 but this one is not as good some of the chords are a bit questionable. Good effort though.

nicodaemus shouts:
Not bad at all, but I really miss the certain something. That alone would still warrant an orange, but as LaLa already pointed out: some of the instruments tend to blend together and create something indistinct...

JustPhreak shouts:
Nicely done arrangement, that deserves orange face!

Amok shouts:
Very nice track. Not that clear mixing though...

NecroPolo shouts:
Nice and laid-back, although it's a bit a 'middle of the road' and neutral for me. Feels like as if I have already heard this version. Did not rock my boat but it's alright.

omoroca shouts:
The electro drums are nice. The choice of sounds has some Amiga MOD feel to it, which I don't like. It's an Ok remix altogether.

condor shouts:
Jarreish feel in it, but some parts have too much reverb, perhaps it's done intentionaly, still, nice one.

T-Tracker shouts:
Listen. Piano and ambiental chords will relax you!

migu shouts:
I've always liked this. A mellow remix.18.12.2014.
---
Current Rating
76% (31 votes)


Distribution:

5

13

12

1