Dmitriy Komissarov (XPEh/LKR)
Member Profile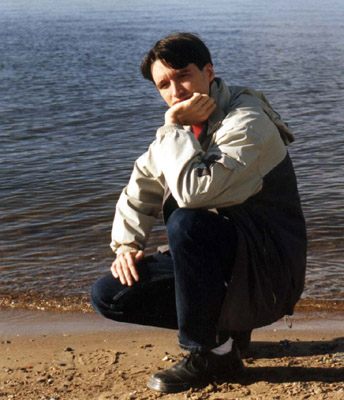 Handle:
XPEh/LKR
Real name:
Dmitriy Komissarov
Homepage:
Contact:
Location:
Russian Federation
Born:
1973
Joined Remix64:
January 2003
Voting profile:
About me
Hi all!

I was born and has grown in Moscow (Russia) May, 9, 1973.
I play on keyboards (self-educated person).
In music of the beginnings to be engaged since 1989 on computer Atari.
In a programe-debugger made by my friend. It was cool.;)
Then I have assembled to myself ZX-Spectrum. On it also has got acquainted with the program of family Trackers. It was Sound Tracker. In it has written many compositions.
The following stage was accomplished on computer AMiGA 600. This stage has coincided with creation by our demo scene group LooKER hOUSE. In which I be till now as the musician.
ProTracker - the ingenious program! Till now sometimes I use.
Further were ScreamTracker , FastTracker,OctaMed Sound Studio, Impulse Tracker, MusicLine and THX (AHX). At present on AMiGA I use tracker DigiBooster Pro ( http://digiboosterpro.de/de/index.php ).

Now i study Logic on the iMAC.
I want to try to make music on it.
But my favorite programm is Pro Tools at the moment...
My favourite computer musicans: Rob Hubbard, David Whittaker, Adam Gilmore, Richard Munns, Jonathan Dunn, Ben Daglish, Allister Brimble, Laxity, Reyn Ouwehand, Richard Joseph, Drax, Danko, Bappalander, Tiny Williams.


My favourite musical styles: Electronic, IDM, Dub, Trance, EYE-Q, Psy-Trance, New Age, Ambient, Symphonic, Chiptunes.


My job: I work already more than 12 years on film studio VGIK in Sound Studio, as a Sound Producer.
The premiere of first my film with a sound in format Dolby Digital November, 26, 2002 was held.
My hobbies: Music, Sound, Cinema, Computers, Demoscene, Console Games.


My Computers: ZX-Spectrum 48/128, Atari 130 XE, C=64, Commodore AMiGA 1200, iMAC G3/500, PowerBook G4/1.33GHz, MacBookPro 3.1, Mac Pro 2.1.


My Game Consoles: PSX, Dreamcast, PS2, Nintendo Wii, PS3.


My Icq# 74115737