What's New at Remix64?
There have been several subtle and not-so-subtle changes made at the Remix64 site in recent weeks - check out some of the new, fun features we have now!
Remix Info Pages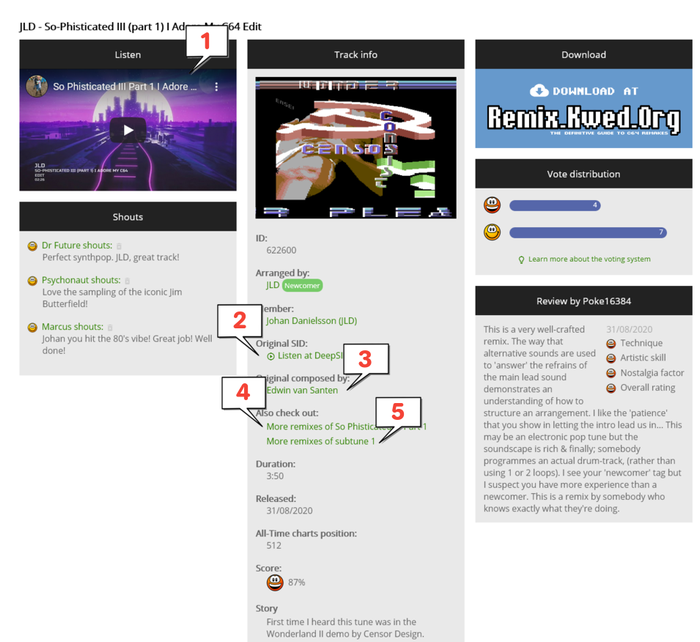 Remixers can now link videos to their remix info pages which will get embedded here. Several of the remixers - like JLD here - have already taken advantage of this.
For C64 remixes you can now listen to the original SID, courtesy of DeepSID.
Click on the name of the original composer to see more remixes of his/her tunes.
Click here to see all the other remixes of the same SID file that are available at the site.
Or if you want to see only remixes of the same SID subtune, you can do that by clicking on this link.
Album List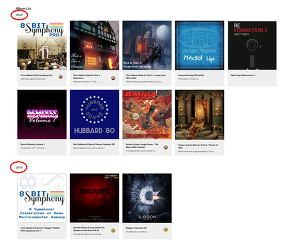 The Album List page has been completely revamped, and the albums are now organized by year. This page has been a bit neglected in recent years, but we are in the process of adding more and more remix albums to this page, so start voting on them - or maybe even find albums here you didn't even know existed!