News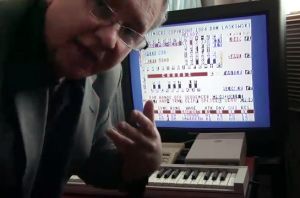 11/03/2011
Dan Laskowski, designer of the 1984 mono lead synthesizer and sequencer software
Fastfingers
on the c64, has recently re-issued the software. The latest version has been improved with better tuning and a new save routine.
By employing all 3 oscillators of the SID chip, Fastfingers generates rich, warm analogue synth sounds, craved so much by contemporary music producers.
Dan Laskowski is already making plans for further improvements, or even a version 2.0 of Fastfingers.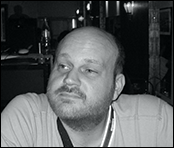 16/02/2011
On the evening of February 16th 2011, Paul Hadrill passed away, a victim to the brain tumor he was diagnosed with 5 years ago.
Apart from being an all-around nice guy both in real life and on the forum, he was also a very
profecient remixer
and a
DJ on SLAY Radio
. Skitz passed away in his sleep, surrounded by his family.
He will be missed by us all.
12/01/2011
We have been taking your votes for various categories including the one that the initials come from - Remixer of the Year.

The award show will be presented and broadcast by SLAY Radio, Sunday 16th January, 20:00 CET. It will also be relayed by SceneSat Radio.

Join your hosts, Boz and Slaygon, with a round-up of the year's events followed by the awards ceremony itself.
07/01/2011
Yes folks, ROTY 2010
voting closes on Monday night!
To ease your decision, the
ROTY voting page
now has
a sorting feature
that allows you to gain a quick overview about:
Which acts had the highest average scores?
Who released the most?
Who was newcomer, who was veteran?

Simply click the column headlines.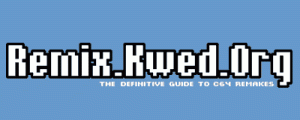 23/11/2010
Happy 10th anniversary, Remix.Kwed.Org!!!

On the 23rd November in the year 2000, a new website revolutionised the then young c64 remixing community: Remix.Kwed.Org, lovingly named RKO by its users, went officially online. Offering vast webspace and free bandwidth, and employing latest web technologies, its founder Jan Lund Thomsen finally enabled artists to submit their remixes into a free, central, automatic music repository. This system compelled by its minimal design and ease-of-use, quickly superseding or complementing the conglomerate of websites that existed before (Triad's mp3 site being the most popular), which were loosely organised via the c64rmx yahoogroup.

The success of RKO lay the groundwork for many of the scene websites that came after, including Remix64.com.

Thanks Jan for 10 years of ceaseless service to the scene!

- The Remix64.com staff -
22/11/2010
Very much belated, this year's votings for
Remixer Of The Year 2010
have begun. You can vote for your favourites in various categories, either at the ROTY tab in the voting box, or directly at the
central ROTY voting page.
Have fun, and vote like crazy! 😊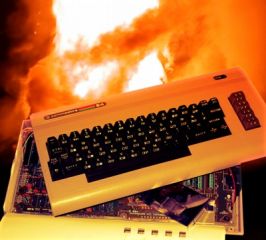 21/11/2010
An unnoticed problem with the Remix64.com email engine prevented the submission of emails through the website since October. This was
not
indicated by any error message - the mails simply weren't sent. Affected services:
- Signup confirmation mails
- Mails sent to the staff or other members through the contact sheet
- Password recovery
Another related mishap caused the loss of all user passwords. They have been recovered from a backup made in March 2010 - if you have changed your password in the meantime, it will have reverted to the old one. Members who have joined after March 2010 have been provided with new random passwords via email.
Sorry for any inconvenience this might have caused.
02/11/2010
We have cleaned up the
Commodore Remix Forum
. Several related categories have been merged, the
Regional Threads
category has been removed. We've made these changes to ease keeping track of topics otherwise located in less frequented categories, and in general for a better overview.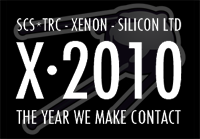 29/09/2010
SceneSat Radio will be broadcasting from the X-2010 party in Someren, The Netherlands this upcoming weekend. This is a pure C64 party and SceneSat will be airing the compos, interviews and other chats as well as the DJ sets from Datucker and Jeroen Tel. The set by the band 6581 will be broadcast partially, but they will play tracks as Arkanoid, Bombo, Cream of the Earth, Commando, and some demo scene tracks so it's all set for an exciting weekend with lots of C64 stuff on the way...
Shows will be scheduled in accordance with the party schedule.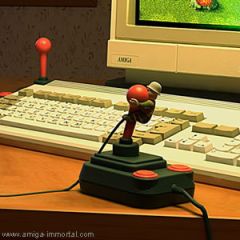 18/09/2010
After 4 years in the making, producer Jan Zottmann and distributor MAZ Sound Tools finally bring you the 4th volume in the acclaimed
Immortal
CD series in December 2010. The double CD set with a playing time of 150+ minutes can be pre-ordered from MAZ now - it will include arranged music from a variety of Commodore Amiga games (see the list below).   
Atomino, Benefactor, Big Run, Cannon Fodder, Capital Punishment, Dangerous Streets, F17 Challenge, Fascination, Final Fight, First Samurai, Flashback, Flink, Fury of the Furries, Future Wars, Gauntlet 3: The Final Quest, Jaguar XJ220, LED Storm, Leisure Suit Larry, Lemmings, Liberation: Captive 2, Paradroid 90, Puggsy, T-Zero, Tales from Heaven, TFX, Turrican 2, Ultimate Body Blows, Walker, Wing Commander, Wolfchild, Zarathrusta, Zeewolf, Zeewolf 2: Wild Justice