News
02/01/2010
Yet another year of amazing c64 and Amiga remixes is drawing to a close, which means we'll soon be announcing the
Remixer Of The Year 2009 Awards!


So ladies and gents, please
begin voting!
You don't have that much time to go to help decide the results, so get going now!
01/01/2010
The fourth album of electronic music duo
mind.in.a.box
will be an homage to the golden era of Commodore 64 music called "R.E.T.R.O". The album will be released in Europe on
dependent records
on February 26, 2010, and contains covers of famous C64 tunes as well as new mind.in.a.box songs. A release date for North America will be announced shortly. We hope you will enjoy this journey into the past as much as we did working on it!
The tracklist of mind.in.a.box / R.E.T.R.O is:
01 - Last Ninja 3
02 - Lightforce
03 - The Last V8
04 - Supremacy
05 - Shades
06 - 8 Bits
07 - Mindkiller
08 - The Last Ninja
09 - I Love 64
10 - We Cannot Go Back To The Past
11 - Whatever Mattered
You can get a glimpse of the album by listening to the first two tracks on
remix.kwed.org
.

Submitted by Stev
28/12/2009
Give a try to SID remixes Vol2.
5 tracks out of your memories especially remixed for you Atari / C64 lovers.
Consider those remixes as a Tribute to Rob Hubbard, one of the most famous guy of the 80's computer land.
Share this link with friends and discover or re-discover the fever of the magic of those good'ol computer musics.

Submitted by Moonove
19/12/2009
Some of you may already be aware of the excellent site
http://bitworld.bitfellas.org/
. It contains a large comprehensive database of Amiga demos, but with a somewhat limited search facility.
To remedy this we have created an alternative search interface to the collection at ExoticA -
Amiga Scene Demo Database (Beta)
. Like the
Modland
and
HVSC Search
it includes a variety of ways to browse and search through the information. We only display a small subset of the data at Bitworld, but provide a link to their site for further information. Please
give it a try
and give us any feedback on the
ExoticA Forum
. It is marked as beta for now, as there might be bugs, and new features are likely forthcoming. Many thanks to zeg, Asle, Curt Cool and Menace (and the rest of the Bitworld team) for their help and co-operation.

Submitted by Buzz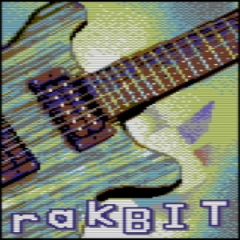 07/12/2009
A new official C64 remix album from C64Audio.com? Did you think we'd given up? Well, NecroPolo has worked like a dog to produce a real quality Prog-rock album packed with great guitar work, 70s synth loveliness, and even some SID. It's a real labour of love!
04/12/2009
Greetings Programs~! 
We have whipped up a tasty batch of delicious holiday chiptunes for everyone! Go ahead; sink your aural teeth into some fresh chiptune goodies while you drink up a hot mug of 8 Bit delight on a cold winter's day. Time tested holiday favorites that everyone can sing along to or entertain with at a holiday festivity! 
-Seth & Michelle :)
10/11/2009
On Sunday, 8th November, the father of the Great Giana Sisters died of a heart attack. Beginning his carreer as a game designer for Rainbow Arts and Blue Byte as early as 1984, he went on to found Spellbound Entertainment AG in 1994 together with Jean-Marc Haessig (Airline Tycoon, Desperados, Arcania: A Gothic Tale).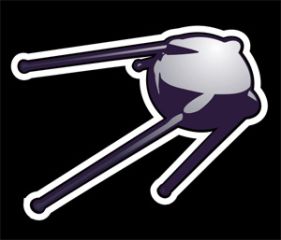 23/10/2009
The weekend of October 23rd-25th, SceneSat Radio will broadcast a lot of live shows from the Alternative Party  in Helsinki, Finland. One cool and odd feature is that the broadcasts also will be available on FM103.1MHz over the Helsinki area, so if you are anywhere nearby, feel free to tune in, otherwise you can always listen to the stream via http://scenesat.com
.
Amongst the treats you will get this weekend, there'll be interviews with a lot of demoscene people as well as Jeri Ellsworth - who gave us the C64 in a joystick - the DTV. Don't miss it!
18/10/2009
Commoradio is now up and running
Pure & random authentic computer music for your ears!
http://www.commoradio.net/
Enjoy folks!

Submitted by Waxhead
15/10/2009
The SOASC= and SOAMC= projects are FINALLY on a fast server and online with a new searchengine!
http://www.6581-8580.com/ (Commodore 64)
http://www.paula8364.com/ (Amiga)
Enjoy folks!

Submitted by Waxhead