News
Promotion
Hello 6581ers...
I don't know if has any interest but I played around with flash and some sid tunes and ended up with a rather pleasant
SidTape
mix  and dated gfx effects.  you think someone could like it:
http://g00nzor.free.fr

Submitted by Goonzy
26/02/2010
We're back!
The Remix64 backend has been revamped to allow for multiple connections between your member account and your various remix projects. That means: you can manage the information for all your projects from your
My Remix64
section, it also means that all members of a group can manage their song and band infos from their individual member accounts.
To establish connections to your remix projects, log in to
My Remix64
and follow the instructions at the
My Connections
page.
The new structure is represented by new URLs. Here are a few examples:
The Act URL
It represents the name under which a person or a band has released remixes. It lists all the releases, and the members involved.

/act/press_play_on_tape/
The Member URL

Here you'll find your new Remix64 member profile page. It now shows a list of all remix projects you have worked on, and a list of all your project's releases.
/member/c64audio/
The Track URL
This is the good old remix info page.
/track/ziphoid/comic_bakery/
The old URLs will still work and forward to the proper new location, so there's no immediate need to update your links.
We also have a revamped member directory.
Enjoy! 😊
- LMan
26/01/2010
Last saturday was the big night of the Remixer Of The Year 2009 award show. Presented by the SceneSat Radio staff, it was being broadcast by SceneSat Radio, SLAY Radio, Radio6581, BitJam and Nectarine Demoscene Radio simultaneously. The hosts were joined by a live crowd consisting of many surprise guests, among them former years ROTY winners and other scene VIPs, pushing Ziphoid's apartment space to its limits! The most entertaining 4 hour show did not only trace the musical highlights of 2009 and present the winners: with the joint broadcast it also opened up perspectives between the remixing community and the demo scene, both which are cloesly related, but have often been ignorant of the other in the past.
The Results
Mordi
won 2009's big price, being the new Remixer Of The Year.
Firestorm
massively scored #1 in the categories
Most Innovative Mix
and
Best c64 Mix
with his version of
Commando
, which was a surprise release in december.
XxDUSTYxX
won
Best Amiga Mix
, while
daXX
managed to place a whopping 9 of his remixes in that category.
Reyn Ouwehand
managed to win
Best Veteran
for the third time in a row, followed up by
Hazel
. The award for
Best Newcomer
went to
Heartek.
In a surprise coup, the Lifetime Achievement Award 2009 was awarded to yours truly,
LMan
.
Congratulations to all winners and follow-ups,
everyone,
you've deserved it. As always: the ROTY lists contain only winners.😃
14/01/2010
Your votes are in. The count is done. The 9th annual Remix64.com Remixer of the Year Awards show is a reality.

For the first time, it will be broadcast simultaneously on 5 scene radio stations namely SceneSat Radio, SLAY Radio, Radio6581, BitJam and Nectarine Demoscene Radio.

Do tune in on either of the stations January 23rd at 20:00 CET and enjoy this monster of a show...
02/01/2010
Yet another year of amazing c64 and Amiga remixes is drawing to a close, which means we'll soon be announcing the
Remixer Of The Year 2009 Awards!


So ladies and gents, please
begin voting!
You don't have that much time to go to help decide the results, so get going now! 😊
01/01/2010
The fourth album of electronic music duo
mind.in.a.box
will be an homage to the golden era of Commodore 64 music called
R.E.T.R.O
. The album will be released in Europe on
dependent records
on February 26, 2010, and contains covers of famous C64 tunes as well as new mind.in.a.box songs. A release date for North America will be announced shortly. We hope you will enjoy this journey into the past as much as we did working on it!
The tracklist of mind.in.a.box / R.E.T.R.O is:
01 - Last Ninja 3
02 - Lightforce
03 - The Last V8
04 - Supremacy
05 - Shades
06 - 8 Bits
07 - Mindkiller
08 - The Last Ninja
09 - I Love 64
10 - We Cannot Go Back To The Past
11 - Whatever Mattered
You can get a glimpse of the album by listening to the first two tracks on
remix.kwed.org
.

Submitted by Stev
28/12/2009
Give a try to SID remixes Vol2.
5 tracks out of your memories especially remixed for you Atari / C64 lovers.
Consider those remixes as a Tribute to Rob Hubbard, one of the most famous guy of the 80's computer land.
Share this link with friends and discover or re-discover the fever of the magic of those good'ol computer musics.

Submitted by Moonove
19/12/2009
Some of you may already be aware of the excellent site
bitworld.bitfellas.org
. It contains a large comprehensive database of Amiga demos, but with a somewhat limited search facility.
To remedy this we have created an alternative search interface to the collection at ExoticA -
Amiga Scene Demo Database (Beta)
. Like the
Modland
and
HVSC Search
it includes a variety of ways to browse and search through the information. We only display a small subset of the data at Bitworld, but provide a link to their site for further information. Please
give it a try
and give us any feedback on the
ExoticA Forum
. It is marked as beta for now, as there might be bugs, and new features are likely forthcoming. Many thanks to zeg, Asle, Curt Cool and Menace (and the rest of the Bitworld team) for their help and co-operation.

Submitted by Buzz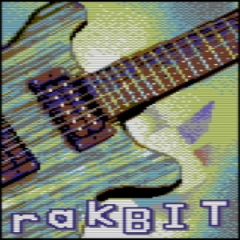 07/12/2009
A new official C64 remix album from C64Audio.com? Did you think we'd given up? Well, NecroPolo has worked like a dog to produce a real quality Prog-rock album packed with great guitar work, 70s synth loveliness, and even some SID. It's a real labour of love!
04/12/2009
Greetings Programs~! 
We have whipped up a tasty batch of delicious holiday chiptunes for everyone! Go ahead; sink your aural teeth into some fresh chiptune goodies while you drink up a hot mug of 8 Bit delight on a cold winter's day. Time tested holiday favorites that everyone can sing along to or entertain with at a holiday festivity! 
-Seth & Michelle :)😊