News
10/11/2009
On Sunday, 8th November, the father of the Great Giana Sisters died of a heart attack. Beginning his carreer as a game designer for Rainbow Arts and Blue Byte as early as 1984, he went on to found Spellbound Entertainment AG in 1994 together with Jean-Marc Haessig (Airline Tycoon, Desperados, Arcania: A Gothic Tale).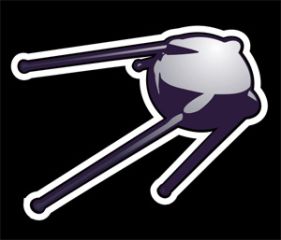 23/10/2009
The weekend of October 23rd-25th, SceneSat Radio will broadcast a lot of live shows from the Alternative Party  in Helsinki, Finland. One cool and odd feature is that the broadcasts also will be available on FM103.1MHz over the Helsinki area, so if you are anywhere nearby, feel free to tune in, otherwise you can always listen to the stream via http://scenesat.com😊.
Amongst the treats you will get this weekend, there'll be interviews with a lot of demoscene people as well as Jeri Ellsworth - who gave us the C64 in a joystick - the DTV. Don't miss it!
18/10/2009
Commoradio is now up and running
Pure & random authentic computer music for your ears!
http://www.commoradio.net/
Enjoy folks!

Submitted by Waxhead
15/10/2009
The SOASC= and SOAMC= projects are FINALLY on a fast server and online with a new searchengine!
http://www.6581-8580.com/ (Commodore 64)
http://www.paula8364.com/ (Amiga)
Enjoy folks!

Submitted by Waxhead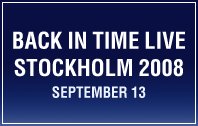 15/09/2009
C64 fans,
One year ago, C64.COM and SceneSat Radio arranged Back in Time Live Stockholm 2008. The whole event was recorded but there was no money to support the production of a DVD. The first two professionally produced bits from the event have finally reached YouTube instead! Check out retro band 6581 (Reyn Ouwehand, Eike
Romeo Knight
Steffen, Anders Larsson, and C64.COM's own Andreas Wallström) play the Central Park Theme from The Last Ninja 2 and Mutants together with Fred Gray, the original composer of the track.
6581 - The Last Ninja 2 (Central Park Theme):
www.youtube.com/watch?v=kb2fJQlSkCc&fmt=18
6581 feat. Fred Gray - Mutants:
www.youtube.com/watch?v=gwPI8zCorV0&fmt=18
Enjoy!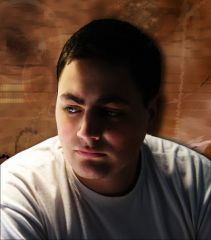 05/08/2009
Volker 'Dr Future' Buckow has been busy again, this time interviewing one of our brightest shining stars on the remixing heaven, Dejan
dafunk
Subotin...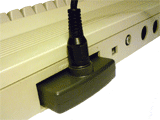 28/07/2009
8bitventures.com have released a successor cartridge to the now discontinued
Prophet64 cartridge
.
From their homepage:
The MSSIAH is a MIDI cartridge for the Commodore 64. It contains a suite of music applications that starts instantly as you insert the cartridge and start up the computer. With these applications you can play the C64's audio circuit (SID) via MIDI or stand-alone with the internal sequencers.
MSSIAH is short for MIDI SID Software Integrated Applications and Hardware and means that the cartridge contains both software and hardware to midify the C64. Since they are integrated you won't need hard-to-get MIDI peripherals to hook it up to your synthesizer or sequencer. Just plug in a MIDI cable and off you go!
With no doubt, the MSSIAH is the cheapest way for you to bring MIDI to your Commodore 64! However, cheap does not mean less.. MSSIAH is loaded with features that will make the old C64 an irreplaceable tool in your modern recording studio!
The current price for the cartridge is 49,95 EUR.
20/07/2009
Dear arrangers and listeners, observant visitors might have noticed that we have changed the way our charts are calculated. The aim is to stabilise results, and to encourage non-anonymous voting.

Our philosophy so far has always been that each vote should have the same weight. We've reconsidered this, because time has indeed shown that the reasoning for extreme outliers usually has little merit. For example, from now on, one or two bad votes to an otherwise well-received tune will have nearly no impact on the result. The same goes for the other way round: few Outstanding votes will not save an otherwise sub-average tune. All existing charts have been recalculated based on this model. While the resulting percentages have changed several points, the overall order hasn't changed that much, since almost all of the tunes were subject to outlying good or bad votes, thus neutralising the effect.

As for anonymous voting: we can not and will not force people to publish their votes period. However, we do offer new incentives to encourage submitting a shout or a review: Submitting a shout will double the impact of your vote. Submitting a full review will triple the impact of your vote. This works for newly submitted shouts and reviews only.

We hope this new model satifies both listeners and arrangers, and will help to keep the charts alive and interesting.

Please refer to the attached article and discussion thread for further information.

- LMan
11/07/2009
Greetings Programs~!
Sony has launched a remix contest over at their Acid Planet site! The contest is to find the best remix of our tune
Chip On Your Shoulder
off our new
Electric High EP
. You can download a zip file of the songs chiptune loops/sound fx and an Acid project file format from the remix contest site itself.
If you dont have any software or even any gear to make the remix, NO PROBLEM! Sony has provided a FREE copy of ACID for PC computers on the remix site for you to use. Mac users can download the loop zip file and use the loops to make a remix as well in programs like Garage band, etc. However Mac users wont be able to use the acid project file.
There are NO restrictions on how the remix is made!
You can use all chip related devices, modern softsynths, or anything else that tickles your fancy. Also, you do not have to use ACID software to enter! You can make your remix any way you like. 😊
The Grand Prize winner will receive: A Commodore 64, 1541 drive, cables, a Prophet 64 Cart, ACID Pro software, Five Standard Collection Libraries, as well as a copy of our
Electric High EP
& an 8bw T-shirt!
Contest End Date: Thursday, August 13, 2009
Also, we uploaded the song here on 8BC for you to download from the 8bw profile.😊
Good luck and enjoy~!
-Seth & Michelle😊😊
ps-C64 Monitor not included, however, any tv/monitor with rca input will work with it.😊

Submitted by naughtyboy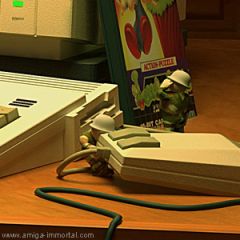 08/07/2009
Jan Zottmann, executive producer of the acclaimed Immortal series of CDs featuring arranged music from games released for the Commodore Amiga, and composer Jolyon Myers are looking for a talented arranger to work on a CD version of the music from the Amiga version of Final Fight. The game was more or less a direct conversion of Capcom's arcade classic, but it featured an entirely different score written by Myers. You can download this music from or listen to it on Youtube.

Jan says: This is your chance to become a member of the 'Immortal' team and publish your arrangement of 'Final Fight' on an album that features musicians such as Chris Huelsbeck, Andrew Barnabas, Allister Brimble, and many others. Participating artists are free to choose the style of the arrangement on their own, the final track should have a running time of at least 4 minutes though. Demos should be submitted in mp3 format to jzottmann(at)synsoniq.com no later than August 31. Jolyon Myers will personally select the best entry (and eventually give some input for the production of the final version which has to be submitted late September / early October 2009). Runner-ups will receive a credit in the CD booklet as well as a free copy of the Immortal 4 album. There will also be an opportunity to present these arrangements on the AmigaRemix platform.
Jolyon says: It's an honor that the Final Fight theme has been chosen for placement on the latest 'Immortal' CD as Jan has always brought together really talented musicians to re-create fantastic blasts from the past in a new and innovative way. I can't wait to hear what you guys do with this track and hopefully it will be you that gets your remix on the disc!

Submitted by Jim Power