News
23/11/2011
You may now listen to any remix directly on a track detail page. Try it out, chose any remix from the charts, and click play on the embedded audio player.
Enjoy discovering hidden gems and forgotten classics.😊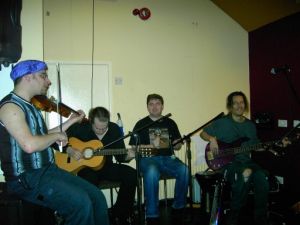 28/10/2011
SID 80s will be performing at the Official Replay Expo Charity After-Show Party on Saturday evening, November 5th. Jon Hare and Ben Daglish make their return and this year they will be joined by fellow musicians Jeremy Longley and Andreas Wallström.
In addition to musical entertainment from SID 80s and Nintendisco, an amazing collection of prizes for the pub quiz and after-show raffle are currently being amassed, including a Collectors Edition of Fable III signed by Sir Ben Kingsley himself; a number of other games for Xbox 360, PS3 and PC; T-Shirts by Insert Clothing; tickets for the Blackpool Pleasure Beach, Tower and Dungeon ... plus many more great items!
Tickets are available to purchase on the day at the Expo or can be bought online here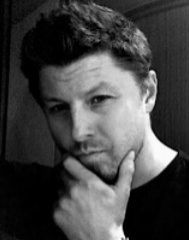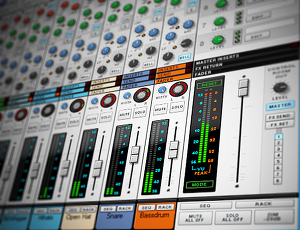 09/09/2011
The Remix64 mixing and mastering tutorial has been updated with new content, better explainations, figures and audio samples. Check it out!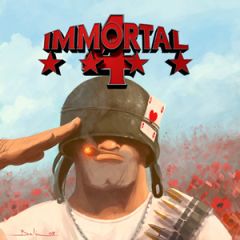 16/08/2011
Amiga game music fans may want to check out BitJam podcast #136 - this edition was produced in close collaboration with the creators of the acclaimed Immortal CD series. The idea behind the Immortal project is to release great soundtracks from games released for the Commodore Amiga on CD - newly arranged and recorded in the studio, with the original artists involved whenever possible. Composers like Chris Hülsbeck, Allister Brimble, Barry Leitch, Jochen Hippel, Tim Wright and many others contributed exclusive tracks in the past. BitJam podcast #136 features 79+ minutes of music from all of the Immortal CDs, including two full tracks from the brand-new Immortal 4 album and a special bonus track by Tim Wright of Psygnosis fame. Enjoy cult classics like Lotus Turbo Challenge 2, Battle Squadron, Pinball Fantasies, Alien Breed, Turrican 3, Gods, Speedball 2, Agony, or Cannon Fodder in this epic megamix!
23/06/2011
From 29th to 31th of July, the biggest annual 8-bit party in Hungary will come into life again. Among classic demo, music and GFX competitions, an open SID remix compo belongs to the list of events. Remote entries are all accepted. Valid format is 128KBPs 44.1KHz MP3.
An another event there, related to SID remix scene: SIDrip Alliance will hit the stage again around 19:00 on the second party day with a seriously refreshed setlist.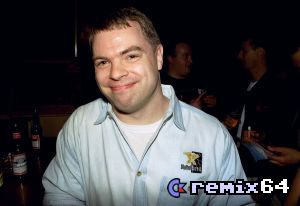 18/05/2011
An alternative version of the Arkanoid theme with improved digi drums will premiere on the BBB show at SLAY Radio tonight.
After the release of Arkanoid, Martin Galway enhanced the SID tune with better drum samples (later to be used in Game Over). With the game already out, there were no release channels, and so this version was lost. Martin Galway kindly gave permission for the Project: Galway team to lend his original source code to Jan Harries and Inge Pedersen of HVSC, and Inge brilliantly managed to write a cross-translation tool for the sources, which resulted in a playable SID file: something Boz originally did in PHP for the original Project Galway, resulting in the first release of the legendary Street Hawk.
From Inge: I've coded a little program that converts Martin's source code files into a KickAssembler-friendly file. I have to do some manual work afterwards to make the code tidy, and straighten out the few things the converter doesn't, but it saves me a lot of work. The sid-file included is made 100% with KickAssembler from the original sources.
Martin Galway commented on the result: The filter emulation isn't exact, but I assume you know that already. Otherwise it's spot on, warts and all.
Inge's next project? I'm intending to do what very few persons (none at all?) has done before - make a tune in Martin's player....😉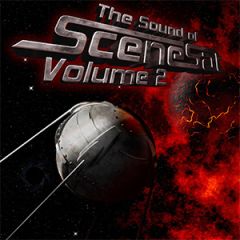 26/04/2011
SceneSat Radio has released volume 2 of their scene music compliation, featuring 68 tracks with a playtime of almost 6 hours (!).
The compilation comes in the form of a musicdisk with a visualizer and scrolltexts from the authors to enjoy while the music is playing. It features both C64- and Amiga-remixes as well as original works from a bunch of sceners well known for the R64 audience. Amongst them are Romeo Knight, Peter W, DHS, N-Joy, Ferrara, Maniacs of Noise, CZ-Tunes, Hazel, BeeZerk, Dafunk, Moog, PowerTrace, Infamous, Kathryn LJ (Katz), Chronberg, Tron and Gibs as well as a lot of other people more known for their other works such as Blaizer, Mantronix, Xerxes and a bunch of others. All in all, a huge compilation that will keep your ears busy for a long time.

21/04/2011
You can now use the recommend function beneath each news item to share it to facebook or other social network pages.
Additionally, song pages now have the facebook Like button. If you've supplied alternative direct download links for your songs at My Remix64, songs that have been liked can be played back directly at the facebook tag wall.