News
05/02/2016
The show kicked off on Satudary 6th February 2016 at 20:00CET, with a joint broadcast on scenesat.com and slayradio.org, for the first time hosted by Steph and Kevman from Pittsburgh, Pennsylvania. As usual, the setting for the show was a rundown of the most successful remixes of each month, in the categories c64. Amiga and Scene Albums, spiced with Scene news of the year.
After 20 minutes, the first winners were announced for Best Newcomer 2015. The #1 price in that category went to Tim Wright aka CoLD SToRAGE, who had released 6 remixes in 2015.
During the show there was a surprise preview for Project: Sidologie with an awesome remix of Trap by Marcel Donné.
The next awards category was Best Amiga Remix, where daxx was once again able to score a top position, this time with two tracks at once: Stardust Memories and Mega-Lo-Mania Orchestra Medley.
Erwin "Tron" Beekveld was awarded the Lifetime Achievement Award 2015 for his long time continuing support, contribution and friendship to the scene.
Up next, Best c64 remix went to Slaygon with his tribute to DJ Skitz, Never Die.
In the category Best Veteran Mordi was able to score the top position, closely followed by daXX.
Finally, the grand prix of the remixing scene, the Remixer Of The Year Award 2015 was won by MRT, with daXX and Mordi coming in a very close shared second place.
Congratulations everyone, you've all deserved it. And remember, you are all winners! Thank you for keeping the scene alive, and thank you Steph and Kevman for the awesome show!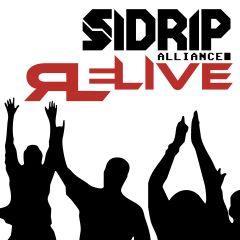 20/09/2015
The recent album ReLive by the SIDrip Alliance is now fully listed at Remix64. That means you can now go and listen to the tracks and leave your votes here at Remix64.com. This is a nice way to give something back to the artists, so head over to the album page.
The album is available as free download  on their homepage, and if you're still not convinced to grab your copy, read the review by LaLa.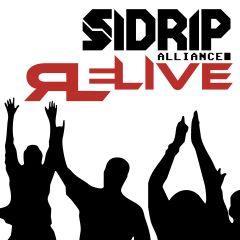 17/08/2015
During AROK Party 2015, SIDrip released a free remix album called ReLive. As the title tells it is a live-in-studio record. If you are into remixes played by real instruments, check this out.

Submitted by NecroPolo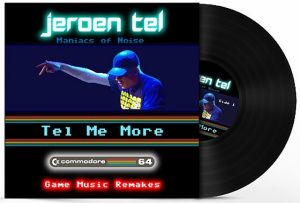 18/07/2015
Fans of video game music, chip music, SID music or C64 game music gotta check out:
Jeroen Tel - Tel Me More 
C64 video game music pioneer Jeroen Tel has launched this IndieGogo project with the aim
to release a C64 remake album featuring at least 12 of his best known classics.

14/04/2015
Marcel Donne's latest Sidologie outing Project Sidologie is now kickstartering at http://www.sidologie.com.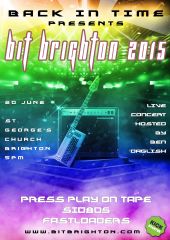 07/03/2015
Back in Time Brighton 2015, starring SID80s, PRESS PLAY ON TAPE and FastLoaders/The Last Ninjas is 90% funded in a nailbiter of a finish. Even if you don't go, you can back. Chris Huelsbeck and Matt Gray will be there, and backers get digital rewards even if the Kickstarter failes!
Kickstarter ends 8th March 19:00GMT. It's not too late!
18/02/2015
Dear voters, we have created a new and improved voting box. So what's new?
The smileys are bigger ;)


Faster, more responsive interface


No more tabs, no more clutter


Vote a red smiley to unlock ROTY checkboxes


New 1-click ROTY voting


Saving doesn't interrupt playback


Type into the review box to unlock the review smileys (technical / artistic / nostalgic)
Meaning, you can do the same as before with far fewer clicks. Thank you for supporting the artists with your valuable feedback!!
07/02/2015
The awards show kicked off on February, 7th at 8pm at the SLAY Radio headquarters in Gothenburg. It was hosted by Slaygon, Boz and Leoni, who in the tradition of the ROTY awards show, began with a run down of scene happenings and people's favourite remixes of each month.
The first price that was announced went to Robert Engstrand for  Best Newcomer, who was interviewed on the show via skype.

Best Amiga Remix was awarded to Scene Veteran Instant Remedy for his  "Pinball Dreams - Nightmare" remix.
Mordi was this year's winner for Best Veteran, making him the first person ever to win in all the ROTY categories at least once.
Show host Slaygon won the award for Best C64 Remix 2014 with his remix  Platoon (Inexperti belli).
The main award Remixer of the Year 2014 was finally awarded to druu, who was called via Skype to celebrate his victory live on air.
At the show's finale, an audibly affected Boz was awarded the Lifetime Achievement Award for his numerous contributions to the scene since its very beginnings.
Congratulations everyone...
...and as always, there are only winners on these lists. Bravo!
04/02/2015
The time has come to celebrate and acknowledge the remixers' work in the C64 community by presenting the yearly ROTY Awards, as voted by the users at remix64.com.

This year it's SLAY Radio's turn to give out the awards and give you a run-down of what happened in 2014, so make sure to join Slaygon, Boz and guests.
The show will be broadcast on SLAY Radio and SceneSat.com Radio on Saturday February 7th at 8pm CET!
Be sure to tune in!
11/01/2015
A short reminder that the voting period for Remixer of The Year 2014 is coming to a close.
So browse your favourite tunes and give your vote while you still can.  :-O