News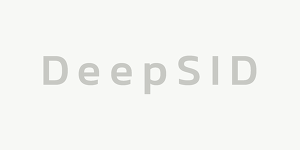 14/05/2020
Thanks to Kwed keeping track of all current HVSC links for the remixes, remix.kwed.org and Remix64 now feature direct links to DeepSID alongside each remix. This enables you to take a quick listen to the original tunes.
DeepSID is a massive web based SID player / library, created by JCH.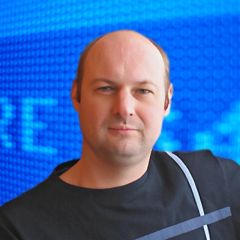 11/05/2020
A new... what? By... whom?
Yeah you read that right, Remix64 founder Neil Carr aka Tas has returned and published a new editorial after 16 years of absence. Welcome back mate! Here's hoping for more. 😊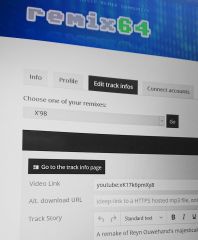 09/04/2020
We've overhauled the account section with the following improvements:
Better overview and navigation, less clutter
Buttons to jump between your public profile the profile editor. Same for your track pages.
It is now possible to add YouTube links to your remixes.
Adding alternative download URLs has been incorporated in the track page editor
You can now delete your uploaded images without having to replace them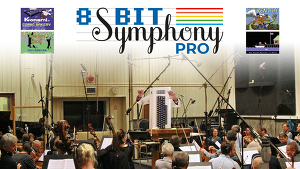 05/04/2020
The 83-piece Czech Studio Orchestra plays SID!
8-Bit Symphony Pro has been released digitally.... 
Non-Kickstarter backers can get it from C64Audio.com
CD will be produced and shipped once COVID-19 circumstances permit... 
Track listing:
Disk 1
01. Firelord
02. Forbidden Forest and Beyond
03. Kentilla
04. Spellbound
05. Knight Tyme (ZX Spectrum exclusive)
06. Ghosts 'n' Goblins (C64 tune, not arcade tune)
07. Imagine Ocean (Comic Bakery, Ocean Loader, Rambo)
08. Green Beret (loader and title)
09. William Wobbler
10. Stifflip and Co.
Disk 2
01. Aztec Challenge
02. International Karate Suite
03. Last Ninja® Wastelands
04. WAR
05. Flash Gordon
06. Trap
07. Zoids
08. Barbarillax (Barbarian 2/Parallax High Score)
09. Monty on the Run
10. Monty's Journey (Monty on the Run High Score/Commando High Score)
14/03/2020
The ROTY 2019 show, with Steph and Kevman of SceneSat, was broadcasted on Saturday, 14th March 2020, 20:00 CET, featuring Ziphoid.
Read all about it here!
06/03/2020
NB! Rescheduled!
For those of you who haven't picked up the news through Slay Radio or Scenesat, the live awards show for 2019 is on π-day; Saturday 14th March @ 20:00 (CET)... (That's 7pm if you're in the uk and sometime between 12pm - 3pm in the USA).
This year it's SceneSat Radio's turn to give out the awards and give you a run-down of what happened in 2019.
As usual the show will be jointly broadcast on SLAY Radio and SceneSat Radio, and show chat will be on EFNet in the channel #remix64.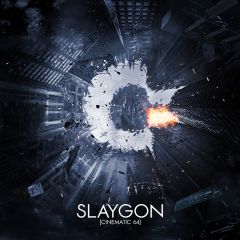 09/12/2019
Slaygon's masterpiece has been added to the Remix64.com song database, so you can now vote and write reviews for it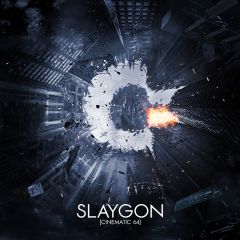 06/12/2019
An in-depth review of Slaygon's new masterpiece, Cinematic 64.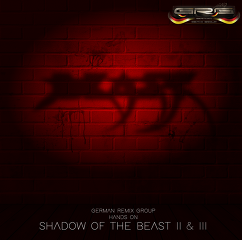 05/11/2019
The German Remix Group has taken hands on Tim & Lee Wright's master pieces Shadow of the Beast II & III. The album contains eleven tracks. Nine remixes in the style of new age and orchetral and two SID remixes.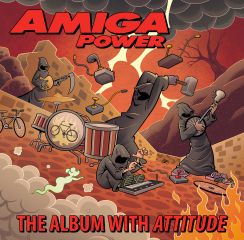 29/03/2019
A Kickstarter campaign to create a new album of Amiga game music remixes, all of them connected with classic '90s magazine Amiga Power, is now live.
Journalist and long-standing AP fan Matthew Smith – not the Manic Miner creator – is seeking funding to create Amiga Power: The Album With Attitude, a double-CD collection of more than 30 brand new remixes inspired by the magazine. The first disc will feature tracks based on tunes personally selected by former AP contributors, while the second disc will contain tracks based on games and demos given away on the mag's coverdisks over the years.
A whole host of star musicians are involved with the project, including Andrew Barnabas, Allister Brimble, Mike Clarke, Fabian Del Priore, Olof Gustafsson, Jogeir Liljedahl, Joi, Jon Hare, Chris Huelsbeck, Barry Leitch, Patrick Nevian, Jason Page, Instant Remedy, Matthias Steinwachs, Jeroen Tel and Tim Wright.
Among the tracks set for inclusion are pieces from Apidya, Banshee, Blob, Cannon Fodder, The Chaos Engine, Fantasy World Dizzy, Fire & Ice, Gloom, Harlequin, Hired Guns, Jetstrike, Lotus Turbo Challenge 2, No Second Prize, Pinball Fantasies, Sensible World Of Soccer, Shadow Fighter, Speedball 2 and Stardust, plus many more.
The album will also include a deluxe liner notes booklet containing more than 80 pages of facts, song lyrics, exclusive artwork and written contributions from the AP team.
If you want to grab a copy for yourself (in physical or digital form), along with a variety of bonus rewards, you can support the Kickstarter campaign here: apkickstarter.com