News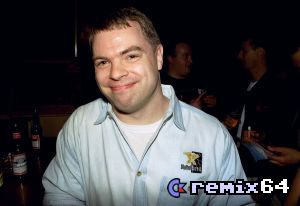 18/05/2011
An alternative version of the Arkanoid theme with improved digi drums will premiere on the BBB show at SLAY Radio tonight.
After the release of Arkanoid, Martin Galway enhanced the SID tune with better drum samples (later to be used in Game Over). With the game already out, there were no release channels, and so this version was lost. Martin Galway kindly gave permission for the Project: Galway team to lend his original source code to Jan Harries and Inge Pedersen of HVSC, and Inge brilliantly managed to write a cross-translation tool for the sources, which resulted in a playable SID file: something Boz originally did in PHP for the original Project Galway, resulting in the first release of the legendary Street Hawk.
From Inge: I've coded a little program that converts Martin's source code files into a KickAssembler-friendly file. I have to do some manual work afterwards to make the code tidy, and straighten out the few things the converter doesn't, but it saves me a lot of work. The sid-file included is made 100% with KickAssembler from the original sources.
Martin Galway commented on the result: The filter emulation isn't exact, but I assume you know that already. Otherwise it's spot on, warts and all.
Inge's next project? I'm intending to do what very few persons (none at all?) has done before - make a tune in Martin's player.... ;)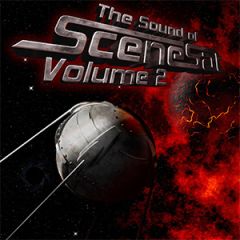 26/04/2011
SceneSat Radio has released volume 2 of their scene music compliation, featuring 68 tracks with a playtime of almost 6 hours (!).
The compilation comes in the form of a musicdisk with a visualizer and scrolltexts from the authors to enjoy while the music is playing. It features both C64- and Amiga-remixes as well as original works from a bunch of sceners well known for the R64 audience. Amongst them are Romeo Knight, Peter W, DHS, N-Joy, Ferrara, Maniacs of Noise, CZ-Tunes, Hazel, BeeZerk, Dafunk, Moog, PowerTrace, Infamous, Kathryn LJ (Katz), Chronberg, Tron and Gibs as well as a lot of other people more known for their other works such as Blaizer, Mantronix, Xerxes and a bunch of others. All in all, a huge compilation that will keep your ears busy for a long time.

21/04/2011
You can now use the recommend function beneath each news item to share it to facebook or other social network pages.
Additionally, song pages now have the facebook Like button. If you've supplied alternative direct download links for your songs at My Remix64, songs that have been liked can be played back directly at the facebook tag wall.
17/04/2011
With this news item, our website began its service, ten years ago to the day. That seems like ages ago, yet just like yesterday.

To celebrate the event, Remix64 is dressed in its authentic vintage 2001 look.


LMan says: In the end of 2000, Tas had presented his beta online magazine project, already named Remix64, to the c64rmx newsgroup. At the same time, I was planning for a companion site to the then young remix.kwed.org. It was meant to host the community aspects like voting, a messageboard and so on. That seemed like a perfect combination, so we happily joined forces and worked hard to get the site online. Today, I can say I'm happy that we lasted this long, which is an eternity in modern standards. Thanks for all the great support during the years!
- LMan

Tas says: Remix64 became reality due to two very similar minded individuals who were working on two very similar ideas. Once we got wind of each others projects it seemed a no brainer that we should work together and thus the first incarnation of Remix64 was born. It, I believe, wouldn't have worked if it wasn't for the co-operation and the way LMan and I worked as a team. Over the last decade Remix64 has gone through several variants and grown up from it's first humble beginnings to what you see today. On the day Remix64 celebrates it's 10 year anniversary I'm proud that the website keeps on going and the support the scene has given has been truely magnificent. It's you guys reading this which is why it just keeps on going. We wouldn't have lasted 10 years with out your support!
Thank you, Neil aka Tas.


13/04/2011
German distributor MAZ Sound Tools has finally started shipping the latest entry in the acclaimed Immortal CD series. Just like the previous volume, Immortal 4 was produced by scene veteran Jan Zottmann. This double CD set has a total playing time of 157+ minutes and features arrangements from popular games like Lemmings, Flashback, Wolfchild, Leisure Suit Larry, Turrican 2, or Wing Commander - many of them achieved by the original composers! MP3 preview clips and additional information are available from the MAZ online shop at http://www.maz-sound.com/Immortal/en/Immortal4/

Submitted by Jim Power
16/03/2011
Tonight's BAFTA awards in videogames will feature excerpts of SID remixes as background music and for walking to the stage and stuff.
Programme that will be Streamed live on www.bafta.org, www.game.co.uk and uk.ign.com on the evening of 16th March, 2011 and will also be available by means of streaming only, on www.bafta.org website
I only just got told which ones out of the loads they listened to they wanted to use, so apologies to remixers and performers (and especially Reyn) than I had to sign off on these this afternoon in a hurry. I thought they'd give me a couple of weeks so I could get to everyone individually.
Anyway, here's the remixes they're using:
Reyn - Galway - Comic Bakery (Title)
Abbott - Hubbard - Thalamusik 2000
Reyn - Daglish- Bombo
Tron - Hubbard – Sanxion
Reyn - Daglish - Deflektor
Makke - Reyn - Last Ninja III
Makke - Joseph - Sacred Armour of Antiriad
Donne - Hubbard - Knucklebusters
Instant Remedy - Hubbard - Commando
Donne - Hubbard - Lightforce
Reyn - Follin - Magic Johnson's Basketball
Reyn - Norman - Aztec Challenge
Reyn - Cooksey - Ghosts and Goblins
Reyn - Galway - Arkanoid (Title)
Reyn - Galway - Parallax (Title)
Thanks and congratulations to all composers and remixers involved: being played at a BAFTA awards ceremony is a medium-size deal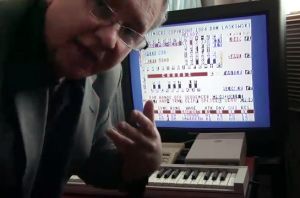 11/03/2011
Dan Laskowski, designer of the 1984 mono lead synthesizer and sequencer software "Fastfingers" on the c64, has recently re-issued the software. The latest version has been improved with better tuning and a new save routine.
By employing all 3 oscillators of the SID chip, Fastfingers generates rich, warm analogue synth sounds, craved so much by contemporary music producers.
Dan Laskowski is already making plans for further improvements, or even a version 2.0 of Fastfingers.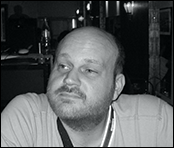 16/02/2011
On the evening of February 16th 2011, Paul Hadrill passed away, a victim to the brain tumor he was diagnosed with 5 years ago.
Apart from being an all-around nice guy both in real life and on the forum, he was also a very
profecient remixer
and a
DJ on SLAY Radio
. Skitz passed away in his sleep, surrounded by his family.
He will be missed by us all.
12/01/2011
We have been taking your votes for various categories including the one that the initials come from - Remixer of the Year.

The award show will be presented and broadcast by SLAY Radio, Sunday 16th January, 20:00 CET. It will also be relayed by SceneSat Radio.

Join your hosts, Boz and Slaygon, with a round-up of the year's events followed by the awards ceremony itself.
07/01/2011
Yes folks, ROTY 2010
voting closes on Monday night!
To ease your decision, the
ROTY voting page
now has
a sorting feature
that allows you to gain a quick overview about:
Which acts had the highest average scores?
Who released the most?
Who was newcomer, who was veteran?

Simply click the column headlines.