News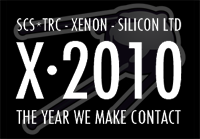 29/09/2010
SceneSat Radio will be broadcasting from the X-2010 party in Someren, The Netherlands this upcoming weekend. This is a pure C64 party and SceneSat will be airing the compos, interviews and other chats as well as the DJ sets from Datucker and Jeroen Tel. The set by the band 6581 will be broadcast partially, but they will play tracks as Arkanoid, Bombo, Cream of the Earth, Commando, and some demo scene tracks so it's all set for an exciting weekend with lots of C64 stuff on the way...
Shows will be scheduled in accordance with the party schedule.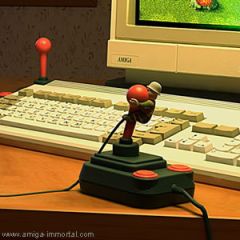 18/09/2010
After 4 years in the making, producer Jan Zottmann and distributor MAZ Sound Tools finally bring you the 4th volume in the acclaimed "Immortal" CD series in December 2010. The double CD set with a playing time of 150+ minutes can be pre-ordered from MAZ now - it will include arranged music from a variety of Commodore Amiga games (see the list below).   
Atomino, Benefactor, Big Run, Cannon Fodder, Capital Punishment, Dangerous Streets, F17 Challenge, Fascination, Final Fight, First Samurai, Flashback, Flink, Fury of the Furries, Future Wars, Gauntlet 3: The Final Quest, Jaguar XJ220, LED Storm, Leisure Suit Larry, Lemmings, Liberation: Captive 2, Paradroid 90, Puggsy, T-Zero, Tales from Heaven, TFX, Turrican 2, Ultimate Body Blows, Walker, Wing Commander, Wolfchild, Zarathrusta, Zeewolf, Zeewolf 2: Wild Justice

Submitted by Jim Power
25/08/2010
11th of September 2010 seems to be the day of SID tribute concerts because along with the 10th jubilee party of fellows PRESS PLAY ON TAPE, an another gig will be played by SIDrip Alliance the very same day starting at 8:00 PM.
The hosting Function Party is an annual multi-platform demo art meeting/competition in Budapest, Hungary, where old-school C64 releases are sent against the hi-tech PC ones ///...and sometimes win
///. See official sites for details.

Submitted by NecroPolo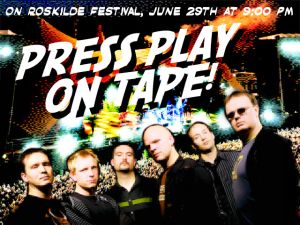 22/07/2010
It's hard to believe but it is already 10 years since PRESS PLAY ON TAPE was formed. In order to celebrate this PPOT will be playing a concert on September 11th at their regular stage, namely The Rock in central Copenhagen. More info soon on their webpage.
Promotion
Silo 64 CD/MP3 Soundtrack: 
This is the soundtrack to the post nuke C64 / 128 action game Silo 64. The songs form a mix of rock guitars, elektro beats, electric bass, analogue synths, c64 chip music make this soundtrack truly RAD! 
The album features a SID 8580 Version of "fallout in the Wasteland" by none other than Richard Bayliss of  "The New Dimension"! The soundtrack also features devastating 8 bit digitized drum loops with SID chip creator Bob Yannes' Ensoniq ES5503 chip! 

Submitted by naughtyboy
18/06/2010
Demo, GFX and music competitions traditionally belong to 8-bit parties, and AROK party #12 is no exception. Usually, remixes are out of the game but for a while there is a C64  based (!) MP3 player, so the competition is extended for SID remixes, too!
If you wish to participate, spin up your music engines and send your remix to:
balazs.oszvald@gmail.com
Valid entry audio format: MP3 128KBPs, non-VBR
Deadline: 15th of July, 12:00 AM

Demos, C64 GFX and SID music files are also welcome. The party will be held on 16th, 17th and 18th of July at Ajkarendek, near from lake Balaton. For further info, please check the
AROK #12 Party homapage
.
If you have any questions, check the
Remix64 forum thread
.
Last but not least, there also will be a SIDremix scene related event on the second day: a live gig by SID tribute band
SIDrip Alliance
.

Submitted by NecroPolo
01/04/2010
LaLa
has reviewed Necropolo's
"RaKBIT"
album, mind.in.a.box's
"R.E.T.R.O"
album, and
"RUN 10"
by the C64 Orchestra.
Many thanks for those, LaLa!
Check them out!



Promotion
Hello 6581ers...
I don't know if has any interest but I played around with flash and some sid tunes and ended up with a rather pleasant "SidTape" mix  and dated gfx effects.  you think someone could like it:
http://g00nzor.free.fr

Submitted by Goonzy
26/02/2010
We're back!
The Remix64 backend has been revamped to allow for multiple connections between your member account and your various remix projects. That means: you can manage the information for all your projects from your "My Remix64" section, it also means that all members of a group can manage their song and band infos from their individual member accounts.
To establish connections to your remix projects, log in to "My Remix64" and follow the instructions at the "
My Connections
" page.
The new structure is represented by new URLs. Here are a few examples:
The "Act" URL
It represents the name under which a person or a band has released remixes. It lists all the releases, and the members involved.

http://www.remix64.com/act/press_play_on_tape/
The "Member" URL

Here you'll find your new Remix64 member profile page. It now shows a list of all remix projects you have worked on, and a list of all your project's releases.
http://www.remix64.com/member/c64audio/
The "Track" URL
This is the good old remix info page.
http://www.remix64.com/track/ziphoid/comic_bakery/
The old URLs will still work and forward to the proper new location, so there's no immediate need to update your links.
We also have a revamped member directory.
Enjoy!
- LMan
26/01/2010
Last saturday was the big night of the Remixer Of The Year 2009 award show. Presented by the SceneSat Radio staff, it was being broadcast by SceneSat Radio, SLAY Radio, Radio6581, BitJam and Nectarine Demoscene Radio simultaneously. The hosts were joined by a live crowd consisting of many surprise guests, among them former years ROTY winners and other scene VIPs, pushing Ziphoid's apartment space to its limits! The most entertaining 4 hour show did not only trace the musical highlights of 2009 and present the winners: with the joint broadcast it also opened up perspectives between the remixing community and the demo scene, both which are cloesly related, but have often been ignorant of the other in the past.
The Results
Mordi
won 2009's big price, being the new Remixer Of The Year.
Firestorm
massively scored #1 in the categories "Most Innovative Mix" and "Best c64 Mix" with his version of "
Commando
", which was a surprise release in december.
XxDUSTYxX
won "Best Amiga Mix", while
daXX
managed to place a whopping 9 of his remixes in that category.
Reyn Ouwehand
managed to win "Best Veteran" for the third time in a row, followed up by
Hazel
. The award for "Best Newcomer" went to
Heartek.
In a surprise coup, the Lifetime Achievement Award 2009 was awarded to yours truly,
LMan
.
Congratulations to all winners and follow-ups,
everyone,
you've deserved it. As always: the ROTY lists contain only winners.