News
Promotion
Space Explorer Polaris has finally launched into space, with the aim to push the sonic boundaries of traditional 6581 SID music.
This project is the solo effort of C64 SID remixer Pawel Osmolski, and after a month of preparation, the result is something fresh, hypnotic, yet blissfully nostalgic. Staying close to the melodic haunts of Rob Hubbard, Jeroen Tel, and likened to the softer side of famed electronic composer Richard D. James. Please prepare yourself for take off and enjoy your flight!
Track Listing:
01: Space Explorer Polaris
02: Moon Hopper
03: Northern Cross
04: Autopilot to Cassiopeia
05: Caph
06: Retro Space Dancer
Available on Bandcamp:
pawel-osmolski.bandcamp.com/album/space-explorer-polaris
Space Explorer Polaris - C64 Tape Loader Music Video:
www.youtube.com/watch?v=DGW96R3Z1R4
Promotion
You can now download the new EP produced by daXX.
The Project BSCNI & JNZ is a coperation between Rico Bernasconi & Lazy Jonez (daXX).
New fresh Trap Style & Dubstep Sounds combined with nice vocals from Richard Oliver & Charlee Bea.
Including Tracks:
01: Out of Space
02: Takira
03: White Lies
Prelisten to it:
www.youtube.com/watch?v=HwUSFNV-yZ4
Download it on itunes:
20/03/2013
The Remixer of the Year Awards 2012 awards show was aired by the SLAY Radio staff on SLAY Radio and SceneSat Radio, February 23rd 2013.
Mordi, was the big winner of 2012, who won the main price Remixer Of The Year for the 3rd time, and also scoring the top positions for Best c64 with "Tristesse" and Best Amiga Remix "The Great Bath of the Seven Seas".
The first award of the night went to Xerxes as best newcomer for his remix of RSI Megademo - Ba1..
Daxx and Allister Brimble unbelievably shared the crown for Best Veteran with 100 points each, with Peter W following at #2 VERY closely with a score of 99 points. This is double tragic since he missed the top position for best c64 remix by one point, too.
Mattias Bergsten (fnordpojk) was awarded with the Lifetime Achievement Award for his numerous contributions to the scene and his vital tech knowledge and support to the scene radio stations.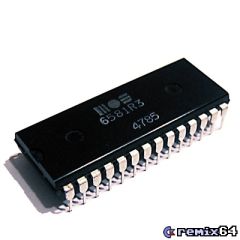 17/03/2013
An article about the C64 music scene by Steve Drysdale. Contains interviews with Rob Hubbard, Martin Galway, Reyn Ouwehand, Chris Abbott, Alistair 'Boz' Bowness, Jason 'Kenz' Mackenzie.

25/11/2012
Even little girls are getting old one day. Once upon a time, in 1987 to be precise, we played around with two cute girls on C64 and Amiga: The Great Giana Sisters. A great jump 'n run game in the style of Mario, featuring fantastic music by sound magician Chris Hülsbeck. Now, 25 years later, a new game with the twin girls has been released. After a successful Kickstarter campaign Giana Sisters: Twisted Dreams was brought to life by Black Forest Games. With music by Chris Hülsbeck himself, Fabian del Priore and the metal guys from Machinae Supremacy plus awesome graphics where you can switch fluently between the beautiful landscapes and dark places this download title captured our hearts by storm.

30/09/2012
Episode #158 - Tribute to Psygnosis, Part 2: Racing on top of the PSone
Hello and welcome to part 2 of our journey through the beautiful sound universe of Psygnosis games. We're moving on and crossing the timeline when the boys and girls from Liverpool switched from Amiga to console gaming, especially the PlayStation. For example, they created WipEout, the first new media sensation which made video games interesting to a broader audience.
24/09/2012
On August, the 22nd of 2012, the SHADOW OF THE BEAST (Sony) fell over Sony Studio Liverpool, better known as Psygnosis. After producing AWESOME games for 28 years the MENACE couldn't be stopped. Game over for a company who wrote a big chapter into the book of history of computer and video games. BitFellas says thank you for creating and publishing milestones like Lemmings, Barbarian, the Beast trilogy, WipEout and many  more gems, including some of the best box art of all time.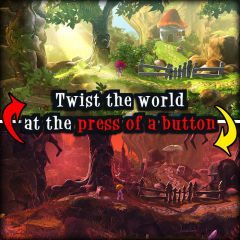 16/08/2012
A new giana sisters game, Project Giana is on Kickstarter and still needs some funding. The game will include an original two-layered score with fresh music by Chris Hülsbeck, Fabian Del Priore and Machinae Supremacy.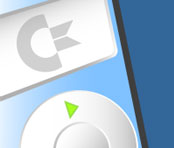 16/07/2012
New uploads to Remix.Kwed.Org will be disabled for the month of August 2012, to give the staff a well-deserved break.
Upload your work before July 30th 8AM (CET) to have it processed before the break.