Peter Clarke scores big at ROTY 2020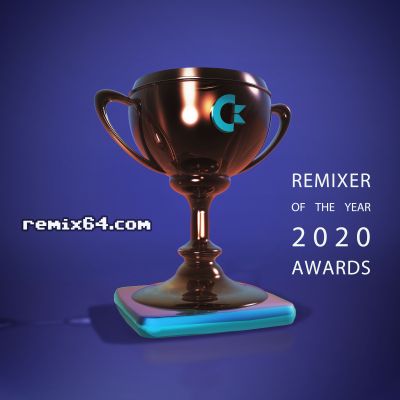 ROTY 2020 awards were presented by ziona, Boz and Slaygon on 20th February 2021.The show began with some interesting stats, showing how the year boasted the most releases since 2008! The show itself marked a step-up in visual presentation, having the hosts on split screen and some kick ass rendered graphics during the music. As usual, the ROTY show was framed by a rundown of the year, recapping what remixes were popular in each month. The first award, Best Newcomer, went to Ctrl-Z.
vincenzo was honoured with the Lifetime Achievement Award for his countless contributions within the remixing scene and the demoscene, as musician and organiser. An awesome and humble guy!
Last but not least, the big winner of the night was without any doubt Peter Clarke, who managed to score four awards: both Best Amiga Remix and Best c64 Remix for his interpretation of Space Harrier. On top of that, he was awarded Best Veteran, and the big one: Remixer Of The Year.
Check out the full result lists.
Congrats to all the winners, follow-ups, and to everyone on the list! 😃