Press Play On Tape Interviewed by SLAY Radio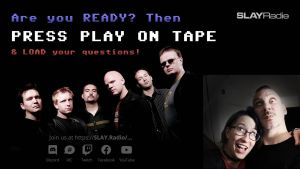 This week Press Play On Tape was a guest on SLAY Radio. Hear band members Jesper Holm Olsen and Theo Engell-Nielsen tell behind-the-scenes story about their famous Comic Bakery parody video, stories about how the band was formed, previews of their newest remixes, and many more!
The two and a half hour long interview starts at about 57 minutes into the video below.