Press Play On Tape Mini-Concert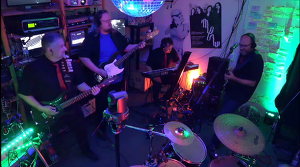 In case you missed their Facebook announcement - like I totally did - Press Play On Tape had a virtual concert on Sept. 19, 2020.
The concert was broadcast from their rehearsal shelter as part of BSides København 2020, an information security conference that was held online in September, 2020. The recording is now available on Vimeo.