The C64 Take-away releases its 50th episode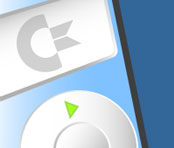 On the 21st december, Jan Lund Thomsen has published his 50th episode of the C64 Take-away podcast.
From the website:
Ho-ho-ho! Christmas comes a few days early this year. After passing my project manager exam on December 13th, I cleared the mountain of books and papers off my desk and started preparing this episode. In honour of this being the 50th show(!) here's almost an hours worth of sonic delight – five remixes and five chiptunes, carefully selected for your enjoyment. And while the show doesn't have a Christmas theme as such, the closing tune should be able to melt even the coldest of hearts and let the Commodore love flow freely. As usual mixed in with a brief recap of what's been happening in the world of C64-related music. Enjoy!