Requiem for Music By Design
Introduction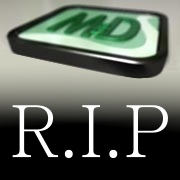 In writing my preview of volume 2 for the Remix64 site, I may have done Chris Abbott an injustice. By claiming that volume 2 was the most
emotional
remix CD yet, I overlooked just how I felt about BACK IN TIME 3. The science-fiction story and artwork in the booklet added to the atmosphere and feeling of the tracks on that CD, the whole thing becoming a journey through time and space. It is emotional, and gripping.
And I feel the same way about INTO ETERNITY – it's a journey through a landscape of sound.
Back in Black
It's been a long struggle, with changes in designer, delays in duplication and licensing, and ultimately the triumph of getting the CD out before Christmas 2003 (to the UK at least).

The cover of the CD merges together images from the games featured, adding little touches (musical notes, Stormlord wielding a guitar rather than an axe). The Remix64 logo is present, along with the classic Commodore font for the track titles on the back of the inlay. A great introduction by Thomas Böcker and the credits appear first in the booklet. Each track has a section of an accompanying story, similar to Back in Time 3, and details of those that composed and arranged it. A nice touch is the little box with a character/graphic representing each game.

On the whole, the artwork and layout is good, but I can't help feeling a little disappointed that the original angel/devil design was not used. That's not to criticise the new work too heavily, but the other version could have had more impact outside the remix fanbase.

Now it's time to go through the tracks one by one.

01. BLOOD VALLEY (Trapped in oblivion) by Ben Daglish, arranged by Larsec (6:30)

We start with sampled voices pleading for help, and the words of the story recited over dark and brooding bass. This is a very dark and ominous start that works well – and the main theme with its huge percussion finds the feeling of menace that the original tune lacked.


02. SPELLBOUND (Into eternity) by Rob Hubbard, arranged by Thomas Detert (5:07)

Thomas appears on this CD as both composer and remixer, here giving us an eerie intro that builds into an orchestral epic. The choir adds so much to the atmosphere.


03. THE GREAT GIANA SISTERS (Re-live your past) by Chris Huelsbeck, arranged by Rafael Dyll (6:38)

This sounds very different to many previous interpretations, with a romantic and gentle feel to it thanks to the great vocals and restrained backing. As the subtitle suggests, it has a nostalgic longing to it as well. (At times, the percussion does dominate the mix a little too much for me, but then crashing cymbals usually do feature heavily in romantic ballads…)


04. TALES OF BOON (Nowhere to run) by Thomas Detert, arranged by Gianluca Verrengia (3:47)

Being unfamiliar with the original tune, it took a while for me to like this tune as a remix. Gianluca plays a mean guitar (and bass), and the whole track reminds me of the chase scene in a movie. The sharp ending is a little disappointing for me.


05. PARALLAX (The Dark Waltz) by Martin Galway, arranged by Markus Holler (4:37)

Downbeat and edgy, this is a clever take on the cosmic subtune. The gentle guitar and violin set the mood perfectly, and improvisations around the main theme as it draws to a close work well.


06. TIMES OF LORE (The Gathering) by Martin Galway, arranged by Glyn R. Brown (6:39)

Another Galway track and the start of what I call the mediaeval section of the CD. Glyn gives us a big fanfare, gentle movements and grand percussion to create a piece of shifting moods throughout.


07. STORMLORD (The dawn of Fate) by Johannes Bjerregaard, arranged by Markus Schneider (4:09)

With a dark and ominous start, the first comparison that springs to mind is with the John Williams track Duel of the Fates from Star Wars Episode 1: The Phantom Menace. This is remixing on an epic scale, and beautifully done.


08. IRONLORD (Ancestors) by Jeroen Tel, arranged by Jan Morgenstern (4:34)

The orchestral mood continues, and Jan does a good job with more fanfares and flourishes. It does suffer slightly from following two similar tracks on the CD, but is still a quality track in its own right.


09. WAY OF THE EXPLODING FIST 2 (Mountains of sorrow) by Neil Brennan, arranged by Markus Holler (4:06)

Soaring female vocals (provided by Birgit Felps) reproduce the original melody beautifully. The tune isn't drowned by Oriental flourishes either, just some great flute work by Markus himself.


10. BUTCHER HILL (Campaign of honour) by Ben Daglish, arranged by Markus Schneider (4:28)

This is a long way from the original, sounding more like the main theme from the soundtrack of a Vietnam war movie. The violins and brass give it that characteristic military sound.


11. THANATOS (Sorrows of victory) by Julian Breeze/Rob Hubbard, arranged by Markus Schneider (3:08)

Markus keeps up the epic feel with this piano-led masterpiece. It conjures up the lone soldier left on the deserted battlefield, wondering at what cost the victory has come.


12. ARMAGEDDON MAN (African Dawn) by David Whittaker, arranged by Jan Morgenstern (6:50)

One of my favourite tracks from an all-time great composer on the C64, and here comes another surprise. The wistful, gentle tune takes on a new persona when the ethnic drums join in. Again, speaking in terms of soundtracks, this is Vangelis writing a song for the end of a movie set in Africa. Jan's performance on the flute is superb.


13. BARBARIAN (For power and glory) by Richard Joseph, arranged by Carl Larsson (4:34)

The tribal tempo is repeated here, big brass fanfares and dramatic strings re-creating the unforgettable accompaniment to the classic sword fighting game. It's hard to imagine how this track can be improved upon.


14. SHADES (Love's end) by Chris Huelsbeck, arranged by Thomas Detert (5:12)

Another less-familiar title to me and many fans, but Thomas dishes up a compelling track to listen to. Again, piano and synthesiser take the melody over a Jarre-like backing track.


15. RUBICON (Exhale) by Reyn Ouwehand, arranged by Gianluca Verrengia

After the romantic love theme of Shades, Gianluca's guitar playing adds a melancholy closing chapter to the CD. The ending is quite sudden, perhaps a little too abrupt, but it is a great track.


Conclusion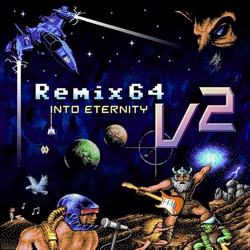 It took a year to produce, it took a lot of dedication from everyone involved, and it marked a watershed in the history of remixing. So, how to sum it up? This whole CD is a journey, an adventure exploring sounds and emotions. Repeated listens give you even more appreciation of the depth of arrangement. Going back and listening to it again for the first time in a while, I'm struck once again by how professional it sounds.
As a collection of remixes, it's awesome. As an album of music, ignoring the computer game connections, it's as rich and varied as a film soundtrack should be. It ranks up there with Instant Remedy and Visa Röster as a CD you can play to someone outside the remix community, and say
Did you know these tunes all originated on the Commodore 64?
Neil Carr brought together a talented group of people to produce an outstanding CD. It's just a shame that the Music by Design label is no more. The good news is that you can listen to more – by buying the
Revival
ST remix album, to be published by our good friend Chris Abbott. This will be on sale at Back in Time Lite on September 10th.