Remixer Of The Year Awards 2007
Congratulations Dafunk, Peter W, Reyn Ouwehand and daXX, and everyone else who managed to get on the 2007 ROTY lists!

Dafunk: Congratz to other winners and there are no losers here, this is family!

Peter W: I'm still lost for words...

---
Who made the best remixes in 2007? Who was most active and supportive?
---
Who made the greatest debut in 2007?
---
Who do you think deserves this award in 2007 for providing great remixes over a period of 5 years or longer?
---
What was the c64 remix that impressed you most in 2007?
---
What Amiga remix did you like best in 2007?
---
What remix really made a difference in 2007? Things you maybe never heard before? Creative and different takes on originals?
---
Remixer Of The Year - ROTY 2007 Orb Trophy
Winners: go and jump for joy, showcase the image on your homepages, and keep up the great work! You have deserved it!

Disclaimer: The results are based on votes made by the Remix64.com community. Errors and omissions excepted.
---
18/01/2019
The voting deadline for the Remixer of the Year Awards 2018 is approaching, so by all means go and vote for your favourite tunes and artists of 2018!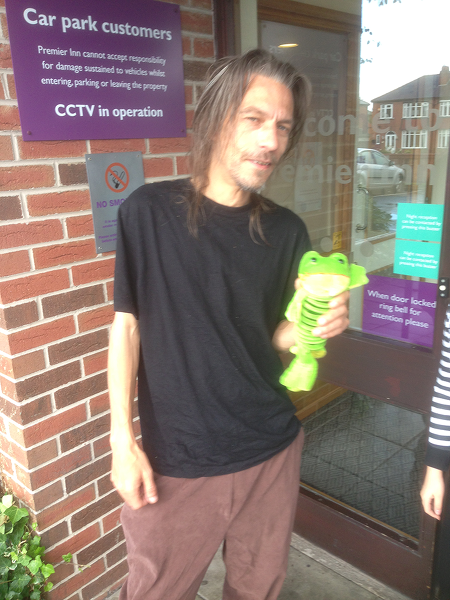 05/10/2018
A legend checks out way too early...
You've probably heard by now about the passing of Ben Daglish on 1st October. Having beaten cancer once, many of us were lulled into a false sense of security by the stability of his condition. However, following a short hospitalisation, he died of complications on Monday morning.

This is Remix64 so I don't need to list all the tunes he did: you have HVSC for that. But we'll all miss him terribly: he was the beating heart of the scene: not just a figure from history, but a living breathing legend who many of us had the privilege to meet, befriend, and even perform and compose with. We all have our own memories, and people all over the Internet are sharing theirs: he touched so many lives it's incredible.

Rock on, Ben. Give Richard our love. ❤

Free Promo
FEATSTEP Remix 2! (Android) will remix .mp3 Audio / .mp4 Video to play as close to the 'tune' of your .SIDs as possible! Performance is better on newer devices; it sometimes runs with occational & inermittant pauses on my 4 year old tablet. The following demonstartion video was recorded with the software running on a PC for this reason.

While availible on Googe Play! for $2.99 (..in Canada only)..
I am sharing the current version with the worldly C64 .SID scene for FREE via this download link :
http://www.featstep.ca/featstepromo.apk
(This is the same file as the $2.99 Google Play release.)

FEATSTEP REMIX! (1 and 2) has been in constant development for about 3 years.

Developing this software I thought I could support myself with sales, though I have never actually successfully sold 1 copy to-date.
Any promotion you can do will be greatly appreciated, whether users download it for FREE from the promo link, or choose to pay $2.99 on Google Play. (Please concider paying as a Donation, I am now near bankrupt and homeless from working on it 24/7 and not selling any copies).

Also, If you enjoy FEATSTEP Remix 2! please share it with your friends 😊 (Either for FREE or at $2.99) ;)
 
Submitted by -FEATSTEP-
Check this out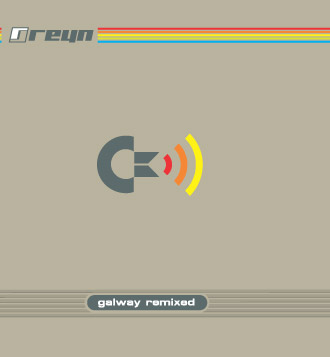 Galway Remixed
by Reyn Ouwehand
The ideal partner to Project Galway to celebrate the genius of Mr Galway himself, this CD is a slice of accomplished, hard-edged synth with a contemporary edge not blunted since its release. Highlights include a great dancey "Wizball" reminiscent of Wizball 2000 but with its own flavour (and a reverse attack that sends shivers down the spine), a Miami Vice that you can lose your consciousness in, and a full length Parallax that really conveys the thrill of the melodic ending of the piece.
Listening Recommendation


Falcon Patrol II
Arranged by Plough
This is so nice music its brings me back in time its even giving me tears in my eyes. Good job but i hoped for a 2-3 min longer =) But still love it.
Review by Bronyboy30
Random review


Spellbound (Orchestral)
Arranged by LaLa
Classic game, Classic SID, Classical Remix.
The arrangement here really captures the atmosphere of the original as well as being musically very accurate. Of course it sounds like synthesised music, but the synth sounds are very good and the piece is hugely listenable.
This is the version that fans of the original SID will keep coming back to.
Well done.

Review by davidg
Latest Review


Firelord (from 8Bit Symphony)
Arranged by Glyn R Brown
Well, I have a problem with that track. The old Remix from 2002 was epic, is still one of my absolute favourites. But - which word is higher than epic? Let me say it this way - This track here is the most epic track ever!!! I'm absolutely happy to see you back, Mr Brown. Last years you were very silent. And you, Sir, are now my first nominee for ROTY 2019.
Review by Grigul