Remixer Of The Year Awards 2007
Congratulations Dafunk, Peter W, Reyn Ouwehand and daXX, and everyone else who managed to get on the 2007 ROTY lists!

Dafunk: Congratz to other winners and there are no losers here, this is family!

Peter W: I'm still lost for words...

---
Who made the best remixes in 2007? Who was most active and supportive?
---
Who made the greatest debut in 2007?
---
Who do you think deserves this award in 2007 for providing great remixes over a period of 5 years or longer?
---
What was the c64 remix that impressed you most in 2007?
---
What Amiga remix did you like best in 2007?
---
What remix really made a difference in 2007? Things you maybe never heard before? Creative and different takes on originals?
---
Remixer Of The Year - ROTY 2007 Orb Trophy
Winners: go and jump for joy, showcase the image on your homepages, and keep up the great work! You have deserved it!

Disclaimer: The results are based on votes made by the Remix64.com community. Errors and omissions excepted.
---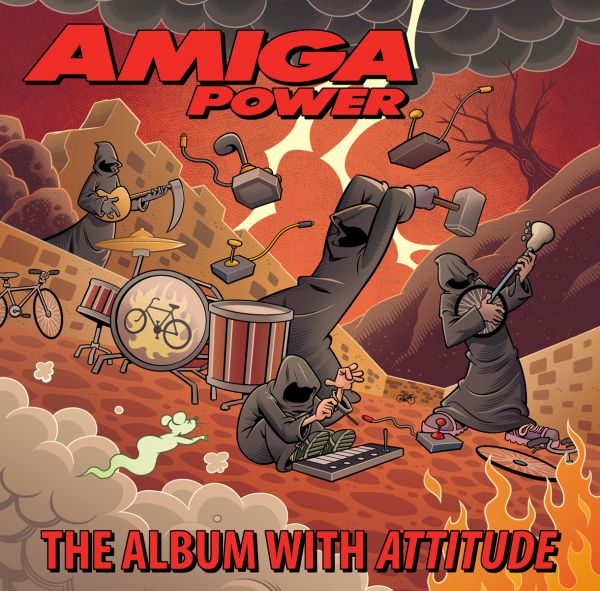 28/04/2019
Today is the final day of the kickstarter with massive talent involved, so if you want to participate, head there now.
The organiser Matt Smith wrote about it:
Splendidly, as we head into the last day of the campaign, we've hit the £19,000 mark and unlocked a new stretch goal. The deluxe liner notes booklet accompanying the AP album (in both its digital and physical incarnations) will now feature a full 100 pages of groovy stuff, including a special Complete Control section written by Rich Pelley, in which he'll endeavour to provide solutions to all your problems – game-related or otherwise. Hurrah!

How much more can we accomplish in the next few hours? With your help, we could yet hit another stretch goal! There's still time to support the project if you haven't already, and continuing to spread the word about it would be a massive help too. Just click the link above for more information!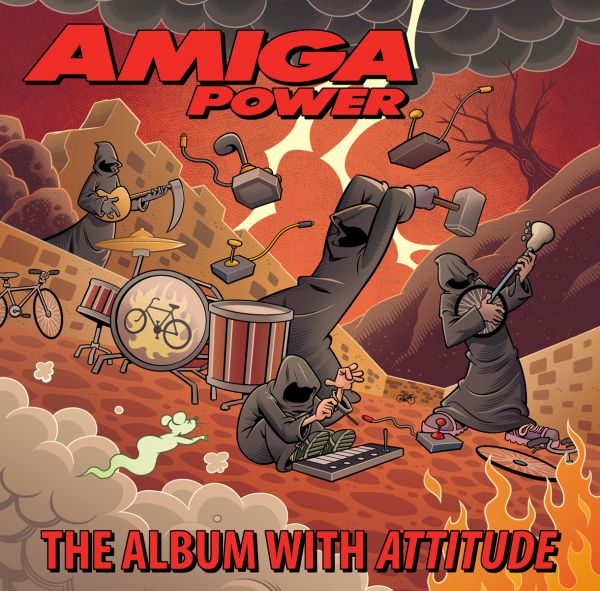 29/03/2019
A Kickstarter campaign to create a new album of Amiga game music remixes, all of them connected with classic '90s magazine Amiga Power, is now live.
Journalist and long-standing AP fan Matthew Smith – not the Manic Miner creator – is seeking funding to create Amiga Power: The Album With Attitude, a double-CD collection of more than 30 brand new remixes inspired by the magazine. The first disc will feature tracks based on tunes personally selected by former AP contributors, while the second disc will contain tracks based on games and demos given away on the mag's coverdisks over the years.
A whole host of star musicians are involved with the project, including Andrew Barnabas, Allister Brimble, Mike Clarke, Fabian Del Priore, Olof Gustafsson, Jogeir Liljedahl, Joi, Jon Hare, Chris Huelsbeck, Barry Leitch, Patrick Nevian, Jason Page, Instant Remedy, Matthias Steinwachs, Jeroen Tel and Tim Wright.
Among the tracks set for inclusion are pieces from Apidya, Banshee, Blob, Cannon Fodder, The Chaos Engine, Fantasy World Dizzy, Fire & Ice, Gloom, Harlequin, Hired Guns, Jetstrike, Lotus Turbo Challenge 2, No Second Prize, Pinball Fantasies, Sensible World Of Soccer, Shadow Fighter, Speedball 2 and Stardust, plus many more.
The album will also include a deluxe liner notes booklet containing more than 80 pages of facts, song lyrics, exclusive artwork and written contributions from the AP team.
If you want to grab a copy for yourself (in physical or digital form), along with a variety of bonus rewards, you can support the Kickstarter campaign here: apkickstarter.com

Submitted by Matt Smith
17/02/2019
Read all about it here.
Check this out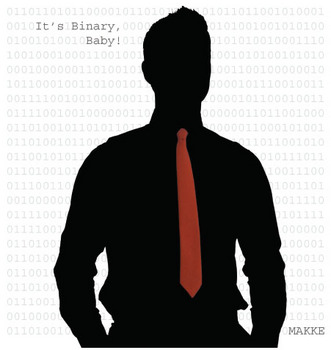 It's Binary, Baby!
by Marcus (Makke) Nilsson (feat. Andreas Wallström & Boz)
Contemporary retro pop that uplifts and amazes. A stunningly original CD in which Makke's personality shines through in every track! Highlights include the "happy hardcore but so much more" Glider Rider, the inspired hard-edged electro-synth and robotic vocals of "Cauldron 2-005", and the " Bonus tracks include Depeche Mode's "Personal Jesus" and Apoptygma Berzerk's "Bitch, as well as Makke's witty and acclaimed covers of Madballs and Artura, with Makke's Irish accent all but wiping your memory of his Swedish origins!
Listening Recommendation


Rambo First Blood Part II (title theme)
Arranged by Johan Andersson
As stated in my 'shout', this was the second piece of music I ever heard from my own C64 (As Rambo-FB-Prt-2 was the first cassette I loaded on that Christmas day so very very long ago. So I clearly have a huge nostalgia-hard-on for this particular tune, but putting my bias on hold, here is my review: SUPERB! Excellent guitar and piano sections. But the great instrumental work is so nice, that the vocal samples cheapen/taint the piece. I would love a new upload sans-vocals. :D
Review by Nickenstein
Random review


720 Degrees (Still Loading)
Arranged by Juha Kaunisto
When I used to play 720 degrees down the arcades, I used to really enjoy the loud guitar music pumping from the cabinet. Here Juha has taken all the best elements of one of the main themes, added some crunching real guitars, which always sound much better when played live, and a distorted vocal about how long it takes the tape to load.

For those who complain it's too short, that's the whole point! Punk style tunes are meant to be this way, and it's been arranged with a lot of care and with those who enjoyed the original game in mind. Quite simply, thoroughly fun and enjoyable.

Review by Waz
Latest Review


The Human Race (Goldrunner) Piano Live
Arranged by LightSide
I said it before and I'll say it again: I'm a sucker for piano covers, so any piano piece will automatically get upvoted by me. :-) But I think this piece could've used more variation in dynamics, it's sort of flat throughout. Especially if this is a live recording, not a sequenced piece.
Review by LaLa