---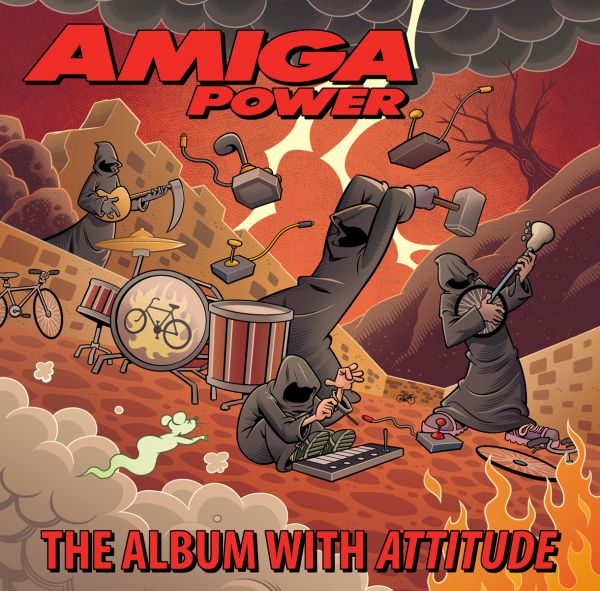 29/03/2019
A Kickstarter campaign to create a new album of Amiga game music remixes, all of them connected with classic '90s magazine Amiga Power, is now live.
Journalist and long-standing AP fan Matthew Smith – not the Manic Miner creator – is seeking funding to create Amiga Power: The Album With Attitude, a double-CD collection of more than 30 brand new remixes inspired by the magazine. The first disc will feature tracks based on tunes personally selected by former AP contributors, while the second disc will contain tracks based on games and demos given away on the mag's coverdisks over the years.
A whole host of star musicians are involved with the project, including Andrew Barnabas, Allister Brimble, Mike Clarke, Fabian Del Priore, Olof Gustafsson, Jogeir Liljedahl, Joi, Jon Hare, Chris Huelsbeck, Barry Leitch, Patrick Nevian, Jason Page, Instant Remedy, Matthias Steinwachs, Jeroen Tel and Tim Wright.
Among the tracks set for inclusion are pieces from Apidya, Banshee, Blob, Cannon Fodder, The Chaos Engine, Fantasy World Dizzy, Fire & Ice, Gloom, Harlequin, Hired Guns, Jetstrike, Lotus Turbo Challenge 2, No Second Prize, Pinball Fantasies, Sensible World Of Soccer, Shadow Fighter, Speedball 2 and Stardust, plus many more.
The album will also include a deluxe liner notes booklet containing more than 80 pages of facts, song lyrics, exclusive artwork and written contributions from the AP team.
If you want to grab a copy for yourself (in physical or digital form), along with a variety of bonus rewards, you can support the Kickstarter campaign here: apkickstarter.com

Submitted by Matt Smith
17/02/2019
Read all about it here.
06/02/2019
You, the people, have spoken. The results are in, and will be presented in a live radio show:
Tune in to SLAY Radio on Sunday, 17th February 2019, 18:00 CET
The show will be hosted by Ziona, Slaygon and Boz, and probably surprise guests. From the SLAY Radio team: The time has come to celebrate and acknowledge the remixers' work in the C64 and Amiga community by presenting the yearly ROTY Awards, as voted by the users at www.remix64.com. This year it's SLAY Radio's turn to give out the awards and give you a run-down of what happened in 2018.
As it is tradition, SLAY Radio and SceneSat Radio band together for this special occasion to broadcast the show on both channels.
Check this out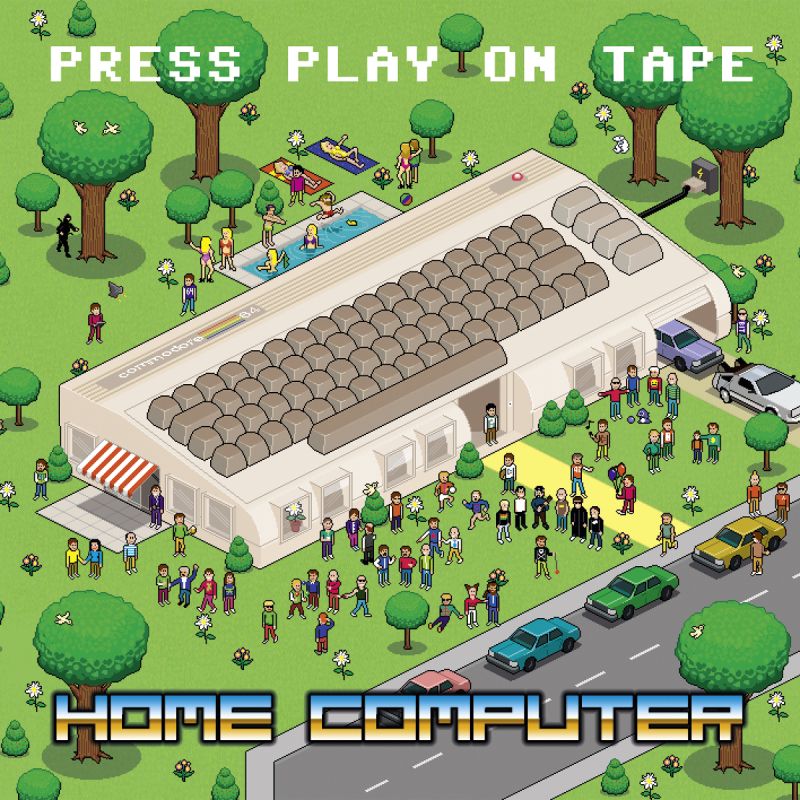 Home Computer
by PRESS PLAY ON TAPE
PRESS PLAY ON TAPE are legends. This is their third studio CD, and it's a doozy, combining kick-your-bottom C64 remixes with original brain-beatingly good tracks. Although obliterated from Wikipedia by pedants who can't cope with reality, there's no keeping these guys down! Rock on!! 26 tracks of mayhem, a double CD, over 2 hours of music! Comes with a 32 page souvenir booklet, packed with photos of Soren. And some other guys, not sure who they are, but they look dodgy to me... *hehe* This album is not available to buy from us digitally, only from iTunes, but FLAC and MP3 Album packs are downloadable when you purchase the CD. * Note: all preorders have now been sent out * "PPOT delivers exactly what is expected of them, and their fans will love this CD. New fans will without doubt take it to their hearts too, because no matter if you're a fan of vocals on remixes or not, there's plenty of music to enjoy." - Andreas Wallstrom, C64.com
Listening Recommendation


It's a Noisy Pillars Tune 2 (Ketchup Girls Mix)
Arranged by DJ Mitch
It's a sin!
The start of this remix made me check if Pet Shop Boys had got into my playlist. Near copying the start, I was afraid of this getting in violation with the copyrights.
But then it woke up. It sounds like a fresh take on the song, and there isnt a trace of Ketchup in it.
The reverb could have been dampened somewhat, there is a lot of sound hitting the ear, but all in all, its a great soundtrack feel to it.
Best used when fealing down after a sin...
Review by ozzy1
Random review


Mahoney - BoulderDash (Commodore 69 mix)
Arranged by Mahoney
Mahoney seems to have an affinity for using voice or lyrics. And I think it's the first remix I've heard with Emil's father in it ;) The remix is ranking high on technical merit - getting those voices to work in a song - my hat off. Artistic impression ,well most of it is just a nice slow drum not much there. I guess all the hard work went into the voices and lyrics. As usual with mahoneys remixes I am undecided for a while whether I like them or not. I decided that this remix is good as another remix that isn't just a few synths slapped ontop of an old song. Originality factor high .) And it's not just quaint but also because it's with humor. And it got panting women in extasy as well.

Review by immacolata
Latest Review


Dutch Breeze/Robocop 3 (Progressive Uplift)
Arranged by Lagerfeldt
This has everything going for it. Beautiful beat, beautiful synth, effects fit in perfectly.. One of my all time favourites. No Emotion or energy? It's infectious! How can you not want to get your groove on listening to this?
Review by Ryrynz