---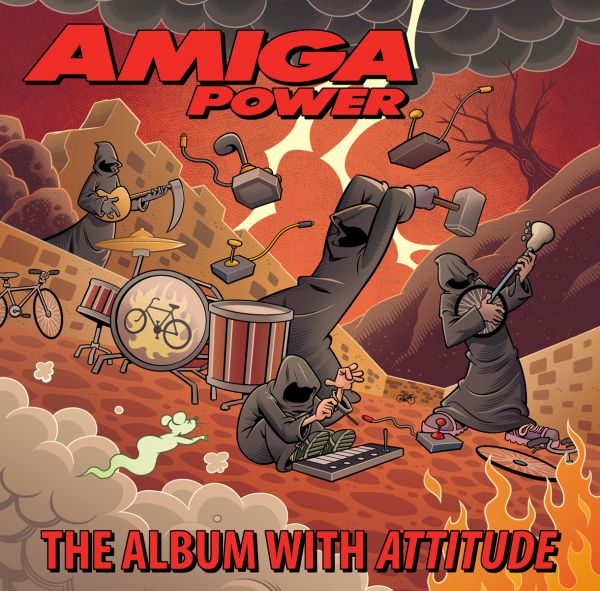 28/04/2019
Today is the final day of the kickstarter with massive talent involved, so if you want to participate, head there now.
The organiser Matt Smith wrote about it:
Splendidly, as we head into the last day of the campaign, we've hit the £19,000 mark and unlocked a new stretch goal. The deluxe liner notes booklet accompanying the AP album (in both its digital and physical incarnations) will now feature a full 100 pages of groovy stuff, including a special Complete Control section written by Rich Pelley, in which he'll endeavour to provide solutions to all your problems – game-related or otherwise. Hurrah!

How much more can we accomplish in the next few hours? With your help, we could yet hit another stretch goal! There's still time to support the project if you haven't already, and continuing to spread the word about it would be a massive help too. Just click the link above for more information!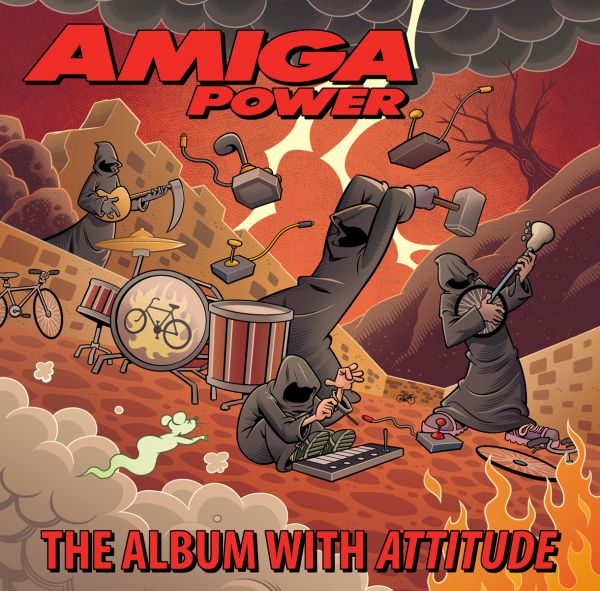 29/03/2019
A Kickstarter campaign to create a new album of Amiga game music remixes, all of them connected with classic '90s magazine Amiga Power, is now live.
Journalist and long-standing AP fan Matthew Smith – not the Manic Miner creator – is seeking funding to create Amiga Power: The Album With Attitude, a double-CD collection of more than 30 brand new remixes inspired by the magazine. The first disc will feature tracks based on tunes personally selected by former AP contributors, while the second disc will contain tracks based on games and demos given away on the mag's coverdisks over the years.
A whole host of star musicians are involved with the project, including Andrew Barnabas, Allister Brimble, Mike Clarke, Fabian Del Priore, Olof Gustafsson, Jogeir Liljedahl, Joi, Jon Hare, Chris Huelsbeck, Barry Leitch, Patrick Nevian, Jason Page, Instant Remedy, Matthias Steinwachs, Jeroen Tel and Tim Wright.
Among the tracks set for inclusion are pieces from Apidya, Banshee, Blob, Cannon Fodder, The Chaos Engine, Fantasy World Dizzy, Fire & Ice, Gloom, Harlequin, Hired Guns, Jetstrike, Lotus Turbo Challenge 2, No Second Prize, Pinball Fantasies, Sensible World Of Soccer, Shadow Fighter, Speedball 2 and Stardust, plus many more.
The album will also include a deluxe liner notes booklet containing more than 80 pages of facts, song lyrics, exclusive artwork and written contributions from the AP team.
If you want to grab a copy for yourself (in physical or digital form), along with a variety of bonus rewards, you can support the Kickstarter campaign here: apkickstarter.com

Submitted by Matt Smith
17/02/2019
Read all about it here.
Check this out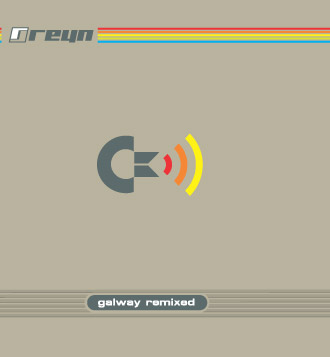 Galway Remixed
by Reyn Ouwehand
The ideal partner to Project Galway to celebrate the genius of Mr Galway himself, this CD is a slice of accomplished, hard-edged synth with a contemporary edge not blunted since its release. Highlights include a great dancey "Wizball" reminiscent of Wizball 2000 but with its own flavour (and a reverse attack that sends shivers down the spine), a Miami Vice that you can lose your consciousness in, and a full length Parallax that really conveys the thrill of the melodic ending of the piece.
Listening Recommendation


Sweet (feat. Elsa & Karin)
Arranged by Markus Schneider & Mahoney
The orchestral stuff is incredible. Hands down some of the best I've heard. I would like to congratulate the participants involved in this. The orchestration, composition, production are all great and demonstrate a level of professionalism that I can only admire. The voice overs and (Karin and Elsa?) angelic vocals also completely fit the piece. As a piece of music, perfect work. Love it, love the nod to Eurythmics. A fantastic piece and one that I will be listening to for a very long time to come. Thank you.
Review by graylightning
Random review


Ghouls n Ghosts (The Errant Ghost)
Arranged by load_error
I actually like this piece. It blends industrial and electronic in a style that is reminiscent of Jarre's "Miss Moon" and "Rendez-Vous V/VI". The original SID is repetative in nature, and this arrangement reflects that while developing upon the original idea.

I don't mind the lack of any real lead tune; it's an ambient/atmospheric piece to my ear, something perfectly suited to backing a video collage or a piece of arthouse post-modern cinematography.

For the most part it is well constructed, though the percussion balance is inappropriately loud in places. What I feel is missing is a coheseive bass sound to complement the percussion, even if it were something so simple as a pedal drone with the appropriately grungy feeling to it. The breaks in the "melody" are well timed, but the transitions could be better effected to lead from one to the other; as they stand now, they are a little too short, and are more jarring than Jarre-ing (if you'll excuse the pun).

It just misses out of a red from me for the aforementiond reasons, but it's still very much worth the download for me. Kudos!
Review by mfe
Latest Review


The Human Race (Goldrunner) Piano Live
Arranged by LightSide
I said it before and I'll say it again: I'm a sucker for piano covers, so any piano piece will automatically get upvoted by me. :-) But I think this piece could've used more variation in dynamics, it's sort of flat throughout. Especially if this is a live recording, not a sequenced piece.
Review by LaLa