---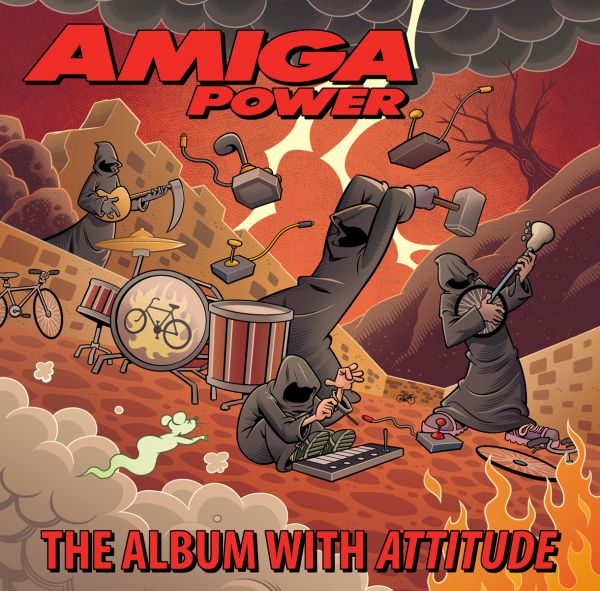 28/04/2019
Today is the final day of the kickstarter with massive talent involved, so if you want to participate, head there now.
The organiser Matt Smith wrote about it:
Splendidly, as we head into the last day of the campaign, we've hit the £19,000 mark and unlocked a new stretch goal. The deluxe liner notes booklet accompanying the AP album (in both its digital and physical incarnations) will now feature a full 100 pages of groovy stuff, including a special Complete Control section written by Rich Pelley, in which he'll endeavour to provide solutions to all your problems – game-related or otherwise. Hurrah!

How much more can we accomplish in the next few hours? With your help, we could yet hit another stretch goal! There's still time to support the project if you haven't already, and continuing to spread the word about it would be a massive help too. Just click the link above for more information!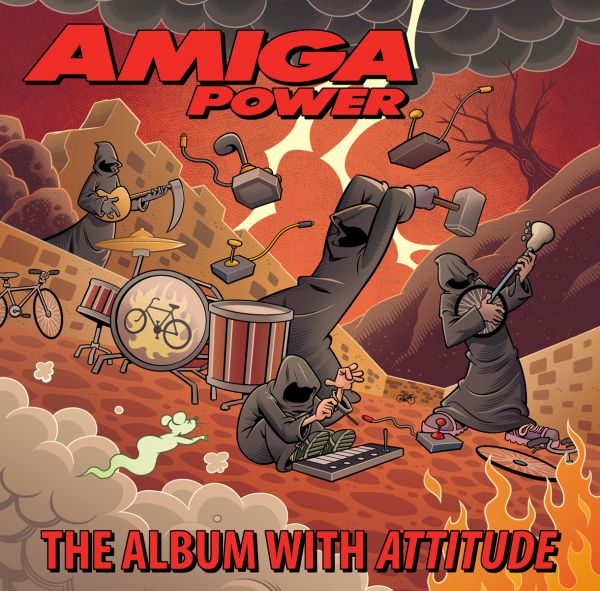 29/03/2019
A Kickstarter campaign to create a new album of Amiga game music remixes, all of them connected with classic '90s magazine Amiga Power, is now live.
Journalist and long-standing AP fan Matthew Smith – not the Manic Miner creator – is seeking funding to create Amiga Power: The Album With Attitude, a double-CD collection of more than 30 brand new remixes inspired by the magazine. The first disc will feature tracks based on tunes personally selected by former AP contributors, while the second disc will contain tracks based on games and demos given away on the mag's coverdisks over the years.
A whole host of star musicians are involved with the project, including Andrew Barnabas, Allister Brimble, Mike Clarke, Fabian Del Priore, Olof Gustafsson, Jogeir Liljedahl, Joi, Jon Hare, Chris Huelsbeck, Barry Leitch, Patrick Nevian, Jason Page, Instant Remedy, Matthias Steinwachs, Jeroen Tel and Tim Wright.
Among the tracks set for inclusion are pieces from Apidya, Banshee, Blob, Cannon Fodder, The Chaos Engine, Fantasy World Dizzy, Fire & Ice, Gloom, Harlequin, Hired Guns, Jetstrike, Lotus Turbo Challenge 2, No Second Prize, Pinball Fantasies, Sensible World Of Soccer, Shadow Fighter, Speedball 2 and Stardust, plus many more.
The album will also include a deluxe liner notes booklet containing more than 80 pages of facts, song lyrics, exclusive artwork and written contributions from the AP team.
If you want to grab a copy for yourself (in physical or digital form), along with a variety of bonus rewards, you can support the Kickstarter campaign here: apkickstarter.com

Submitted by Matt Smith
17/02/2019
Read all about it here.
Check this out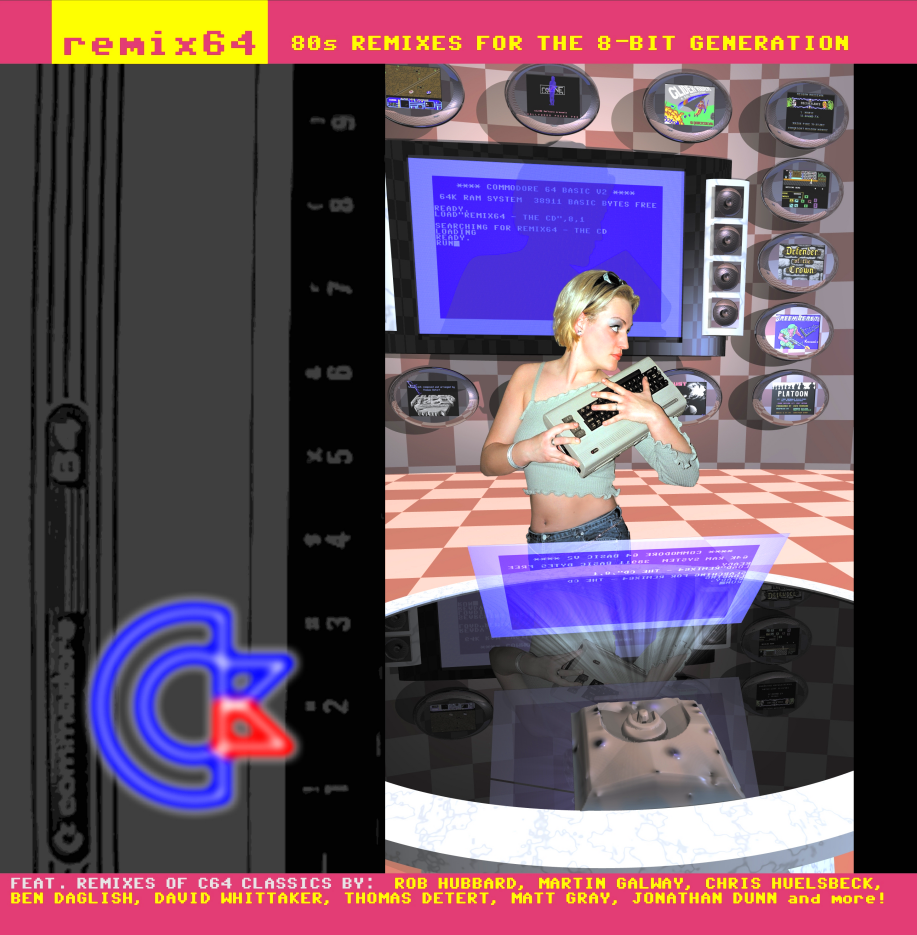 Remix64
by Various Artists
Remix64 is a CD with a unique concept: how would 80s stars interpret Commodore 64 remixes? Since they weren't particularly interested in telling us, some of the brightest talents in the remix scene were used to imagine. 80s lives! This CD also showcases the talents of the prolific David Whittaker. Highlights include incredibly uplifting versions of Whittaker's Glider Rider and Storm, an incredible Depeche-Mode-does-Nemesis from Wobbler and LMan, two Ocean Loaders from Jarre's unacknowledged lost son Marcel Donné, and a sensitive and poetic Art of Noise soundscape from Thomas Detert, covering his own ironically named C64 tune "Hyper Aggressive" The 80s live! Long live the 80s!
Listening Recommendation


Cobra (skyline remix)
Arranged by Thomas Detert
This could be the main selling song on any "Synthesizer greatest"-CD of early 90'ies. Jan Hammer, well, he's there somewhere, and boy have you done a great piece of art here, Thomas! Being one of my very favourite SIDs, I'm just drooling here, listening, dreaming and having a very good time! Some spots reveal that it's a sampled guitar, but turning off the nitpicker in me those few seconds, I really love this remix! The drums are calming, soothing, just wonderful!

Review by mahoney
Random review


Very Short (Very Sweet)
Arranged by Maindrian
1:49 of pure jollyness. A nice little tune here from maindrain thats a welcome addition, if nothing to light the embers much. It's simple but effective, the guitar segments are really well done giving a feel of "The monkeys". anyone remember them?

Review by Tas
Latest Review


Crying in the Delta Wind
Arranged by Mutherpluckin' B
Awesome cover. Raw with a live feeling to it. Little mistakes here and there but it doesn't matter.
Review by Flidd