Guitar Slinger (Armandox 2015 Remake)
Track info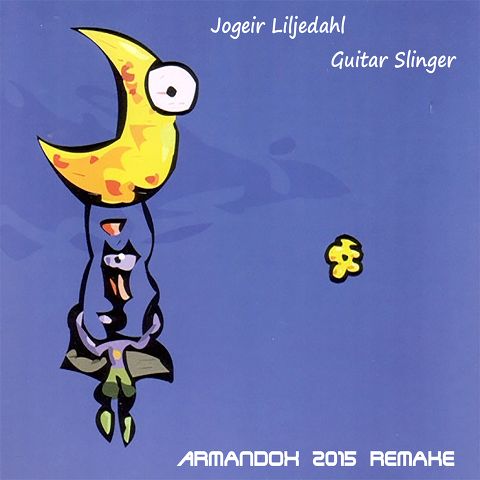 Arranged by:
Member:
Composed by:
Jogeir Liljedahl
Released:
14/10/2016
All-Time charts position:
8
Story
Back in the late 80's and early 90's I started composing and making music with Rock Monitor 3, Protracker and Fasttracker on the Commodore 64 and Amiga homecomputers. It was in the haydays of sampling when we had but 4 tracks available and had to hand-program all sounds, melodies and such by hand. It was more programming/coding than hands-on writing and composing we can do nowadays with modern DAW's. There was a vivid demoscene which brought out numerous timeless and epic tunes. One of those really stood out for me. It was Guitar Slinger made by Norwegian Jogeir Liljedahl. His music has such a human and organic feel you could hardly hear it was 'coded' in a program. In honour of his legacy I decided to do this remake of what I think is one of Jogeir's finest, and I can only hope I did him proud... Please enjoy the Armandox-version of Guitar Slinger 😊
Keep on making good music, spread the love!
* Whenever we don't understand each other in whatever way... listen to music... it binds us! (Armand Segers, 22-10-2016) *
More music on Armandox website
Shouts
Nearly perfect playing.
Very good, thank you!
OML.
WOW! Outstanding! Love Jogeir and I'm very plased with this rmx.
Great work. Rythmic guitars is a bit behind the mix, but all sounds good and it's really a good interpretation.
Very good remix, sweet guitar sounds!
Good stuff.
WOOOW!
Outstanding piece!
Sweeping!
Excellent rendition a true homage to it's original!
Reviews
No reviews available.
Make your vote and be the first to submit a review!