BeeZerk - Assata's Song
Track info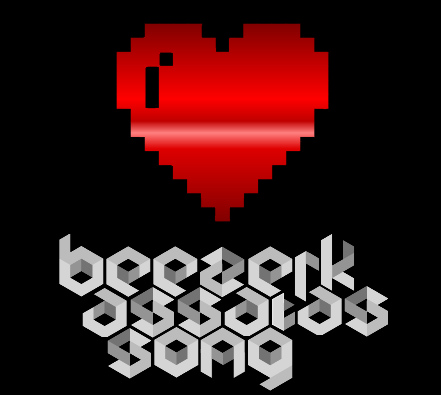 Arranged by:
Member:
Original SID:
Original composed by:
Michal Hoffmann (Randall)
Duration:
5:32
Released:
25/09/2009
All-Time charts position:
758
Score:

84%
Shouts
Mister BeeZerk's production is always outstanding and it's a great remix of an already good SID.
Great production though the vocals start to grate a bit around the middle
Thanks god beezerk is back :D fresh sounds love this vocals
Just can't stop to love this style, SID sounds blended into that groove :-) Keep up the good work!
For crying out loud this remix blew my pants off!! Totally a masterpice! Love the lead and everything! Keep up the good work.
Finally Mr. BeeZerk is back \o/... Very nice remix as always... But... Call me a bastard but do I hear a slight overcompression?
Great idea, and neat vocals.
As always, fantastic stuff. Production is spot on (like usual) and the tune is nice and funky sounding
Thoroughly enjoyable mix
I agree with Amok. Harsh sound. But otherwise excellent, IMO!
Really, really great, what a groove =)
You are a GOD. I don't even think about it; I see "Beezerk" I download.
I personally don't like this one that much, but it's technically brilliant and thus deserves an orange face *at least*!
What should I say? I like it! Once again a very groovy tune, nice vocals and also some SID...
Amok yes you do coz I hear it too, production isnt so hot and some of the instruments sound rough, not up to BeeZerks usual high standards.
Beezerk style! Love it!
Beezerk style! Hate it!
Reviews
No reviews available.
Make your vote and be the first to submit a review!