BeeZerk - Doggy Style (That's How I Like It)
Track info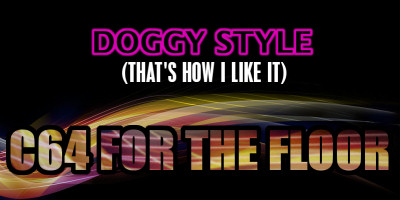 Arranged by:
Member:
Original SID:
Original composed by:
Thomas Detert
Duration:
6:16
Released:
09/02/2008
All-Time charts position:
1759
Score:

75%
Story
Do You Like It Too? ;o)
Vote distribution





Shouts
BeeZerk does it once more with this Aciiiiiiiiid House remix! All I need now is a time machine to take me back to the 90s!
Sounds very good. Well mastered. Too repetetive for me.
Comercial and very well-polished sound. Great
Yes, I do like it, too! Added to my collection.
90s style deluxe. Nice and smooth.
Good, but you overuse the vocals a little bit if you ask me.
Technically great, but it drags on too long.
Professional piece of music... But too boring for me...
Sounds a professional enough dance tune, but it's just not enough of the original's feeling here for me. And the vocals spoil it - overused!
Very k00l riddim! Catchy ass song :)
Professional & catchy!
So so so close to perfect just too much of the same - but it kicks arse
Too monotone...
Too out of my legaue, the same weak sound and words, too simple very too s.
Love it
Reviews
No reviews available.
Make your vote and be the first to submit a review!